"Milwaukee, pull up": Bobby Portis implores Bucks fans to get behind their team like never before in Players Tribune article ahead of NBA Finals Game 3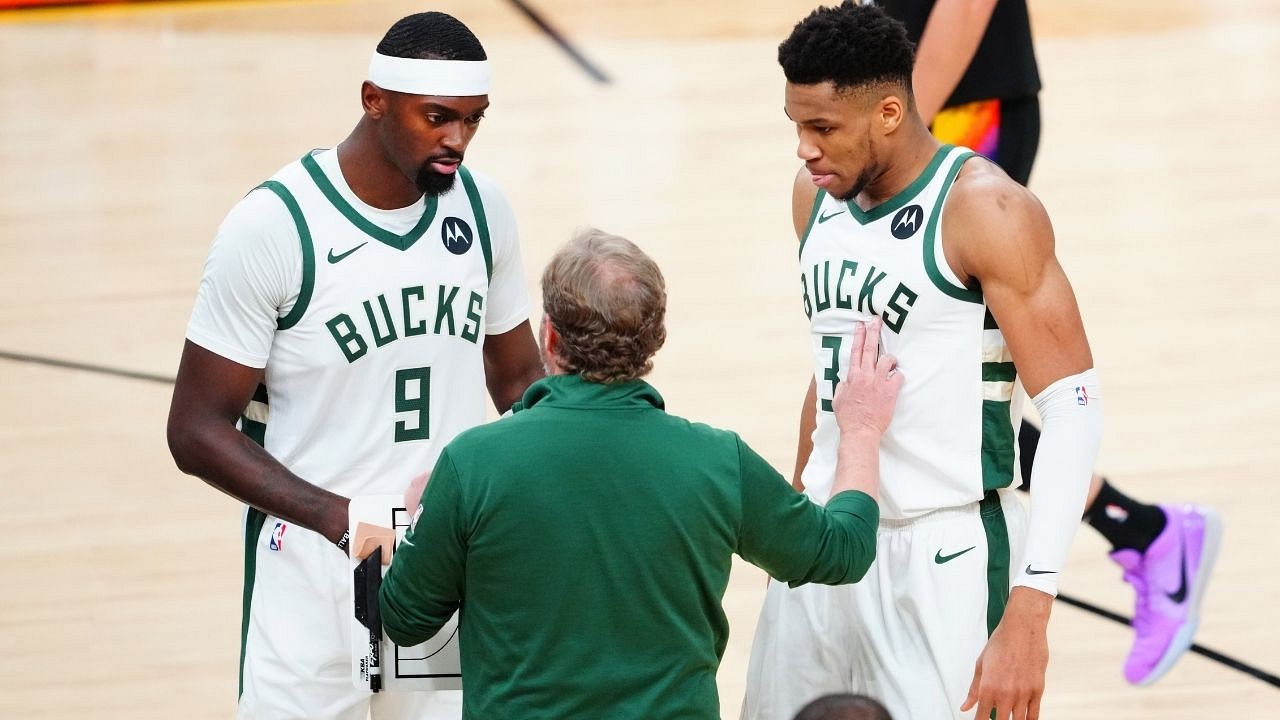 Bobby Portis will need to play a big role if the Bucks are to stay alive in the NBA Finals. He wants the city of Milwaukee to get behind them.
Giannis and co find themselves in an unenviable position in the ongoing NBA Finals. They've lost both their first 2 games of the series despite having the Greek Freak available and firing.
Chris Paul and his Phoenix Suns have looked every bit like a championship-caliber team in 96 minutes of basketball. The Bucks, as a unit, looked far from the pace set by their Finals opponents.
Whether it be defending the perimeter, guarding the interior or getting into transition easily, the Suns have done every part of their job immaculately thus far. Milwaukee needs to find a new gear to make this series a contest. Homecourt for 2 games could serve that purpose.
Also Read – "How can Giannis Antetokounmpo and the Bucks win Game 3?": Keys for Milwaukee Bucks to take crucial Game 3 against Chris Paul and the Phoenix Suns
Bobby Portis writes a rallying cry to the Bucks and the city of Milwaukee ahead of Game 3
Portis has been one of the revelations of the Bucks' 2020-21 NBA season. Signed as a free agent after his spell in Washington, Portis was an elite sixth man in the regular season.
He displayed the range and the offensive aggression that the Bucks needed when Giannis sat. His offensive ability meant that he could also hold his own alongside the Greek Freak in certain lineups.
However, Bobby was a weak link in their defense for both games 1 and 2 of the Finals. He is trying to set a tone for himself and the city with his open letter, which can be read here. One of the best excerpts from it reads thus:
"We got two weeks. Two weeks left in the season to hold up the Larry O'Brien Trophy. I need our fans to know we still believe. And we need y'all to believe, too."
"I tell myself every day, Can't have any excuses, any regrets. In a year, two years, can't be saying should've did this and should've did that. It's about living in this moment, right here. And enjoying it.
Also Read – "God, Air Jordan and Kobe Bryant in that order": When Shannon Sharpe had the Lakers legend top-2 behind Michael Jordan in his all-time rankings
---