"Mother f**kers in the Hall of Fame did cocaine, what the f**k did I do?" Paul Pierce questions the reasoning behind potentially being excluded from the 2021 Hall of Fame class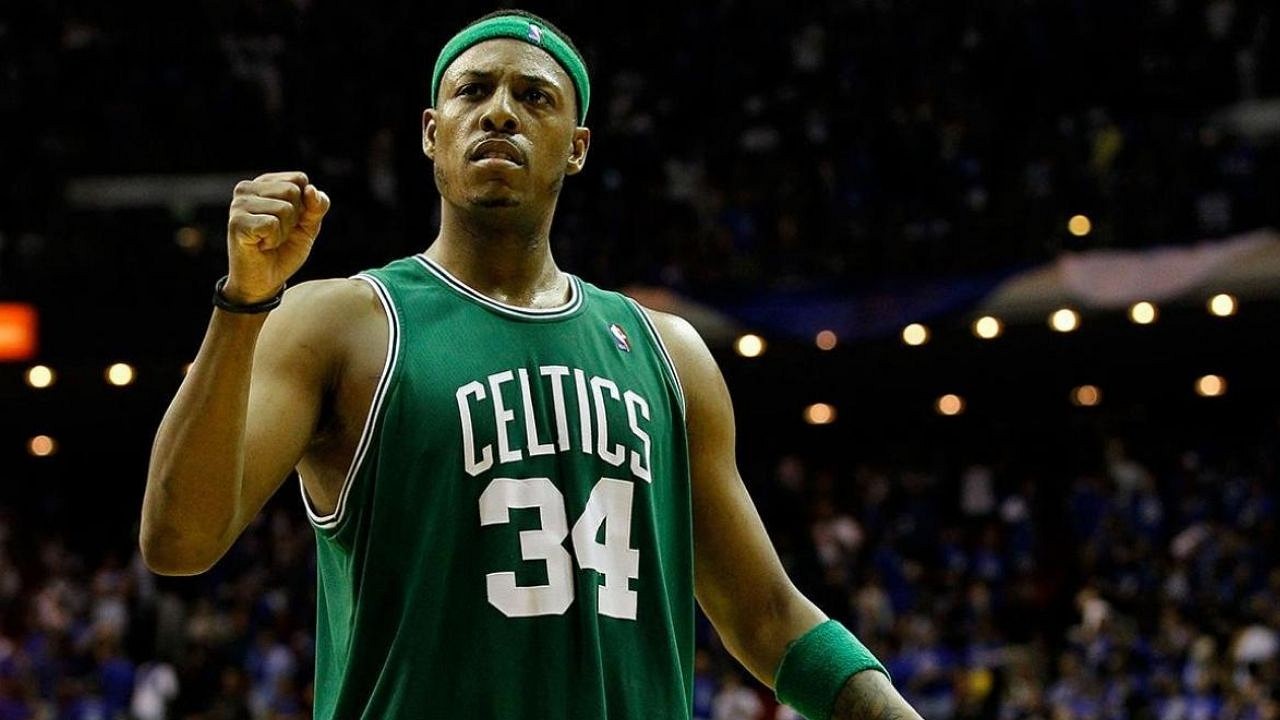 Paul Pierce doesn't believe that he did anything that should result in him not being named a Hall of Famer, referencing his rather raunchy Instagram live.
Paul Pierce was undoubtedly one of the greatest small forwards of the 21st century. 'The Truth' spent over 15 years with the Boston Celtics and it paid off in 2008 when he hoisted the Larry O'Brien trophy alongside Ray Allen and Kevin Garnett, bringing the world championship back to Boston for the first time since Larry Bird did so. 
Paul Pierce was a savant on the offensive end of the floor, controlling the pace of the game at will. Though he wasn't the most shifty ball-handler nor the best shooter, his awkward timing off drives is what always caught defenders off guard. His career averages stand at an impressive 19.7 points and 5.6 rebounds over the course of 19 seasons. 
Couple his talent with numerous All-NBA and All-Star appearances and it's inevitable that Pierce would be inducted into the Basketball Hall of Fame. Though his performance on the court made him deserving of this honor, his actions off it may have told a different story.
Also read: "The ceiling is the roof": When Michael Jordan gave North Carolina students a questionable idiom ahead of their game against Duke
Paul Pierce talks about his now infamous Instagram live and his subsequent firing from ESPN.
As many NBA fans can recall, earlier this year, Paul Pierce took to his Instagram live while under the influence to show off his exuberant lifestyle filled with alcohol and strippers. Pierce apparently did not remember going on 'live' and was unaware of the fact that 'lives' could be recorded and reposted. 
ESPN immediately got wind of this video and fired him. Paul Pierce claims that he wasn't all too bothered by this as he was tired of working for them for the past two years. "It wasn't a great fit. There's a lot of stuff over there you can't say and you have to talk about LeBron all the time," said Paul.
Also read: "LeBron James turns out to be Aquaman!": When Gabrielle Union talked about the Lakers superstar saving a man from drowning
Paul Pierce and his eventual apology for the video.
Paul Pierce was hesitant to apologize for the video even after being advised to do so by his longtime agent, Jeff Schwartz. The Celtics didn't issue an apology to ESPN but Schwartz did warn him that his eligibility for the Hall of Fame could get iffy if he weren't to speak up about the incident. 
"Come on, I didn't do anything illegal. These motherf**kers in the Hall of Fame, some did cocaine, f*8king battery. What the f**k did I do? I was just having a good time. All the people coming after me, half of you do the same s**t. You're just hiding it. You all are married while doing it. I'm divorced. I'm retired. I'm having fun," said a less than happy Pierce.
Paul Pierce refusing to apologize for getting on IG Live with strippers and alcohol and still making it into the Hall of Fame is an iconic level of no fucks to give.

"I was done with them anyway. It wasn't a great fit…& you have to talk about Bron all the time"- Pierce on ESPN pic.twitter.com/nZY42LAIDf

— Comorienne 🇰🇲 (@_ShamGod) September 7, 2021
Schwartz insisted that Paul Pierce speak with Jerry Colangelo and so he did. Here he would continually tell Colangelo that he did nothing wrong and, in all fairness, he didn't. Regardless of what transpired on that Instagram live, the 2008 FMVP is slated to be inducted into the HoF on September 11th. 
---