"My Father Whooped Me in Front of Everybody": Shaquille O'Neal Justified His Stepfather's Brutality With His Delinquent Tendencies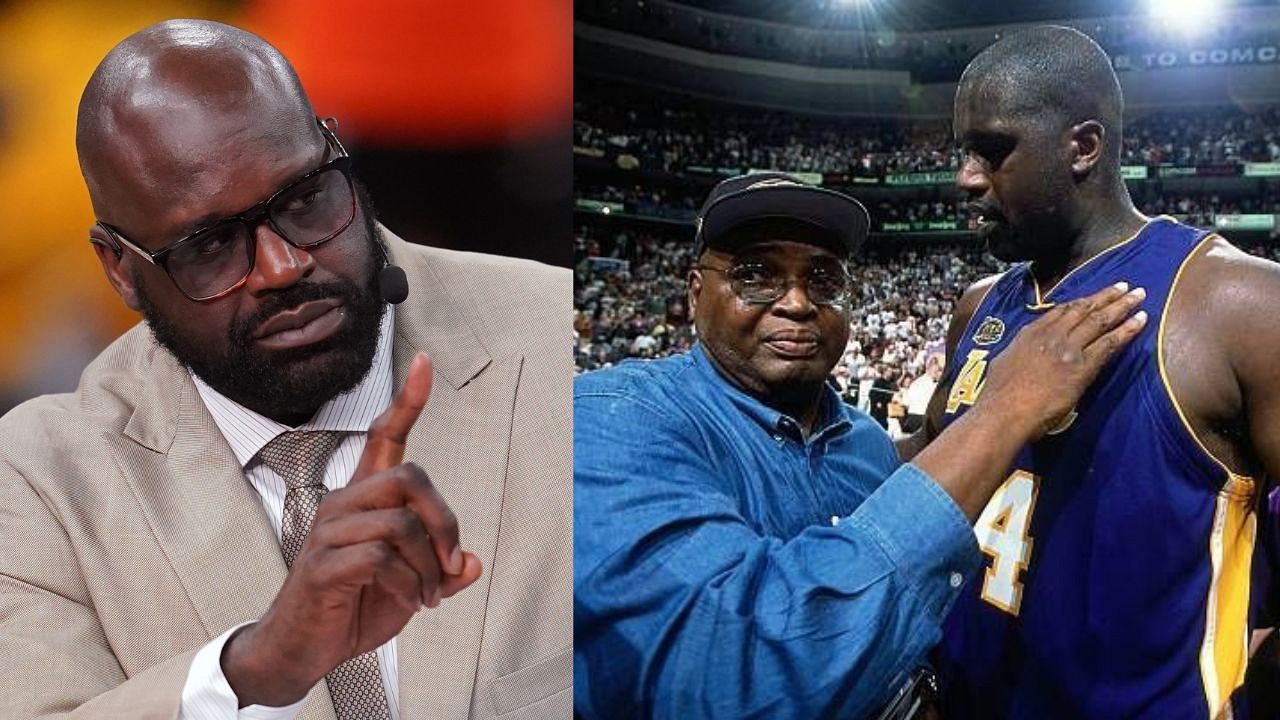 Growing up wasn't a piece of cake for Shaquille O'Neal. Even as a kid, he was bigger than everyone around him. His biological father left him and his mother to fend for themselves and O'Neal ended up getting raised by a stepfather. Shaq's unnaturally large size put him at the receiving end of hurtful jibes.
O'Neal grew meaner by the day. The bullying stopped once he realized his strength. But the physical superiority gave rise to a certain cruel gene in Shaq. In all fairness, his stepfather, Sgt. Philip Harrison only added fuel to the fire with his corporal punishment against Lucille's oldest child. Harrison, who had a defense background, disciplined O'Neal with regular trashing. However, instead of hating him for the violence inflicted on him as a child, Shaquille O'Neal claimed he was grateful for Harrison's tough love.
Also read: Shaquille O'Neal, who disliked his biological father, took 11 years to realize Philip Harrison was his stepfather
Shaquille O'Neal justified his stepfather's violence by calling himself a juvenile delinquent
In an intimate conversation with TNT, Shaquille O'Neal candidly discussed the role Philip Harrison played in his life. To be fair, Shaq has always been quite vocal about the impact Harrison had on his personality and career. Shaq claimed that without Harrison's 'tough love,' he would have not realized his potential.
Shaq: "My father used to come into class and whoop me in front of everybody. Yeah, long time ago. But I was a major, high-level juvenile delinquent that could've definitely been in trouble all the time. Every time I left the house, it was trials and tribulation for me. Do I put this needle here? Do I smoke this? Do I sell this? Do I carry this gun for this guy? Every time I left the house. And my father knew I was stubbord and hard-headed. That's why he knew that all the tactics he used on me would definitely work. And it did work."
Shaquille chose LSU to avoid his stepfather
Though O'Neal believes his stepfather did everything right in raising him, there was still a point in his life when O'Neal just wanted to run as far away from him as possible. The opportunity finally presented itself when Shaq was choosing colleges. In fact, one of the reasons he decided to play for LSU was to get away from Harrison. In his book Shaq Uncut, O'Neal wrote:
"The only problem with Texas was it was too close. I needed some space. I needed freedom. I needed to get away from my father. From nine years old to twelve years old, I was in the penitentiary—Sarge's penitentiary. Then, from twelve to fourteen, I was in Sarge's halfway house. When I got to be about fifteen and the basketball started working out for me, I was on parole. So, by the time I was seventeen and bigger than my father I was thinking, I'm a man. I need to strike out on my own. Of course, I was still crazy in love with my mother, so I wasn't going to go too far."
Turns out, even when Shaquille O'Neal was trying to run away from his stepfather, Phil Harrison, unknowingly, led him in the right direction. His decision to finally play for LSU was an essential path to his success.
Also read: "I Wanna Hurt Him": Shaquille O'Neal Remembers Mike Tyson's Brutal Fight Against Gangster Reggie Gross on His Instagram
---
Share this article