"My journey to high school was about 3 hours": Chicago Westside native Isiah Thomas detailed how he faced casual racism during his time in high school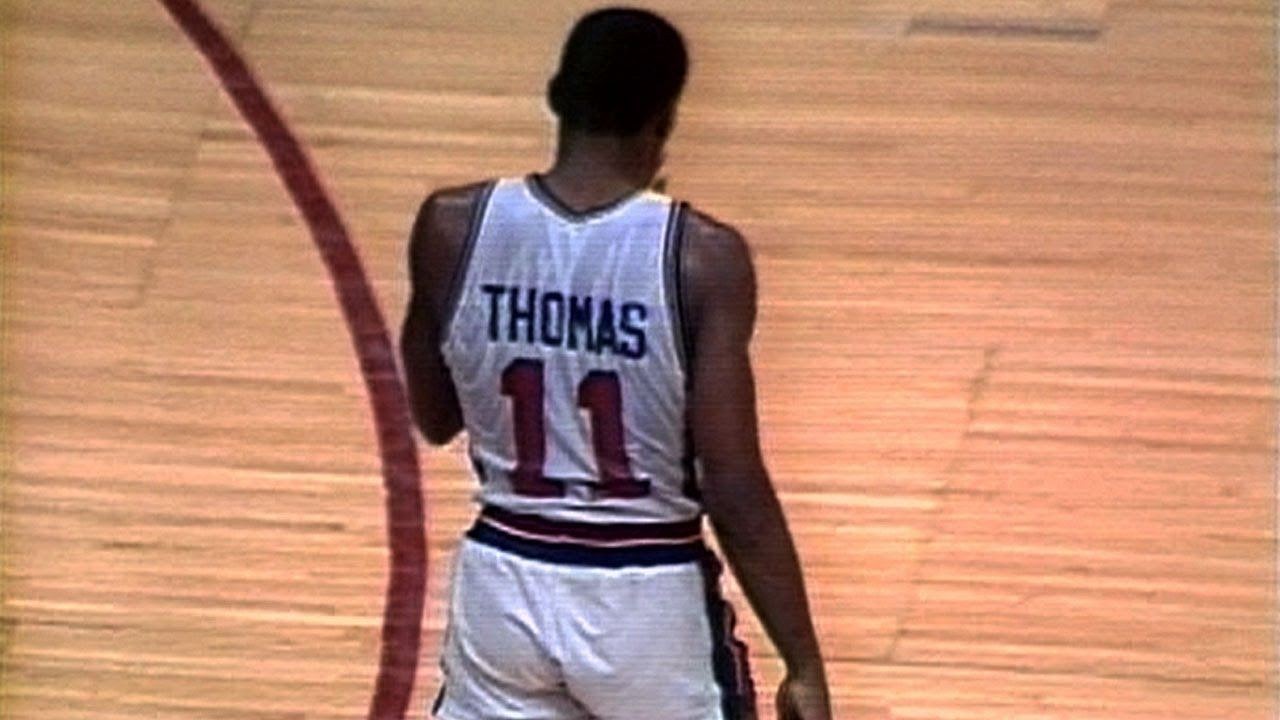 Isiah Thomas, who grew up in West Chicago, had to face a lot of casual racism during his come-up. The two-time NBA champ once narrated one such incident to Jackie Macmullan for her book.
Isiah Thomas is often referred to as the best pure point guard in NBA history. While most people acknowledge that Stephen Curry and Magic Johnson have been better players, neither of them was a traditional, old-school facilitator in the same sense that Isiah was.
Standing at 6'1″ but only weighing 82 kg, Thomas had some of the best handles in league history. He developed these skills while playing alongside rugged competition in his hometown during his formative years.
👀 Isiah Thomas' handles!
pic.twitter.com/BZ8i2SKUpF

— Ballislife.com (@Ballislife) November 11, 2020
Also Read – "Isiah Thomas or Kyrie Irving?": Jamal Crawford and Shannon Sharpe have different opinions about who the greatest ballhandler of all time is
Thomas was a precocious high school basketball talent. He even led his alma mater – St Joseph's High School in Westchester – to a state championship game during his senior year.
However, not everything during his school days was rosy. Thomas finished high school in 1979, barely 2 decades after Rosa Parks' bus incident and a decade after MLK's assassination.
Racial tensions in the country were still pretty high compared to the much more level scenario in the present day. And casual racism of the sort that would be decried today was barely even noticed during Isiah Thomas' school days.
Isiah Thomas reveals how his school mates wouldn't – or couldn't – offer him a ride
Esteemed NBA historian and celebrated journalist Jackie Macmullan wrote a book called Basketball: A Love Story, published in 2018. To finish this project, she interviewed hundreds of NBA and college players, as well as head coaches and front office members.
In a chapter titled Basketball's Battle for Racial Equality, Jackie Mac gleaned the following anecdote from Isiah Thomas:
"My journey to high school in 1979 was about three hours. I would have to take three buses to the end of the line and the train to the end of the line, and then I would have to walk a mile and a half to school. During that walk, your [white] friends would be driving by with their parents, but they wouldn't stop."
"It's cold in Chicago, and by the time you got to school, you'd say 'Hey man, didn't you see me? Why didn't you stop?' And they'd say, 'Well, I'm not like that, but my mom and dad are from a different generation."
Also Read – "Isiah Thomas' Pistons are unworthy champions": When the G.O.A.T Michael Jordan took shots at the bad boy Pistons before sweeping them in 1991 ECF
---
Share this article