NBA Bubble Barbershop: All you need to know about how players are grooming themselves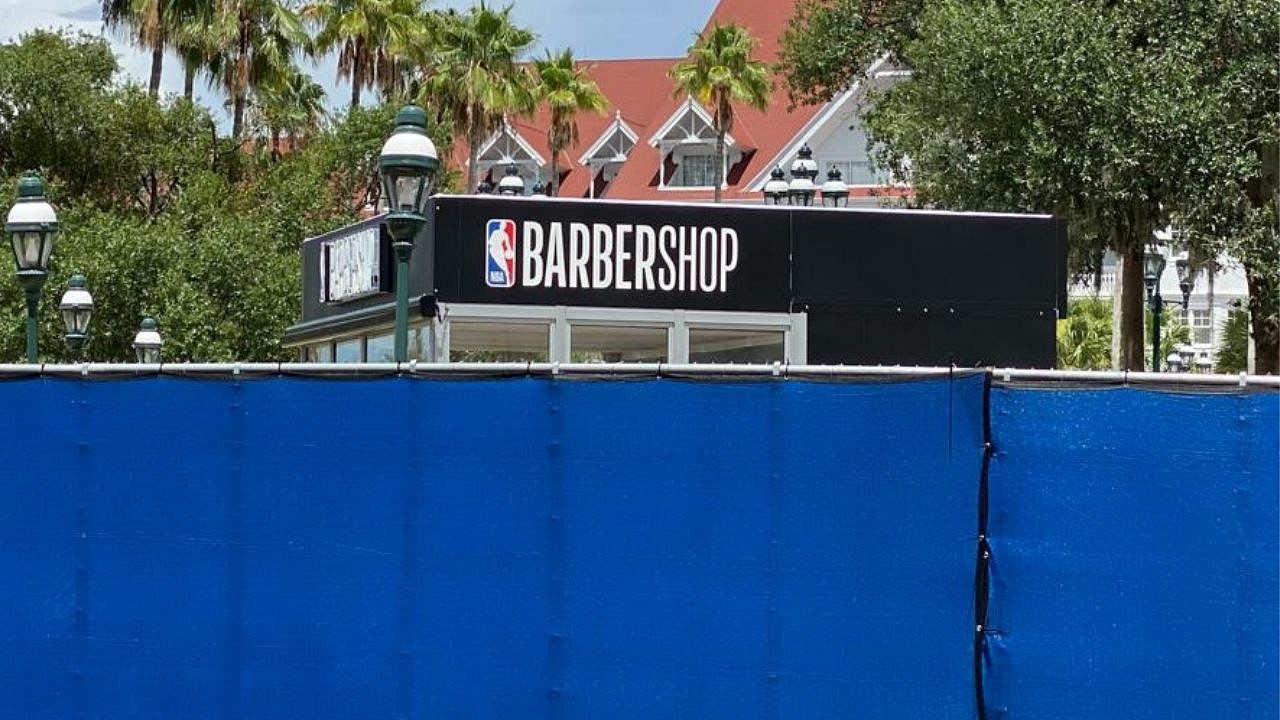 The NBA Bubble Barbershop has been in discussion ever since the NBA announced a special facility for the players to cater to their grooming needs.
NBA has gone onto extreme lengths in order to give the players a proper lifestyle experience. Recently, the league also opened a barber shop with proper precautions. This was done to ensure that all grooming needs of the players are taken care of. All NBA players are style icons in their own right and need the perfect trim before stepping onto the court.
The league has invested a reported $160 million into the bubble to successfully finish the NBA season. The players undergo COVID-19 tests daily and have all the required facilities for the players to flourish inside the bubble.
NBA Bubble Barbershop
Los Angeles Lakers Rajon Rondo's older brother, Will Rondo has been involved in this setup. Will Rondo's hospitality company Superior Global Travel & Concierge has made several arrangements for the players in the bubble.
There are indoor and outdoor barbershops in the bubble. Several hotel suites in the bubble has been converted into a barber shop and there is only one outside of the hotel buildings. The shop remains open from 8 a.m. and 10 p.m. daily and players can access the shop via prior- appointments.
The shop is run by 6 barbers: Marcos "Reggae" Smith, Daniel Thomas, Willie Brooks,  Mo Rodriguez,  Joel Padilla and Sedric Salinas.
When hairstyle matters. The official NBA Barbershop inside the bubble. pic.twitter.com/rWPAy503Jz

— Shoot Natural™ (@Shoot_Natural) July 31, 2020
The league has ensured that the barbershop has the look and feel of a normal barbershop, with proper barber chairs and facial steam stations.
Moreover, the barbers are taking proper Covid-19 precautions, so as to prevent any possible spread of coronavirus inside the Bubble.
Also Read: How to be a virtual fan NBA: Virtual fans sign up process explained
NBA Bubble in Orlando
The NBA bubble has been a resounding success so far with no players testing positive for the virus inside the bubble. The NBA has been at the center of controversy this season for various reasons. However, they have been successful with the bubble set-up and Adam Silver and co. deserve immense praise for their initiative.
Several superstars Like LeBron James, Giannis and Dwight Howard have given their thumbs-up to the bubble. The league phase resumed on July 30 with some riveting action as both games went down to the last play.
Read more: Hostile Act NBA: What is the 'Hostile Act' in NBA and when is it used?
---