NBA Games Today: Raptors vs Sixers TV Schedule; where to watch NBA restart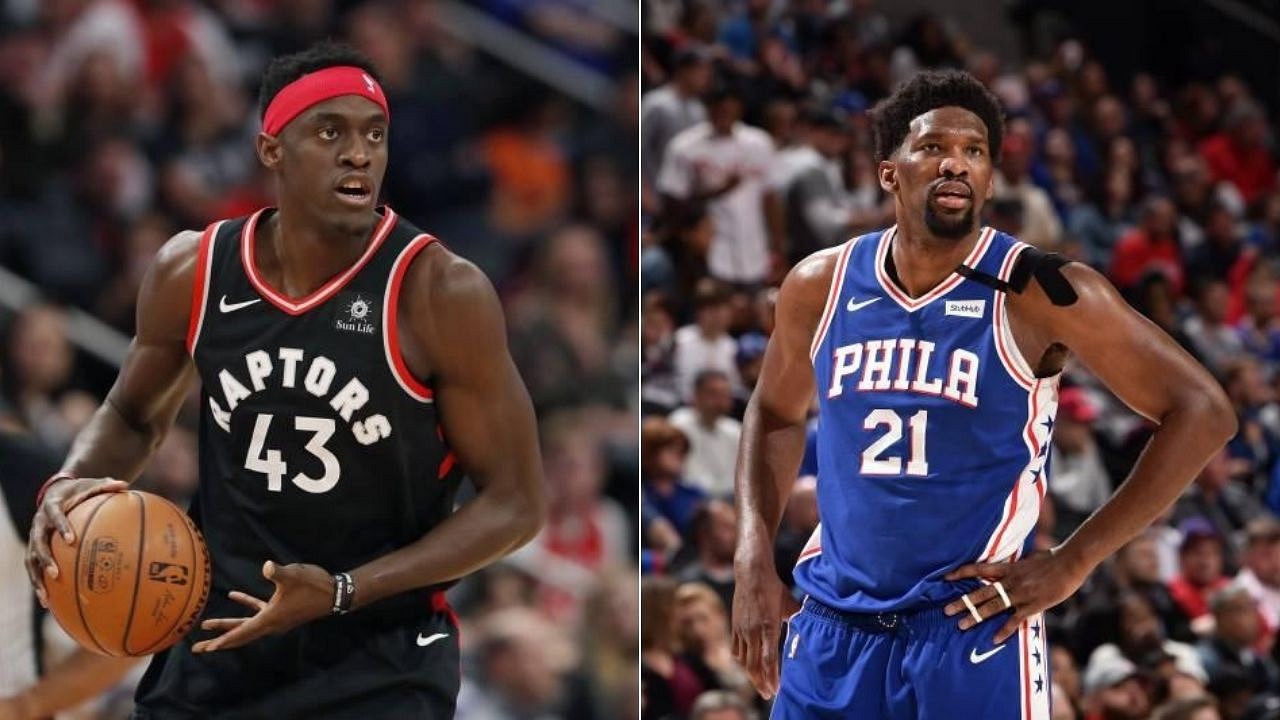 Defending Champion Toronto Raptors (51-19) will face Philadelphia 76ers (42-29) tonight. Here we look at the Match Preview and TV Schedule for the game.
Raptors will end their seeding campaign at No.2 spot and will face Nets in the first round of the playoffs in the East. Whereas Sixers are currently in sixth place and are just 1 game behind the Pacers, with a chance to move upto 5th place.
Defending Champions are playing well in the bubble with four wins in the last five games. The team is likely to repeat its previous year's performance; as they have figured out a formula to succeed even without a league superstar in their ranks.
Read More: NBA Games Today: Pacers vs. Rockets TV Schedule; where to watch NBA restart
Sixers will aim for the fifth spot, so as to avoid Celtics in the playoffs. The fixture has no significance for Raptors, but for Sixers, it can be crucial in the playoff positioning. The side is on a two-game losing streak and will look to bounce back against the defending champions.
Joel Embiid's availability for tonight's game is still uncertain and thus if Raptors go full strength, they should be able to brush aside the Sixers.
Where to watch Raptors vs Sixers on TV and Online?
The game is scheduled at 6:30 PM (ET) and can be watched on the following platforms:
NBA TV (Accessed through NBA League Pass)
TV: AT&T Sportsnet – Southwest
TSN
ESPN
Back at it.

🆚 @Raptors
📺 @NBCSPhilly+ & @espn
🕡 6:30pm ET
🖥️ https://t.co/2RDxjOzBjp
📱 https://t.co/rBzty6PKRZ
📻 @975TheFanatic / @tunein
💰 https://t.co/0Z17zPa6yT#Summer76 pic.twitter.com/rTjfxX3S4a

— Philadelphia 76ers (@sixers) August 12, 2020
NBA TV can be viewed via the NBA League Pass, which can be bought from the NBA website or mobile application.
Raptors vs Sixers Preview
Raptors have been the most balanced side in the bubble; they have done well offensively as well as defensively. The team has lost only one game in Orlando and is ready for the postseason.
Serge Ibaka and Marc Gasol in the defense have been able to contain even the most favoured offenses in the league.
And in the front court Pascal Siakam, Kyle Lowry, and OG Anunoby are scoring impressively. Despite Kawhi Leonard leaving, the Raptors have ensured that they are on the money with respect to their overall team play. The fringe stars are now turning into superstars, and it seems like the Raptors have something very special in the offing this season too.
Sixers' most significant trouble in Orlando has been their health. Ben Simmons is out of the 2019-20 NBA season and will not return. Joel Embiid and Tobias Harris are also suffering from minor injuries and are doubtful for today's game.
Sixers' record in Orlando has been in equilibrium with three wins and three defeats. The only positive sign for the side has been performances from Josh Richardson and Shake Milton.
Sixers' star players are suffering from injuries, and the side will not risk the remaining squad ahead of the playoffs. Raptors will go as favorites; they have a better hand in today's game with their balanced roster.
The probable lineup for Sixers
Matisse Thybulle
Kyle O'Quinn
Shake Milton
Furkan Korkmaz
Mike Scott
The probable lineup for Raptors
Kyle Lowry
Fred VanVleet
OG Anunoby
Pascal Siakam
Marc Gasol
---
Share this article