NBA Playoff Games Today: Magic vs Bucks TV Schedule; where to watch Game 1 of playoff series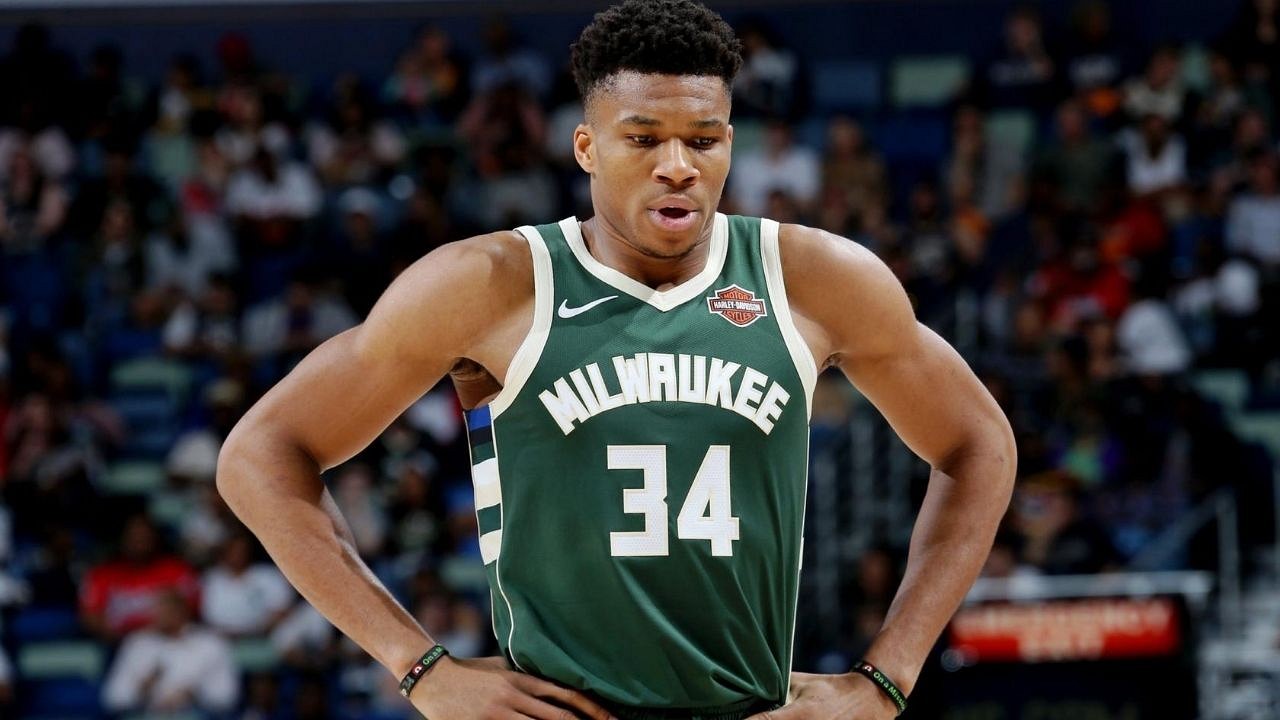 Eastern Conference leader Milwaukee Bucks will take on No.8 seed Orlando Magic in the first game for today. Here we look at the TV schedule and Match Preview.
Day 1 of the playoffs went as expected with all higher seeded teams winning their Game 1 of seven-match series. Nuggets, Raptors, Celtics, and Clippers are now 1-0 up against Jazz, Nets, Sixers, and Mavericks, respectively.
Today the rest of the eight teams will compete in Game 1, and things will start with Bucks facing Magic. Bucks have been off-color in the bubble; they managed only three wins in eight games.
The team will look to bounce back against injury riddled Magic and sort things out if they want to improve on the previous year's record.
Read More: Nikola Jokic's insane full court-pass to Jerami Grant was the highlight of his performance vs Jazz
Orlando Magic will enter the match with 3-5 record, the team started as the No.7 seed team, but Nets pushed them into the eighth spot, fixing them up with Bucks for the first round. For Bucks, round one should not be any problem as Bucks have faced Magic four times previously in the season and have come out with a win every single time.
Giannis and co. would be itching to get things moving during the playoffs, as they have been a tad too sluggish during the seeding games.
Where to watch Magic vs Bucks Game 1 on TV and Online?
The game is scheduled at 1:30 PM (ET) and can be watched on the following platforms:
NBA TV (Accessed through NBA League Pass)
ESPN
TNT
Live Stream on Fubo.tv
Magic. Playoffs. Are. Here. 🤩 pic.twitter.com/uB6DoOSBC9

— Orlando Magic (@OrlandoMagic) August 18, 2020
If you wish to watch NBA action on NBA TV, then you must buy NBA League Pass through the official site. Do check the free trial.
Magic vs Bucks Series Schedule
Game 1: Tuesday, Aug. 18, 1:30 p.m. ET
Game 2: Thursday, Aug. 20, 6 p.m. ET
Game 3: Saturday, Aug. 22, 1 p.m. ET
Game 4: Monday, Aug. 24, 1:30 p.m. ET
Game 5: (if necessary) Wednesday, Aug. 26, TBD
Game 6: (if necessary) Friday, Aug. 28, TBD
Game 7: (if necessary) Sunday, Aug. 30, TBD
Magic vs Bucks Preview
Magic, according to their style of play, has got the worst matchup in the first round.
Orlando does not believe in three-point shooting as they are 25th in the NBA 3-point rate and 26th in 3-point percentage, and on the other hand, Bucks allow the third-highest opponent 3-point rate in the NBA. So, Magic will find it hard to score against Bucks as their rim protection is absolutely top notch.
Moreover, the Bucks are brilliant offensively, thanks to Giannis and Middleton and hence Magic on paper, would struggle on both ends of the court.
Bucks will get their main starting lineup going in today's game, as they would want to wrap this series up as soon as possible.  The side will look to get the momentum along with the main starters playing together as after Magic; they will face either Heat or Pacers where the margin for error would be very less.
Read More: Kawhi Leonard stares at iPad home screen to avoid human interaction; becomes a meme trend
Magic's Jonathan Isaac and Aaron Gordon are the most effective players against the reigning MVO, as per stats. Gordon has guarded Giannis more than any other player in the NBA. But Orlando will be without the services of Isaac who is out due to a torn ACL, and Gordon is suffering from a hamstring injury, leaving him doubtful for today's contest.
Giannis will look to put his side in a better position this year; The side lost to Raptors in the Conference final 2-4 blowing up their 2-0 lead. The reigning MVP is in the race for this year's MVP award and Defensive player of the year. The 6-Foot-11 star is averaging 29.5 points, 13.6 rebounds, and 5.6 assists per game in the current season.
Bucks are the clear favorites for the game as Magic have very little to offer. Orlando should be mere pushovers in the series, but expect the unexpected in the playoffs.
The probable lineup for Bucks 
Giannis Antetokounmpo
Eric Bledsoe
Brook Lopez
Wesley Matthews
Khris Middleton
The probable lineup for Magic
Aaron Gordon
Markelle Fultz
Nikola Vucevic
James Ennis
Wesley Iwundu
---
Share this article