NBA Games Today: Suns vs Sixers TV Schedule; where to watch NBA restart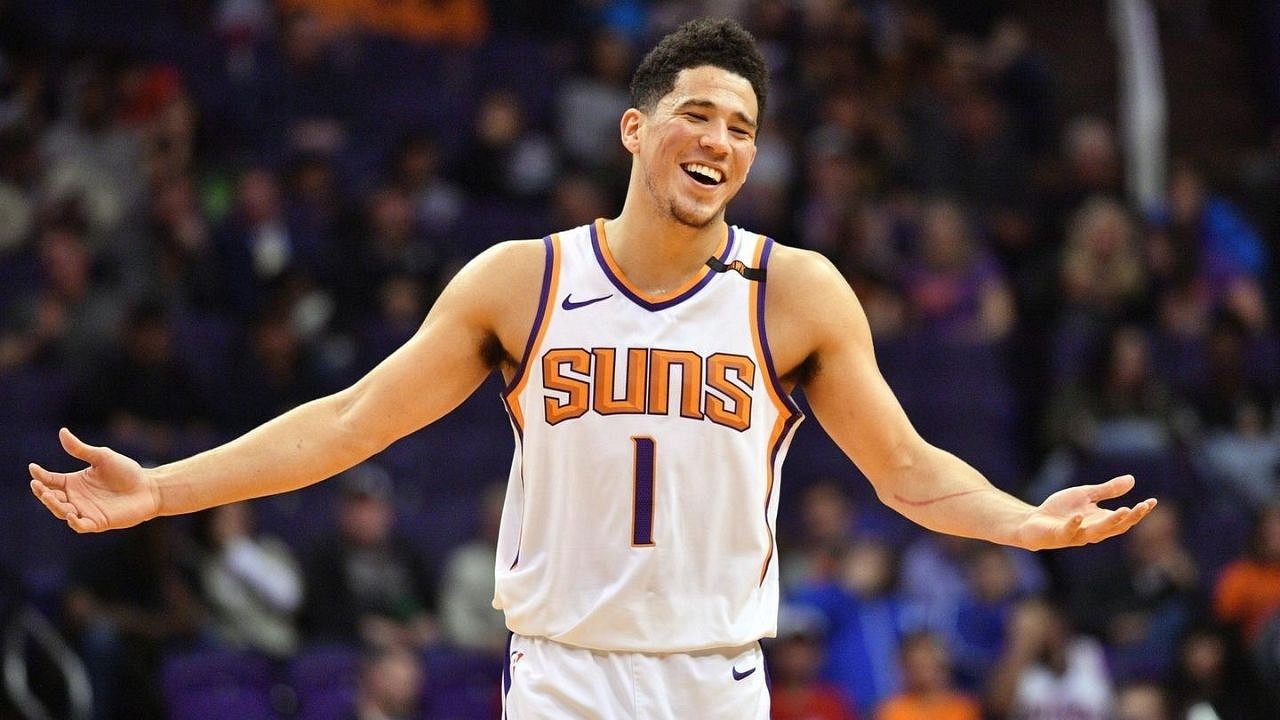 Philadelphia 76ers (32-39) will take on Red hot Suns (32-39) in the Bubble tonight. Here we look at the Match Preview and TV Schedule for the game. 
Phoenix Suns have absolutely refused to lose in the NBA Bubble. Last night they registered their sixth straight win in Orlando. The side buried OKC Thunder 128-101, inching a step closer to the play-in-tournament in the West.
Sixers are fighting for the fourth seed in East as they can still finish No.4 if things go their way. The side is currently placed on the sixth spot, one game behind Pacers and two games behind Heat. If Sixers win their final three games they can possibly finish 4th or 5th.
Read More: Devin Booker flirts with Kendall Jenner on Instagram, Kendall responds
Suns are No.10 seed in the West with 32 wins, ahead of them are Grizzlies and Blazers with 33 wins apiece. Today if the Blazers lose to Mavericks and Celtics defeat Grizzlies, the path towards the play-in tournament becomes a lot clearer for the Suns, provided they win vs the Sixers.
Where to watch Suns vs Sixers on TV and Online?
The game is scheduled at 4:30 PM (ET) and can be watched on the following platforms:
NBA TV (Accessed through NBA League Pass)
NBC Sports Philadelphia
Fox Sports Arizona
NBA TV Canada
The anticipation is high for this one.

🆚 @Suns
📺 @NBCSPhilly
🕟 4:30pm ET
🖥️ https://t.co/2RDxjORcHZ
📱 https://t.co/rBzty6ya0r
📻 @975TheFanatic / @tunein
💰 https://t.co/0Z17zPrHXt#Summer76 pic.twitter.com/3AXtuoKsDB

— Philadelphia 76ers (@sixers) August 11, 2020
If you wish to watch the game on NBA TV, you'll need to buy the NBA league pass from the official website or the mobile app.
Suns vs Sixers Preview
Devin Booker's scintillating performance has lead Suns to an undefeated run in the Bubble, something that no one had really put their money on. Booker has scored 70 points in the previous two games against Thunder and Heat. Deandre Ayton and Ricky Rubio have also contributed to Suns' 6-0 record. The team will go hard in the next two games, as they can now see the finish line.
Sixers are dealing with multiple injuries and will be short on players for today's match. Ben Simmons is out from left knee surgery, Joel Embiid is out because of left ankle, Al Horford will not be available due to left ankle soreness and Josh Richardson is doubtful for the game.
Read More: Blazers vs Mavericks TV Schedule; how to watch NBA restart
With Booker setting the court on fire, and the Sixers extremely short-handed, tonight should be a walk in the park for the Phoenix Suns.
And if that does happen, the final seeding game for every franchise involved in that 8th and 9th place rut in the West would become very, very interesting.
The probable lineup Suns
Jevon Carter
Cameron Payne
Jalen Lecque
Ty Jerome
Devin Booker
The probable lineup for Sixers
Shake Milton
Matisse Thybulle
Furkan Korkmaz
Alec Burks
Norvel Pelle
---
Share this article