Nikola Jokic's insane full court-pass to Jerami Grant was the highlight of his performance vs Jazz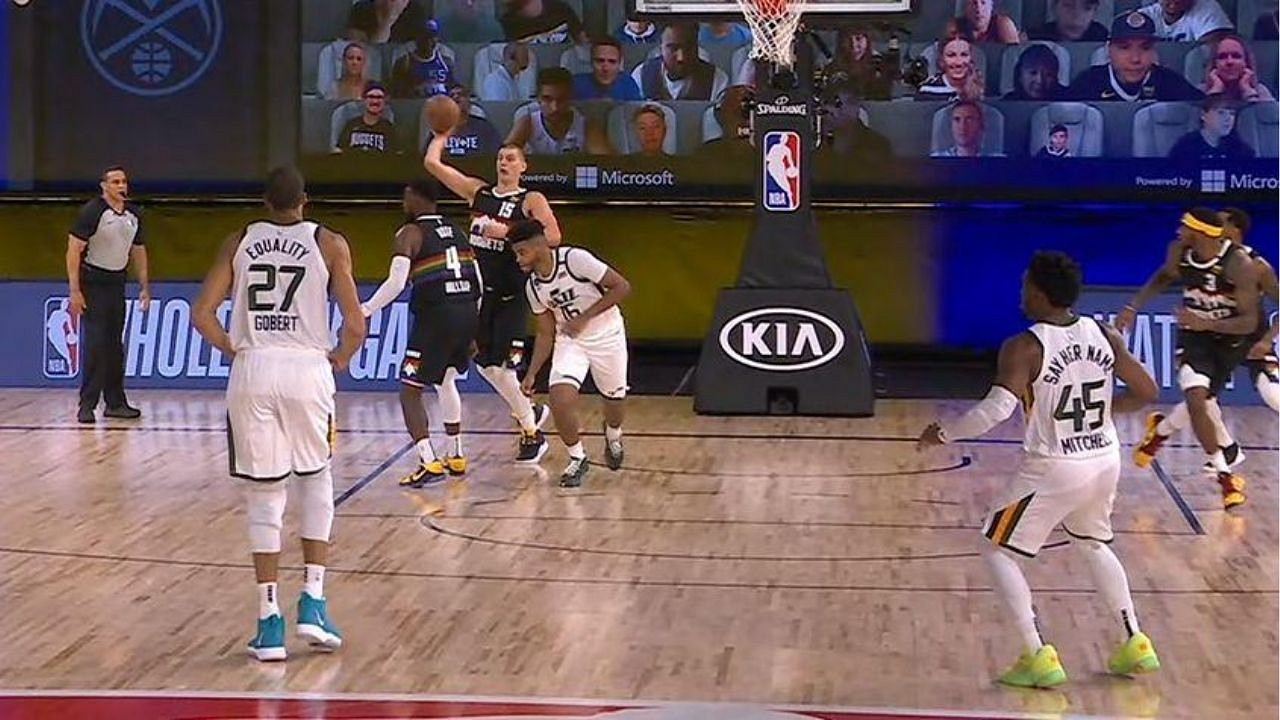 Nikola Jokic brought forth his 'Touchdown Jokic' self vs Jazz, when he dished out an insane full-court pass to Jerami Grant.
As the first game of the playoff series got underway between Utah Jazz and Denver Nuggets, much of the focus was on the Serbian, Nikola Jokic. Standing at 7 ft tall, the Nuggets power forward is a force to be reckoned with. He is admired by fans and is a treat to watch on the court.
Also read: Why are NBA ratings dropping despite the playoffs being round the corner?
A lot of the Jazz vs Nuggets series is going to be decided by the battle between Gobert and Jokic. And from what we have seen all season, Jokic should be able to edge him out, especially with respect to how great he has been on the offensive front.
Nikola Jokic's full-court pass to Grant
Jokic once again came out all guns blazing tonight. His presence on the centre was disruptive and he dominated proceedings. While Gobert was putting up a good fight against him, Jokic seemed to be the better man on court.
And he displayed that with an insane and effortless full-court pass to Jerami Grant, who did the honours by finishing it off emphatically.
TOUCHDOWN, JOKIC ! pic.twitter.com/K9Wx0hd1tc

— TrashTalk (@TrashTalk_fr) August 17, 2020
Nikola Jokic pulled off this brilliant pass deep in the 4th quarter and at a crucial time when the Nuggets trailed Jazz by a single point. This provided the much-needed surge momentum for the Denver Nuggets.
However, in the very first game of the playoff, regulation time could not separate the two sides. At the end of four quarters, the score was tied at 115-115. Jokic, who played 35 minutes, ended the regulation time period with 26 points, securing 10 rebounds and providing 3 assists. With very little to separate the sides, the game went into overtime.
And while it seemed like the Jazz could pull off an incredible upset, the depth of the Nuggets roster ensured that they got through in OT, 135-125.
---