"I hope my daughter turns out like yours": Vanessa Bryant posts heartwrenching letter from Gianna's best friend on the death anniversary of Lakers legend Kobe Bryant and Gianna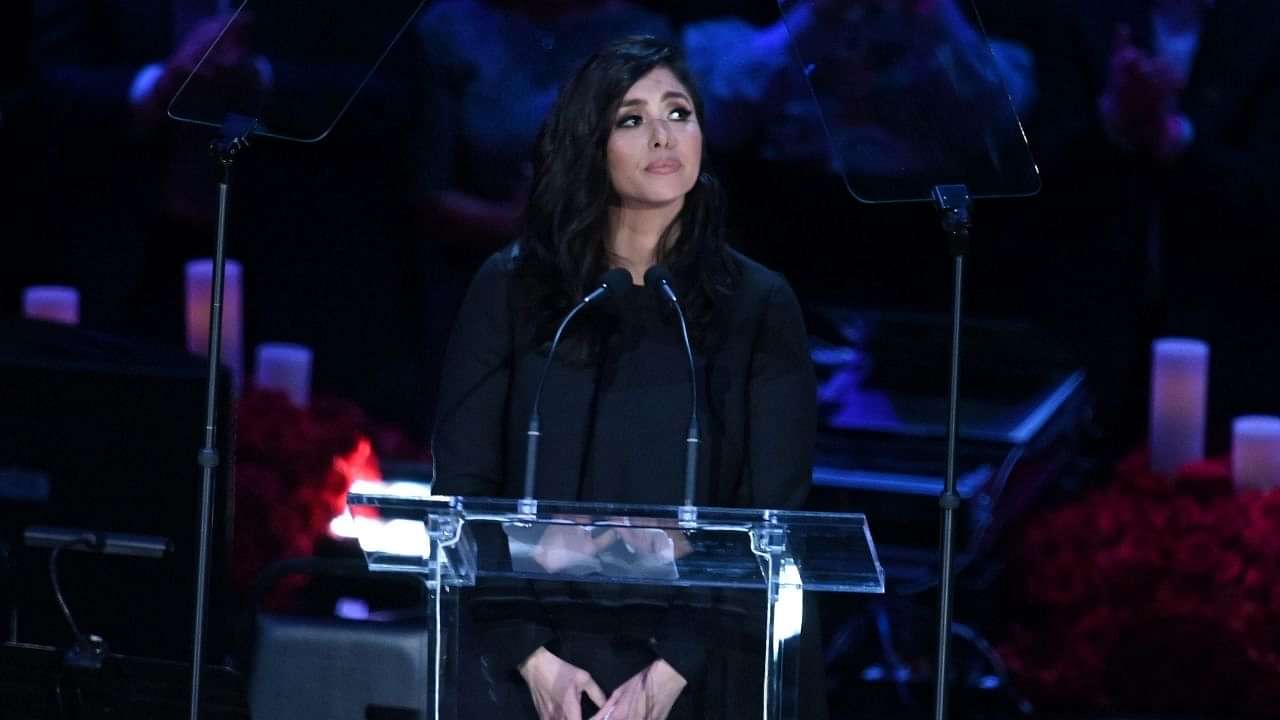 Kobe Bryant's wife Vanessa Bryant took to Instagram to share a letter sent by Gianna's best friend in the wake of her death last year.
Today marks the anniversary of the day when the world lost one of its biggest sporting icons. 26th January 2020 was the day when we got the ghastly news about the passing of the 9 people, including Kobe Bryant in a helicopter crash.
Also Read: James Harden opens up about his reduced role alongside Nets' Kyrie Irving and Kevin Durant: "It's a different experience, but it's still great"
Along with Kobe Bryant, we also lost his 13-year-old daughter Gianna Bryant. There were at least 10 lawsuits filed following the helicopter crash. The results of these lawsuits are not declared as of yet. On the anniversary of Kobe's passing, a lot of players and fans have paid their tribute.
Vanessa Bryant shares a heartfelt letter sent by Gianna's friend
Almost a year after Gianna's passing, one of her close friends, Aubrey Callaghan sent a letter to Vanessa Bryant. It was a letter where Aubrey describes to Vanessa the influence Gianna had on her life, and how she still pushes her to be a better person. Vanessa Bryant decided to share the letter on her Instagram, for the world to see and remember her wonderful daughter.
Loading embed instagram https://www.instagram.com/p/CKf7QLmDXDo/?utm_source=ig_embed&utm_campaign=loading
Also Read: "Michael Jordan hired me not to explain, Kobe Bryant wanted to know everything": Trainer reveals the difference in approach between Bulls and Lakers legends
The letter starts with Aubrey sympathizing with Mrs. Bryant, who lost her husband and her daughter a year ago. She also mentions how she still thinks of Gigi to this day, and how Gigi still influences her life. Aubrey mentions how Gianna was a kind, caring, polite and loving individual.
From the content of the letter, it can be gathered that Aubrey may have been one of Gianna's teammates on the basketball team. Aubrey shares how Gianna was a fierce competitor like her father, and how she responded to each challenge in a positive way. It also showed how Gigi was an all-rounder, as she was part of the musical, the student council, and obviously was a part of the basketball squad.
On this sad day, we hope wherever Kobe, Gianna and the other passengers are, may they rest in peace.
---