"Popcorn is One of the Greatest Things Ever Invented": Charles Barkley Dishes Out his 101 Rule for Movie Snacks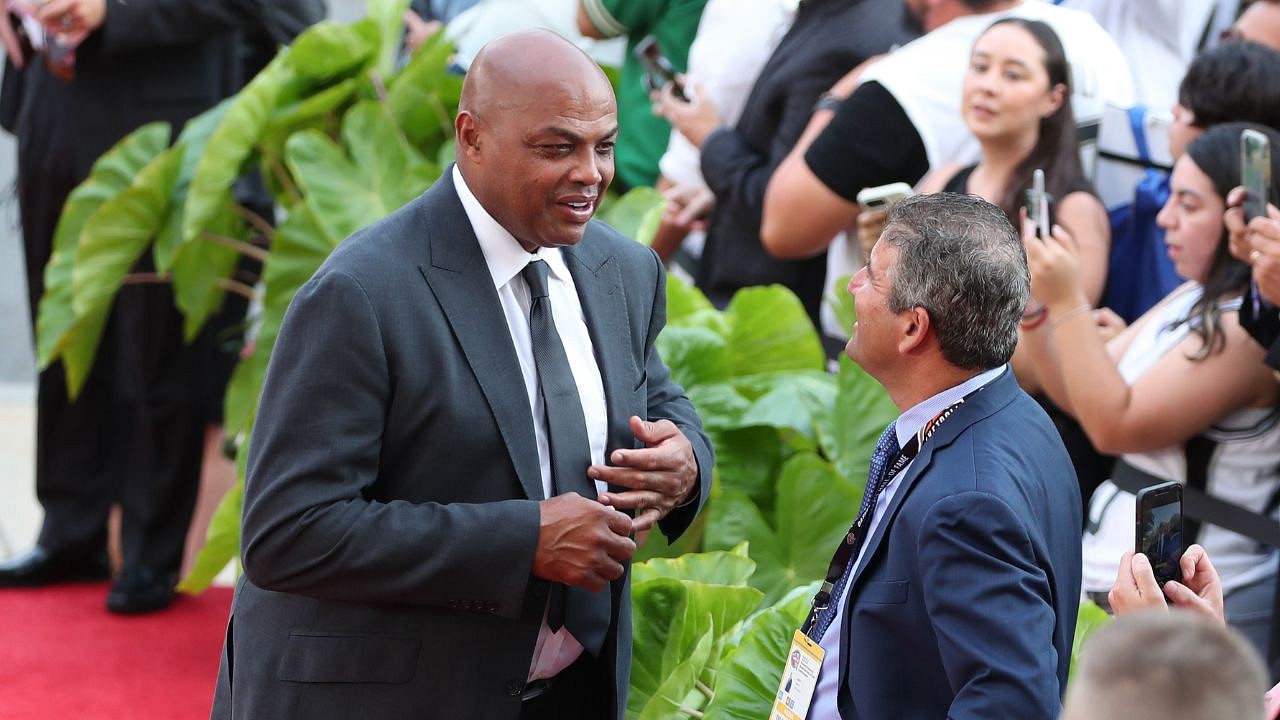 There is no denying that Charles Barkley is a man of taste, especially when selecting the flavor for his popcorn. In the past, we've seen the TNT analyst confess his love for Kentucky Fried Chicken and Krispy Kreme Doughnuts, with the makers of Inside the NBA capitalizing on it to the fullest.
While co-panelist Shaquille O'Neal and the makers of Inside the NBA never hesitate to mock The Chuckster for his weight, the Suns MVP remains unabashed about his fondness for food. The most commonly known fact being his obsession with the doughnut company and coffee chain Krispy Kreme.
Recently, we learned about another favorite food item of the Hall of Famer, without which he could not do a movie. Yes, Barkley prefers the traditional way of having popcorn in a theatre. During a red-carpet appearance of HBO's four-part docuseries SHAQ, Chuck got talking about his favorite movie snacks.
Also read: "Stop Eating… Don't Go to Krispy Kreme!": Shaquille O'Neal and Kenny Smith Mock 252lbs Charles Barkley on Inside the NBA
Nonetheless, Barkly prefers his popcorn a certain way, devoid of all the fancy ingredients.
Charles Barkley reveals the right way to have your popcorn.
Having been a foodie his entire life, Barkley faced weight issues during his stint in the NBA. The story of him having gained 20-pounds over 48-hours of eating at Denny's never gets old, going on a binge to avoid being drafted by the Sixers.
Recently, Barkley gave us another reason to believe that he was a true foodie, revealing his love for popcorn, saying the following.
"I don't sneak snacks into a movie theatre. I just like popcorn, I feel popcorn is one of the greatest things ever invented. Course you gotta get some of that butter, a little bit of that sprinkle cheese stuff, but nothing else, that's it. Hey, don't mess with popcorn." 
 

View this post on Instagram

 
By all means, Barkley prefers to go the traditional way when it comes to selecting his popcorn.
Charles Barkley is Krispy Kreme's no.1 fan.
It's no hidden fact that The Chuckster has a sweet tooth, evident from his obsession with Krispy Kreme doughnuts and sodas. In an earlier report, we mentioned how the 59-year-old once consumed 12 doughnuts on a given day.
Charles really enjoyed his birthday surprise last night! pic.twitter.com/HK7Tr93HgI

— NBA on TNT (@NBAonTNT) February 19, 2016
Barkley even has a lifetime supply of Krispy Kreme doughnuts, courtesy of his co-panelist Shaq who is an investor in the popular doughnut chain.
Also read: 252lbs Charles Barkley Proudly Reveals Having Consumed 12 Krispy Kreme Doughnuts in a Day over 3 Meals
---
Share this article