Prior To $100,000+ Signing, Shareef O'Neal's Dad, Shaquille O'Neal, Promised Him A 'Beautiful Woman' During His Heart Surgery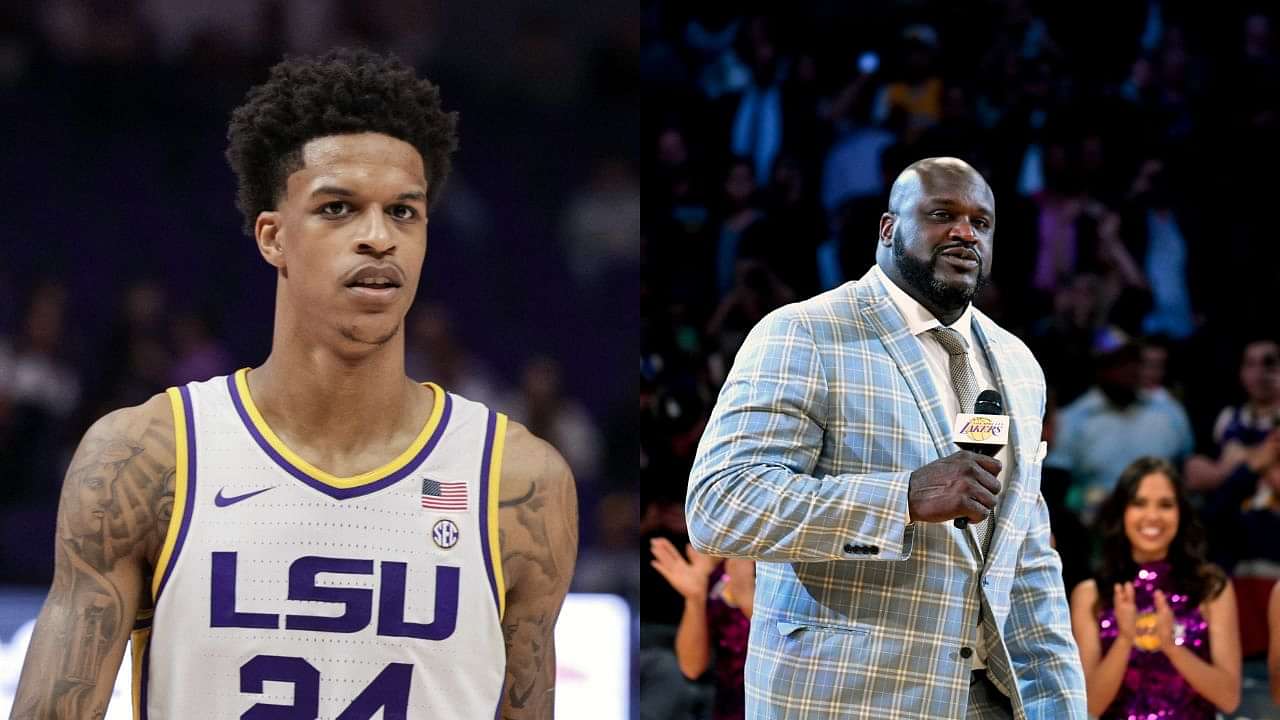 Shaquille O'Neal is one of the most accomplished athletes in the history of North American sports. He achieved his success on the court due to his 7+ foot frame and the fact that he was actually quite agile for a man who weighed anywhere between 325-425lbs during his prime years in the NBA. 
Shaq would go on to pass his extraordinary physical genes down to his son, Shareef O'Neal, a man who has been pursuing his dream to become a professional basketball player since his childhood. At the age of 16, he'd already reached a height close to his father's as he stood at 6'9, even dunking on his dad in a clip that went viral over 6 years ago. 
He would eventually accept UCLA's offer to join the Bruins and did so in 2018 but would miss the entirety of his freshman year due to health issues. As it had turned out, he had congenital heart defect, which would mean he required open heart surgery for it.
Also read: $400 Million Man Shaquille O'Neal's Favorite Investment Hilariously Has Charles Barkley Written All Over it
How Shaquille O'Neal would calm Shareef O'Neal down
As anyone would, Shareef O'Neal was extremely nervous prior to his open heart surgery. On the way to the hospital, he experienced this to his father. Being the lighthearted man that he is, Shaquille O'Neal conjured up a story to help ease his son's nerves. 
"During the time, it was very traumatic. On the way to the surgery, he was very nervous so I had to make up something because he was shaking and trembling. I said, 'Hey, you're about to surgery and a beautiful nurse is going to come in named 'anesthesia'' He asked who she was and I said, 'You won't remember'."
Shareef O'Neal would come out of the surgery very healthily and took to social media to thank all of his followers for sticking by his side. "I appreciate all your thoughts and prayers, that's what helped me through this surgery," said Shareef. 
Shareef O'Neal is currently in the G-League
Most G-League players make about $37,000 on average per year. Shareef O'Neal on the other hand, inked a deal worth $100,000+. The details weren't disclosed but given that it was noted it was a six figure deal, it would have to be higher than $100k. 
Prior to joining the G-League, he would take after his father and finish off his junior and senior year of college at LSU, the same university that Shaquille O'Neal attended. His play, while it showed flashes of promise, wasn't all too enticing. Though this could be attributed to him getting less than 10 minutes of run-time in his senior year.
Also read: "Knicks have been irrelevant since Patrick Ewing left": Charles Barkley & Shaquille O'Neal Believe New York Team is High on Expectations and Short on Talent
---