"Rob Pelinka and Jeanie Buss Are Punishing LeBron James!": Kendrick Perkins Claims 'The King' is Being Reprimanded for Russell Westbrook Trade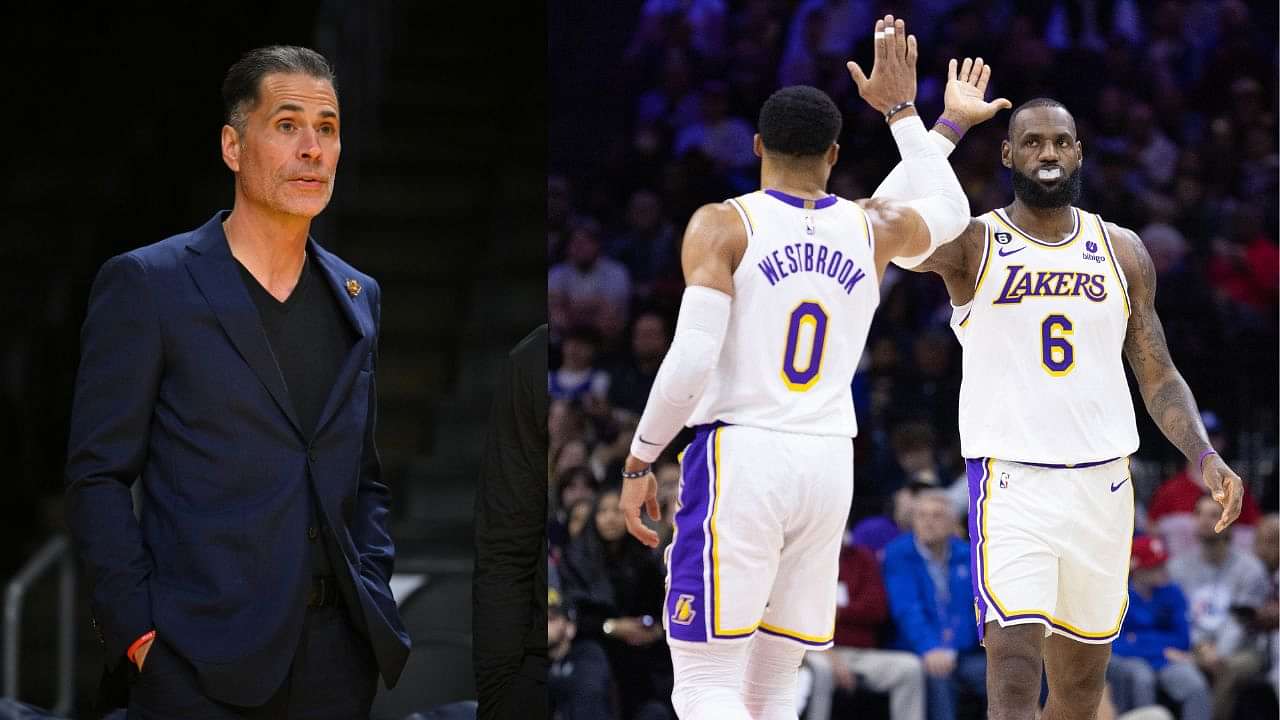 The Los Angeles Lakers are struggling, and it's as clear as daylight. During their recent four-game homestand, the Lakers went 1-3, with the only win coming against the league's worst record holders, the Rockets. LeBron James is putting up some of the best games of his career, but the Lakers just can't seem to capitalize on them.
Since turning 38, LeBron James has averaged 36.4 points, 9.5 rebounds, and 8.6 assists per contest. These are numbers that are hard for players to put up in their prime, and LeBron is doing it at 38 years of age.
Meanwhile, in this timespan, the Lakers have gone 6 and 4, with three losses that could've been prevented. The Lakers, after putting up a five-game win streak, have lost four of their last five games. The only thing that the Lakers fans want is some help for LeBron, but it feels like the front office is turning a blind eye.
Also Read: $620 Million Magic Johnson Declares 7'2 Victor Wembanyama To Be 2023's Number 1 Overall Pick
Kendrick Perkins explains why the Lakers are not getting help for LeBron James
Before getting injured, Anthony Davis was putting up MVP-level numbers. The Lakers had gotten back to a place where they could compete for a playoff spot. However, since his injury, it's LeBron James trying to will the team to win alone. Russell Westbrook has been playing well, but he's cost the team one too many games in the clutch.
Kendrick Perkins believes it's Jeanie Buss and Rob Pelinka's way of punishing Bron for forcing them to get Russell Westbrook.
Loading embed tweet https://twitter.com/KendrickPerkins/status/1616224976083865602?ref_src=twsrc%5Etfw
The Lakers gave up Kyle Kuzma, Kentavious Caldwell-Pope, Montrezl Harrell, and the No. 22 overall pick in the 2021 Draft for Russ. The trade has yielded better results for the Wizards than it has for the Purple and Gold.
The Lakers failed to make the playoffs last year, and things don't look any better this year. Any trade involving Russell Westbrook also demands for a future pick, and Jeanie Buss and Pelinka aren't ready to give that up.
Also Read: WATCH: Stephen Curry Continues Being the 'Proud Father of the Boston Celtics', Knocks Down Half-Court Buzzer Beater
Can the Lakers make it to the playoffs?
Currently, the Lakers have a 20-25 record and sit on the 13th spot in the West. They have 37 games remaining on their schedule. However, they're just 3.5 games behind the 5th-seeded Mavericks. It's a tough Western Conference with little to no separation in the middle.
If the Lakers manage to string a few wins, they might even make it to the Top-6 or Top-8 soon. We'll just have to hope LeBron James gets help soon.
Also Read: "Bronny James is a Great All-Around Player": LeBron James Delighted with 6ft 2″ Son Turning into a Two-Way 'Pro'
---