"Scottie Pippen was more important that The Last Dance gives him credit for": Michael Jordan's greatest teammate ever tells his side of the story on 'Unguarded', his new autobiography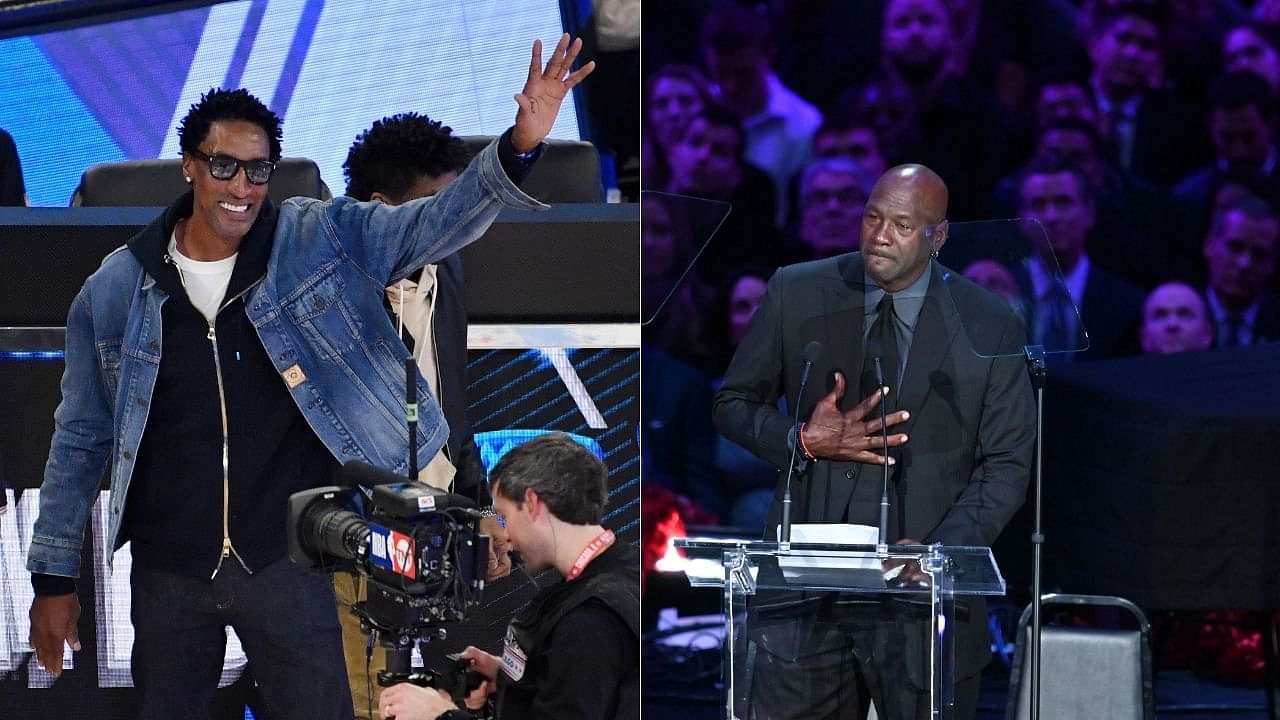 Michael Jordan was the era-defining player of the 1990s, but Scottie Pippen allowed him to be the Batman while he was Robin.
When you compare the numbers that Michael Jordan put up during the Bulls' threepeat with those of Scottie, you'll be quite amazed. The swingman tallied more rebounds, assists, blocks and steals than MJ in their 6 Finals runs.
Now it was clear to anyone watching that Jordan was unquestionably the best player on the court. What wasn't apparent, however, was what Scottie Pippen was giving up to allow MJ to be the star. Pippen had the potential to be a 25 points per game scorer himself. But he stepped back for the team.
Also Read: "Never been drunk enough to turn down $45 million": Charles Barkley pithily explains why Chris Paul would be foolish not to pick up his player option next season
Now there are those who will use that, as they've often done with Manu Ginobili, to downplay Scottie. For many, Pippen was just the lesser-talented sidekick who got to have the ball in his hands for 3 quarters. The real ones know, however, that Scottie was much more than that.
Off the court, Pippen was the one who in his eyes held the Bulls locker room together. It was Scottie who shepherded the troops when the leader was not disposed to do that, chewing away at his teammates instead.
Scottie Pippen bares it all on his new book 'Unguarded'
It seems that Pippen is ready to take control of the narrative around his own career with his new book. Scottie's book hits the store in November this year.
It'll take a close look at all of those moments that he shared with Michael Jordan. If the promos are anything to go by, the Bulls legend is going to tell us some stories that we didn't see on The Last Dance. We might also see more criticism of Jordan than from the average source.
Loading embed tweet https://twitter.com/ScottiePippen/status/1402626677142962177?ref_src=twsrc%5Etfw
Also Read: "There's no defensive situation where you don't want me on the floor": Warriors' Draymond Green explains why he should have been DPOY over Rudy Gobert
---