Shaquille O'Neal Once Dodged Tampering Charges When ex-Wife Shaunie Tried Getting Him to Dallas: "Mark Cuban, If You're Listening…"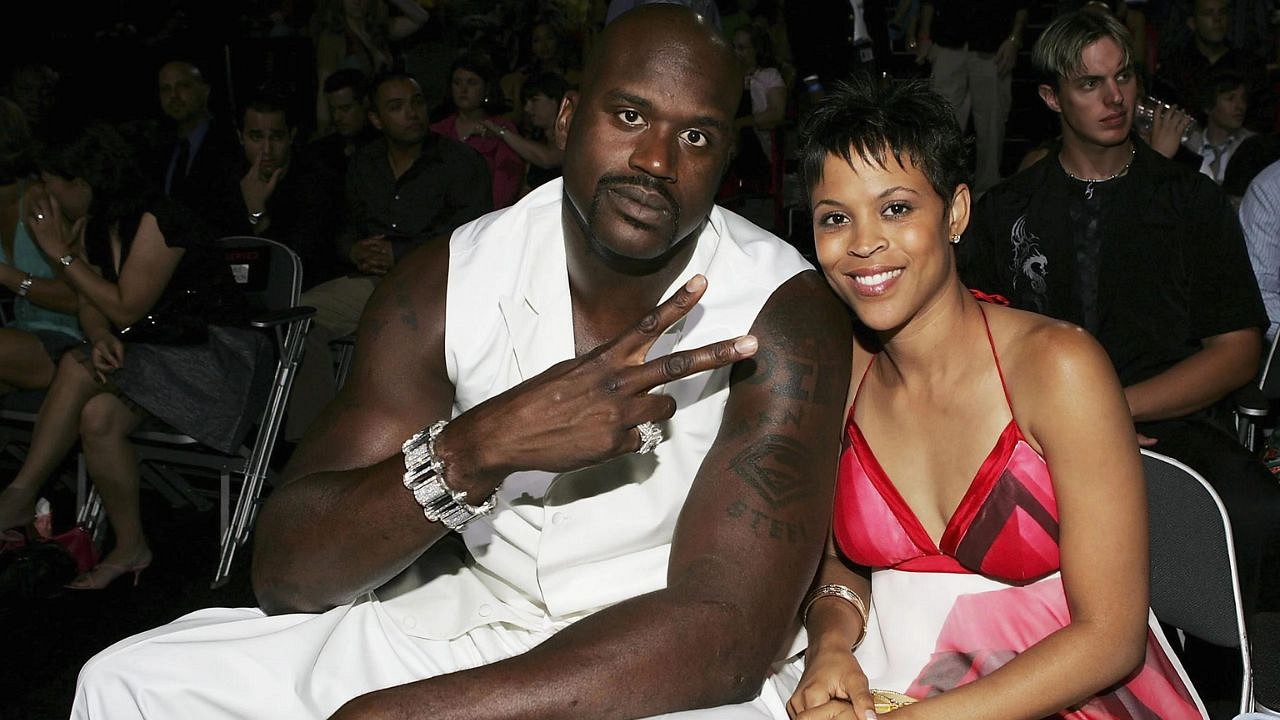 Tampering is of various kinds, even the one that involves your partner wishing to live in a city and saying it out loud or literally saying "hint, hint" to the owner of a franchise that your partner doesn't play for. Shaunie Henderson, the ex-wife of Shaquille O'Neal, did both when he was in LA.
By the end of the 2003-04 season, it was all but sure that the Big Diesel would not be staying with the Lakers as the then-supposed "tension" between him and Kobe Bryant had reached its peak.
Purple and Gold had chosen Kobe to be its successor, and hence O'Neal would be the biggest fish come post-season. The Lakers losing in the Finals against the underdogs in Detroit Pistons didn't help the cause for the LA team.
And while Mavericks owner, Mark Cuban, had hinted towards not being cheap in pursuing players like Shaquille O'Neal and Tracy McGrady, Shaunie didn't stay quiet in showing her interest in living in Dallas.
Also read: Amidst Andrew Wiggins-Mychal Johnson Infidelity Rumors, Shaunie Cheating On Shaquille O'Neal With Multiple Men Resurfaces
When Shaunie's desire almost landed trouble for Shaquille O'Neal
While giving a tour of their 18-bedroom mansion in LA, the mother of Shaq's kids almost landed him in a lot of trouble.
"Right now, I'd love to go to Dallas. Love to go! … Hint, hint, so Mark [Cuban], if you're listening…," Shaunie said, according to ESPN. "Now it just seems more dramatic than it is, but whatever works. … If this means business, then hey, we mean business!"
If Cuban somehow made a deal for O'Neal to land in Dallas somehow, both parties would have seen some serious trouble involving tampering. But thankfully, The Big Aristotle and the Lakers decided upon the Miami Heat to be his next team.
Shaunie got to live in Miami for the next few years while her man won another Championship. Not a bad move after all.
How it worked out for Shaq and Cuban?
Cuban was not willing to trade Dirk Nowitzki in any deal that any NBA team had to offer him. The Lakers were not going to take anything less than the 7-foot forward for O'Neal.
The Heat offered them a promising young talent in Lamar Odom, and he, with Caron Butler, and Brian Grant were it for the Lakers to give up their 3x Finals MVP.
The Heat would win the trade, as they won a championship within 2 years of this trade. The Lakers would take 5-years and a few more trades to win two straight.
Nowitzki-led Mavericks would win one and the only one for the franchise in 2011. So, practically, everyone won.
Also read: Damian Lillard Still Can't Understand His Mentality While Making The Game Winning 3 at 23 y/o: "How I was Not Worried?"
---
Share this article