Amidst Andrew Wiggins-Mychal Johnson Infidelity Rumors, Shaunie Cheating On Shaquille O'Neal With Multiple Men Resurfaces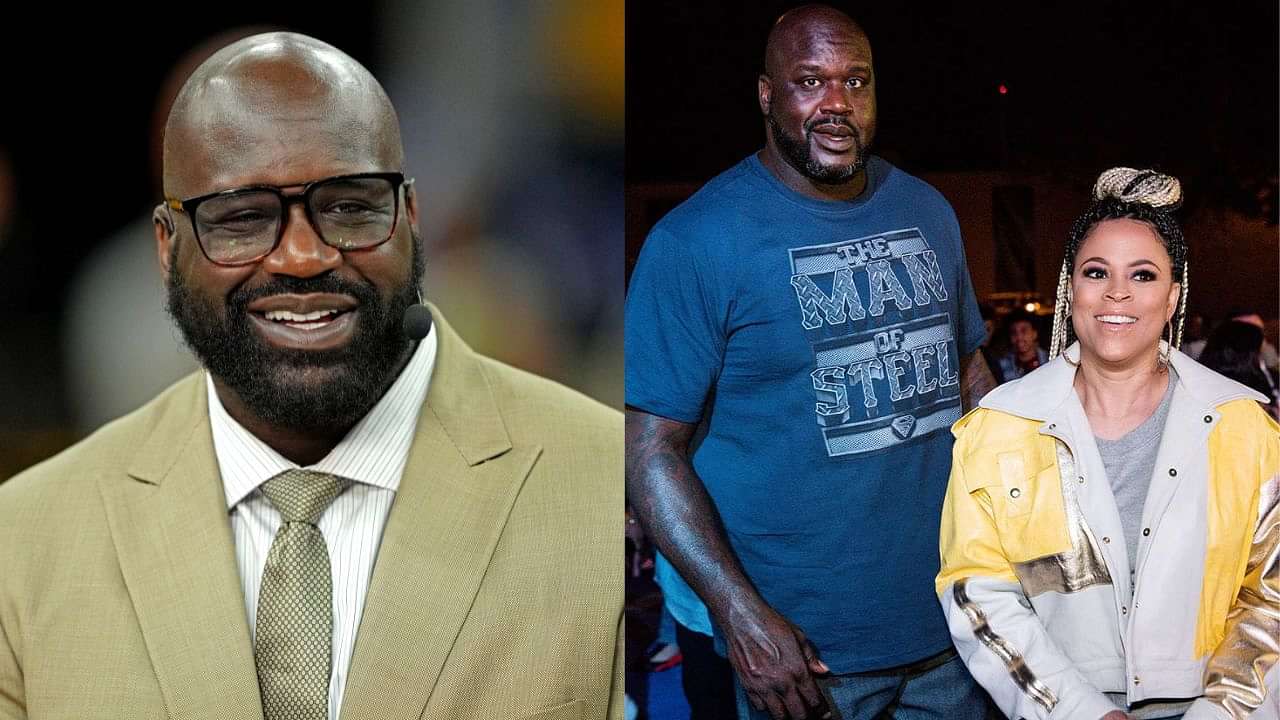 Being a multi-millionaire in the NBA means you're bound to get an egregious amount of attention from people across the world. More times than not, when it comes to the attention athletes truly want, it's coming from women. Players like Shaquille O'Neal and Michael Jordan have unfortunately succumbed to this attention in the past. 
In recent news, Andrew Wiggins has been making headlines for 'disappearing' from the Golden State Warriors' active roster. He's missed 13 games as of yet due to personal reasons that the organization has kept sealed within its ranks. 
A rumor that has been floating around has been that Wiggins is taking time off due to revelations surrounding the mother his daughters, Mychal Johnson, cheating on him with his best friend. Internet sleuths have taken this a step further and stated that Amyah and Alayah are their children and not Wiggins.
Loading embed tweet https://twitter.com/anthonyVslater/status/1634793002123264000?ref_src=twsrc%5Etfw
Also read: Andrew Wiggins Children: How Amyah And Alayah Wiggins Could Be Related To Warriors Star's 'Disappearance'
Recent Andrew Wiggins rumors bring Shaquille O'Neal and Shaunie debacle to light
The aforementioned rumor about Andrew Wiggins and Mychal Johnson is just that: a rumor. It was stated by a baseless source with 0 credibility to it so until proven otherwise, it should be treated as such. Nevertheless, this situation has brought to light another slightly similar situation regarding Shaquille O'Neal and his ex-wife, Shaunie Henderson. 
After having 4 children together and having been married for 5 years, Shaquille O'Neal and Shaunie officially divorced due to the former's adulterous ways. Shaunie however, would make things even in quite the riveting and explicit way.
 How Did Shaunie Get Back At Shaquille O'Neal?
She has had affairs with at least 3 different men while with Shaquille O'Neal. The timeline on each of the 3 encounters is a bit hazy but it has been confirmed that she did in fact have an 'entanglement' with a trainer in Miami and an attorney. 
The most high profile of the 3 was the affair she had with music producer, Robert Ross. Ross actually tried to press charges against Shaq because he claimed to have been ambushed, kidnapped, and assaulted by men who the Lakers legend hired to retrieve s*x tapes with him in it. 
Shaq's growing suspicion of the affair was later confirmed by a private investigator he had hired to dig deep into whether Shaunie had done anything with Ross. Fast-forward to today and Shaunie has remarried while 51-year-old NBA analyst continues to look for love once again.
Also read: Is Andrew Wiggins Married? Exploring Mychal Johnson And The Warriors Star's Relationship
---