WATCH: Shaquille O'Neal Once Hit a "Buzzer Beater" and Combined with Kobe Bryant to Take Down Vancouver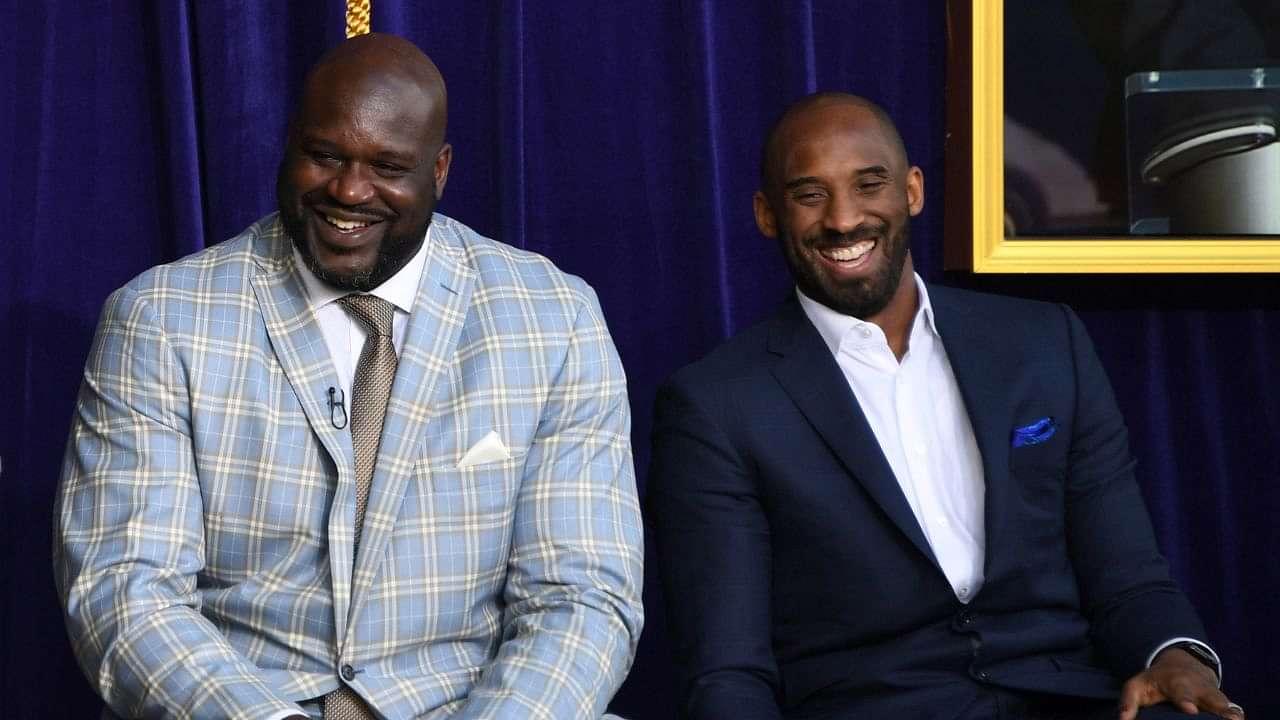 Wrong and controversial calls are part of every sport. With the advent of newer technology and AI assistance, human error has been reduced. This is true for even the NBA. And two legends, Kobe Bryant and Shaquille O'Neal also part of a controversial ordeal.
Challenges and appeals against decisions are a modern development. In the early 2000s, luck played a heavy role as the referees had total jurisdiction on every call. That included buzzer beaters and series-altering calls.
One such instance of great luck fell upon the Lakers. The legendary duo Kobe Bryant and Shaquille O'Neal were blessed by a call from none other than, referee Leon Wood.
Shaquille O'Neal hits controversial buzzer-beater, Steals Rahim's thunder
Shareef Abdur-Rahim is best known for his role in turning around the G League as the President of Operations. Unknown to many, the man was a certified 'bucket-getter'.
On Jan 15th, 2001 Rahim was having a career-defining night as the Grizzlies looked to edge out The Kobe-Shaq Lakers. Though the night would not be Rahim's as a last-minute wrong call would seal the Lakers as the victors of the overtime battle.
Loading embed tweet https://twitter.com/NBACobwebs/status/1614651359537553408?ref_src=twsrc%5Etfw
The play in question is a putback rebound by O'Neal. The 'Diesel' with a second on the clock collects a rebound of a miss from Robert Horry. Shaq follows the rebound with a quick fadeaway bank off the glass to seemingly "beat the buzzer" in overtime.
The floor was instantly stormed by both teams as they both believed themselves to be the victor. While the coaches exchanged words, the referees went over to the scorer's table to make their decision.
The basket 'counted'. The spectators at home knew something was off. A replay from the broadcasting team on Fox sports showed the ball still in the palm of the Lakers Centre as the clock wound down to zero.
The referee stuck to their call as arguments broke out. The Vancouver Grizzlies were not happy. They were robbed in broad daylight.
The system of reviews and appeals has mostly altered the arbitrary decisions of the refs. However, the system of refereeing is possibly most broken in basketball than in any other sport of its caliber and repute.
Shaquille O'Neal still has only a buzzer beater to his name. And it is not this shot.
Read Also:  Shaquille O'Neal or Charles Barkley? NHL Stars Picked Which NBA Legend Could Dominate in Hockey
---