Shaquille O'Neal Sheds Light On Michael Jordan and Yvette Prieto's '2 Billion Fortune' Amid Rumors of Hornets Sale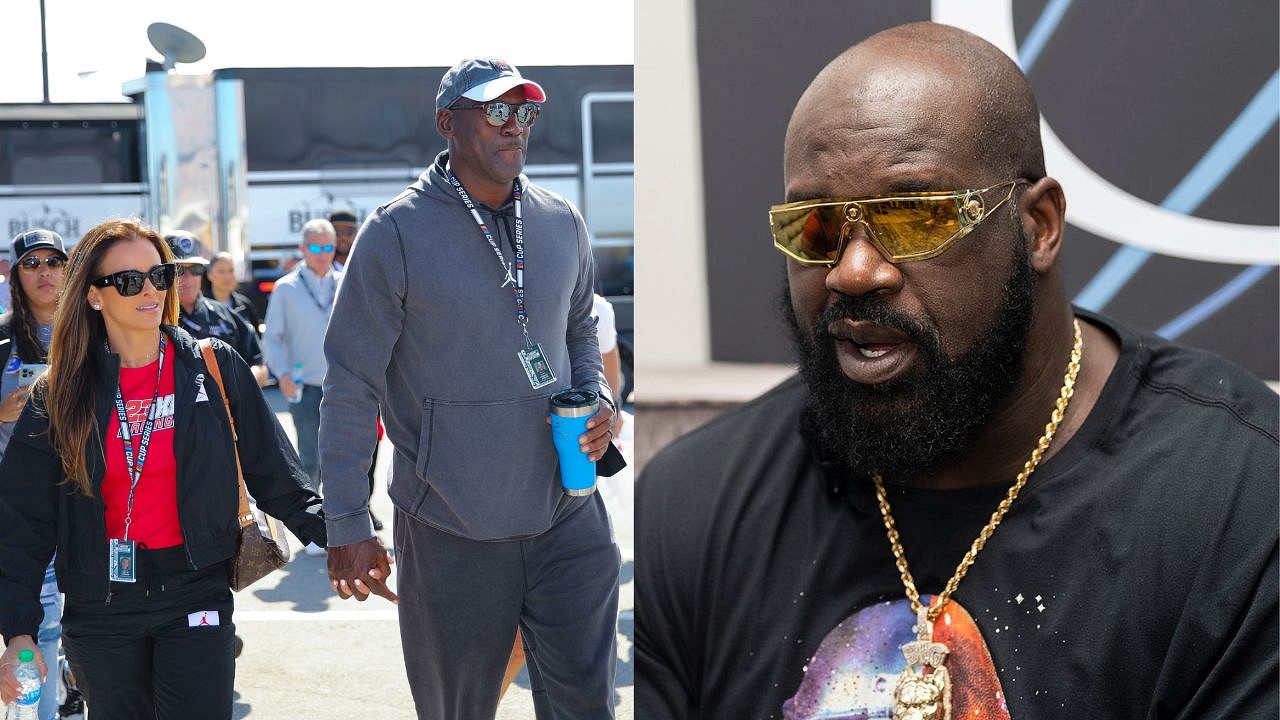 Shaquille O'Neal is among the wealthiest athletes in America. The 4-time NBA champion, through his basketball career and entrepreneurial enterprises, has amassed a suspected $400 million fortune. Considering O'Neal made more than  $286 million playing in the NBA, it's no surprise he has been able to build his fortune further.
Fascinatingly, compared to the richest basketball player in history, Shaquille O'Neal is a small fry. Michael Jordan, who may just be the richest athlete ever, is estimated to be worth $2 billion. That's effectively four times the estimated worth of Shaq.
Now, with reports emerging about a potential Charlotte Hornets sale, Jordan may just increase his net worth considerably. Shaquille O'Neal, in his signature cheeky way, subtly commented on Michael Jordan and Yvette Prieto's empire via his Instagram.
Shaquille O'Neal points out Michael Jordan and Yvette Prieto's net worth
Shaq is an Instagram regular. He frequently posts on his story about random things that resonate with him or he finds fascinating. Usually, O'Neal, without actually writing anything, shares specific stories to highlight his point of view or bring something to his fans' notice. With Michael Jordan trending after rumors emerged that the Bulls legend was nearing a deal to sell Hornets, Shaq posted a post that listed the wealthiest Black families in America.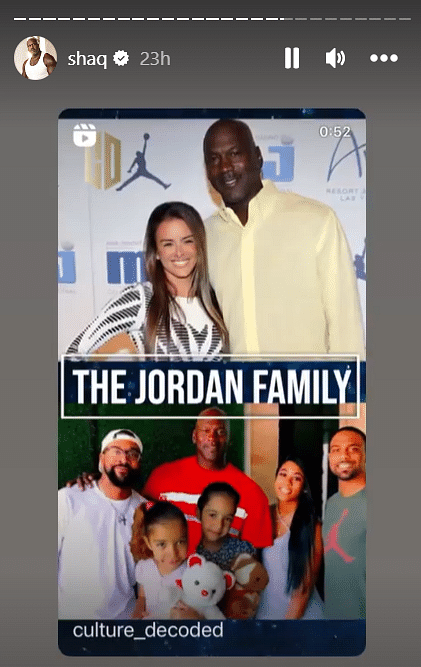 The Jordan family was listed 5th in it with an estimated worth of $1.7 billion. The numbers in the video are clearly old because Forbes estimates Jordan to be worth $2 billion. Combined with Yvette, Marcus, Jeffrey, and Jasmine's earnings, the number becomes slightly bigger. The video also listed Jay-Z and the Carter Family as number 4, the Winfrey Family at 3, Steward Family at 2, and the Smith Family at 1.
 

View this post on Instagram

 
Shaq interestingly shared the video on his story soon after the news of the Hornets' potential sale broke out. It seems O'Neal is aware of the implications of such a sale on MJ's portfolio. Jordan would not only surpass both the Winfrey and Carter family but increase his net worth considerably.
The Hornets are worth $1.7 Billion
The Charlotte Hornets are estimated to be worth a whopping $1.7 billion. Michael reportedly bought the franchise for $275 million back in 2010. Despite not winning a championship, they have quickly become popular. He is now in talks with Rick Schnall, Hawks' minority owner, and Gabe Plotkin, Hornets' minority owner.
Jordan is expected to sell his majority stake to the two and retain a minority share of the franchise. The report has given way to rumors surrounding Jordan's future investments and some believe he invest in an NFL team. However, all of this remains speculation currently and no information is available on his next step.
---
Share this article