"Slavery is a Choice": Kobe Bryant Once Refuted 'Former Billionaire' Kanye West's Obnoxious Statements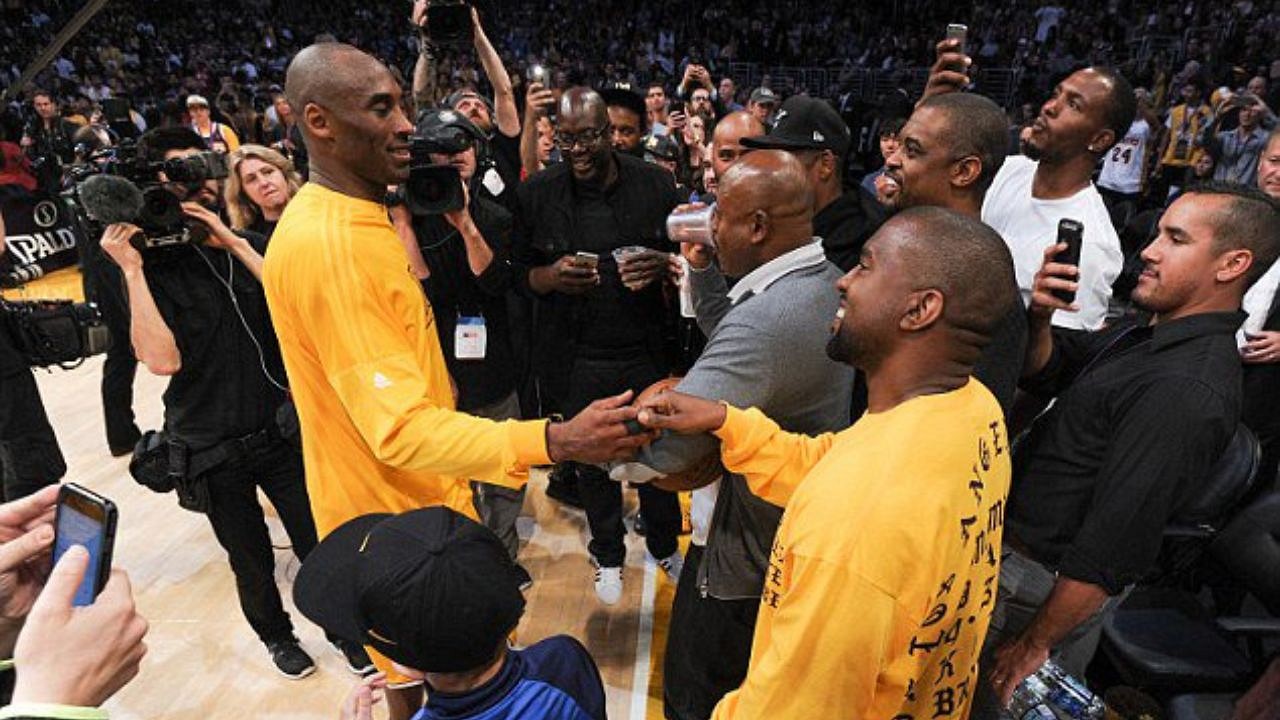 Currently facing severe backlash for his slew of antisemitic statements, hip-hop savant Kanye West had in the past hurt the sentiments of the black community too. Back in 2018, the multiple-time Grammy award winner visited the TMZ newsroom, where he would address certain controversial subjects.
An avid supporter of former President Donald Trump, Ye was seen addressing his decision to wear the 'Make America Great Again' cap. The Chicago native went on a record to profess his love for the 45th USA President. Calling himself much more than just an artist or a member of the black community, West would make an insensitive comment on the topic of slavery, leading to a massive stir.
"When you hear about slavery for 400 years. For 400 years? That sounds like a choice."
"You were there for 400 years and it's all of y'all. It's like we're mentally imprisoned. I like the word imprisoned cause slavery goes to direct to the idea of blacks."
The Graduation hitmaker further added,
"So prison is something that unites us as one race, blacks and whites being one race, that we're the human race."
West would soon get into a discussion with the staff at TMZ, asking the employees seated at their work desks if he was feeling/thinking free. It was during this time that an employee named Van expressed taking offense to the American rapper's 'Slavery is a choice' comment, with things getting heated between the two, ultimately leading West to would walk up to Van's desk and apologize.
Also read: "What the F*** does that mean Kobe Bryant!": When Kanye West was riddled and confused by the Lakers legend's bizarre response in a Nike ad
Nevertheless, Ye's statement had drawn the ire of millions, including one such being his close friend and late NBA legend Kobe Bryant. When asked to share his thoughts on the Donda maker's statement, the Black Mamba was as appalled as most of us.
Kobe Bryant expressed appalment at Kanye West's comments.
One of the most articulate personalities in the field of sports, Kobe had completely despised Ye's comments, saying the following.
"I was feeling the same way as everybody in this room, like, what the hell are you talking about? The thing about our country is that you have to say what you whatever you want to say. That is the beautiful part of living in a democracy. Now conversely, you also have to take the responses that come after that as well because everybody has the freedom to say how they feel. I was shocked just like everybody, but I think for him he is one of these entertainers that is always in a constant state of growth; he is always challenging not us as people but really himself. He is doing a lot of questioning internally himself. I just take it for what it is and completely disagree." 
Via: Basketball Network
Well, had the Mamba been with us today, he certainly would have had the same reactions over Ye's anti-semitic comments.
Kanye West shared a close bond with the late Kobe Bryant.
Two stalwarts in their respective fields, both West and Kobe shared a strong friendship. Thus one could imagine the heartbreak the American rapper had to go through on the tragic passing away of the Lakers MVP.
In an earlier report published by us, West gave an insight into his relationship with Kobe.
"He was the basketball version of me, and I was the rap version of him, and that's facts! We got the commercials that prove it. No one else can say this. We came up at the same time, together. And now it's like, yeah, I might have had a reputation for screaming about things—but I'm not taking any mess for an answer now. We're about to build a paradigm shift for humanity. We ain't playing with 'em. We bringing home the trophies."
The two legends had a lot of similarities having begun their respective careers at the same time.
Also read: "24 hours, 24 candles": Kanye West pays tribute to Lakers legend, Kobe Bryant, on the eleventh track of Donda titled '24'
---
Share this article