"That's Bad Basketball": Michael Jordan and His Brand of Iso Basketball Wasn't to Larry Bird's Liking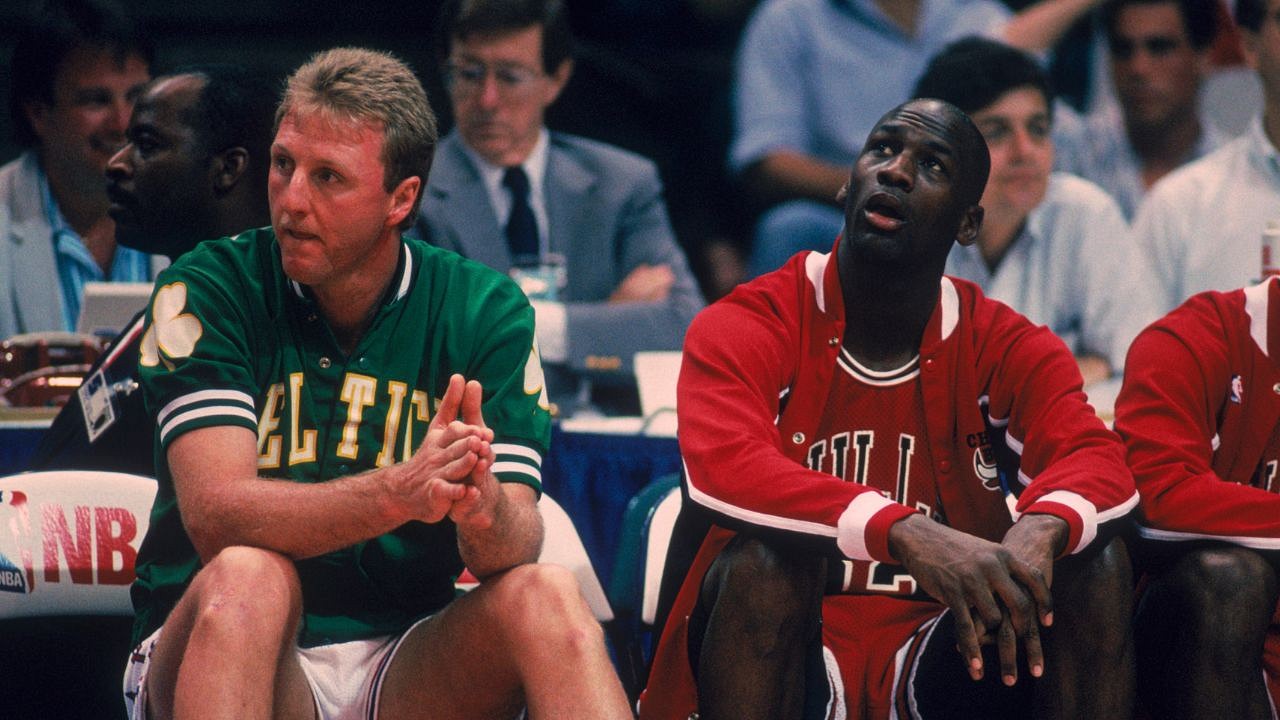 Michael Jordan and Larry Bird were both all-time great scorers during their primes. But they had contrasting approaches to getting buckets.
Bird was a pure hooper in the truest sense of the word. This man had every skill in basketball figured out and was a willing, enthusiastic passer. He was also among the greatest shooters of his era – his high release point causing problems to defenders of all sizes.
Bird's Celtics won the NBA championship 3 times during the early and mid-80s. They made 2 other Finals, losing to Magic Johnson's Showtime Lakers in 1985 and 1987. Till Bird's back gave out, they were the team to beat in the Eastern Conference.
Michael Jordan and his Bulls, on the other hand, were on the lower end of the Conference during Bird's prime. While Jordan hung 63 points on the 86 Celtics, his Bulls still got swept in successive years in that era.
Much of the problem with the Bulls was the lack of talent around Jordan. However, his style of play did invite a lot of critics even during his MVP years before championship success.
33 YEARS AGO TODAY 🐐
Michael Jordan had 52 PTS & 9 STLS (NBA record 8 in the 1st half) vs the Celtics.

There have been 16 instances of 50 PTS & 5 STLS. MJ has 5 of them:

64 PTS, 5 STL
53 PTS, 6 STL
56 PTS, 8 STL
52 PTS, 9 STL
50 PTS, 5 STLpic.twitter.com/fNTp04O2Ms

— Ballislife.com (@Ballislife) November 9, 2021
Larry Bird reveals his problem with the scoring tactics employed by Michael Jordan
Over 20 years after his retirement, Larry Bird was interviewed by Bill Simmons for ESPN. Larry Legend was the President of Basketball Operations for the Indiana Pacers at the time.
During the interview, Simmons asked Bird about his opinion on the era of iso basketball ushered in by MJ. Bird was fair with his words, but he still pointed out flaws with that style:
"If you remember, we used to isolate on one side and four guys would go on the other side. I thought it was bad basketball. A lot of teams were using them."
"But you know, when Michael came in, it was different because he was a scorer. He had a scoring mentality, and as he got better, they started getting better players around him."
"But it has never been the same to me. And hopefully, (Ricky) Rubio can bring that basketball back, he's a willing passer, one of the best I've ever seen."
Jordan's offensive success came with a different offensive philosophy
MJ tore up the record books when he won 3 straight scoring titles with the Bulls under Doug Collins. However, they didn't really take off as a team offense until they appointed Phil Jackson as their head coach.
Jackson and Tex Winter implemented the triangle offense – a system that generated more open looks for all players and relied on player and ball movement. Jordan's scoring averages dropped a bit in this system, but the Bulls' offense became much more efficient.
Jordan initially had a problem with his stats falling under the Zen Master. But the success that resulted with those tactics made it clear that Phil's way was the way to go.
---
Share this article