"The Bobby Tortoise meme is a classic": Bucks forward Bobby Portis reacts to hilarious memes made on him on Reddit and Twitter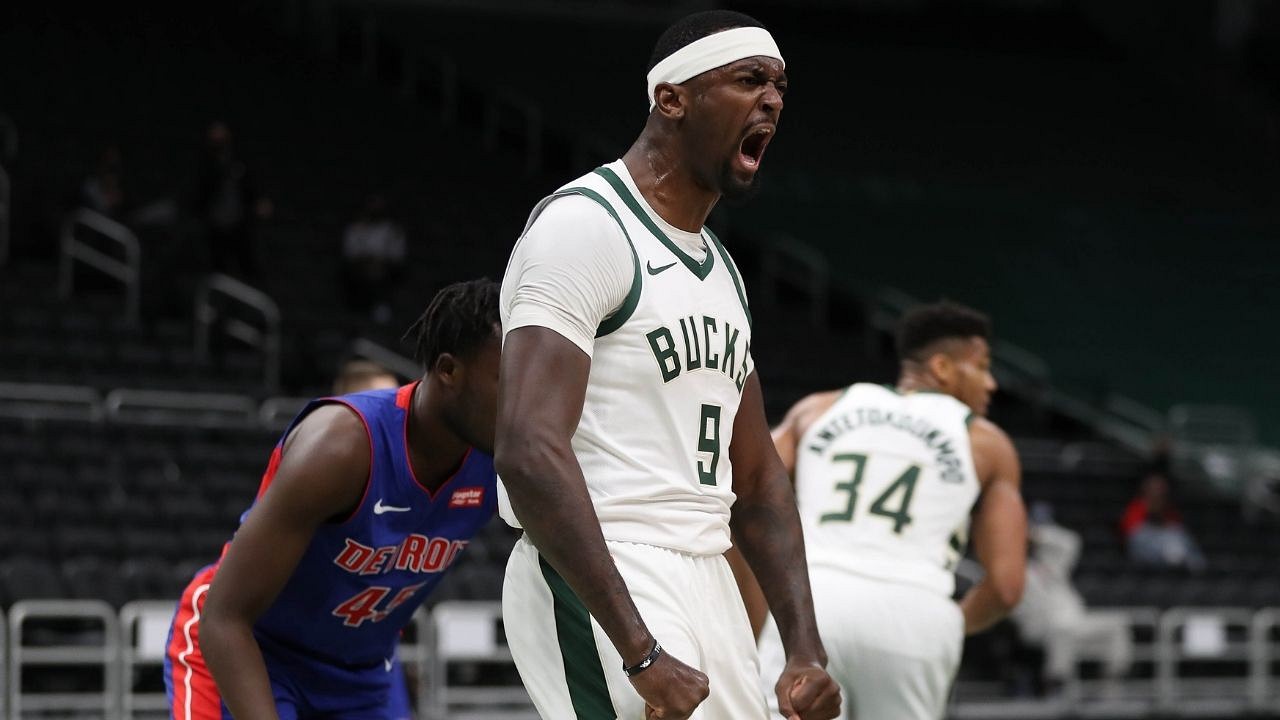 Giannis Antetokounmpo's teammate Bobby Portis reacts to the best memes that NBA Twitter and Reddit have made about him.
Meme culture revolving around the NBA is some of the most exquisite content available on Twitter or Reddit. There is a constant influx of memes about the NBA nowadays. Any hilarious moment that takes place in games is screenshotted and spread all over social media.
Everything from Lance Stephenson's or Shaq's antics on the court to the famous Crying Jordan meme, the internet knows no boundaries when it comes to making fun of situations or players themselves.
On the flipside, NBA fans online are ruthless in their opinions on players. Players such as Elfrid Payton or Jeff Teague are constantly barraged with mean-spirited memes about them due to their below-average play.
Also Read: "LeBron James barbecued PJ Tucker": Former Lakers center Channing Frye recounts how James made mincemeat of his Suns team during Heatles era
Luckily for Bobby Portis, the internet seems to have taken a liking to him, spawning some very innocent yet hilarious memes about him.
Bobby Portis reacts to hilarious memes made about him.
Bobby Portis has become a folklore character of sorts in NBA meme culture. For whatever reason, NBA fans seem to love photoshopping Bobby's face onto random objects.
A fan requested Portis to take a look at the plethora of Bobby memes he had saved. All of these featured the Milwaukee Bucks forward's face on obscure objects or people.
Portis said he wasn't all too familiar with the birthplace of all these memes – Reddit. He did get acquainted with it quite quickly though – the first meme the fan showed him was a picture of Bobby photoshopped as a bellhop, captioned, "Bobby the Porter".
Bobby Portis reacts to Bobby Portis reddit memes 😂@Bucks | @BPortistimepic.twitter.com/q01NOlRe7g

— Dime (@DimeUPROXX) February 4, 2021
Also Read: "Can LeBron James jump as high as me?": Nikola Jokic has got jokes about the Lakers star among other topics after being named Western Conference Player of the Month
There were several other pictures that placed on food items like corn and steaks. But perhaps the best one of them all would have to be the Bobby Tortoise one. As the name suggests, the picture is of Bobby Portis's face on a tortoise. Portis himself seemd to have fancied this one over the others as well.
---