"The seat's not big enough": Michael Jordan 'Body Shamed" 252lbs Charles Barkley In Front of Oprah Winfrey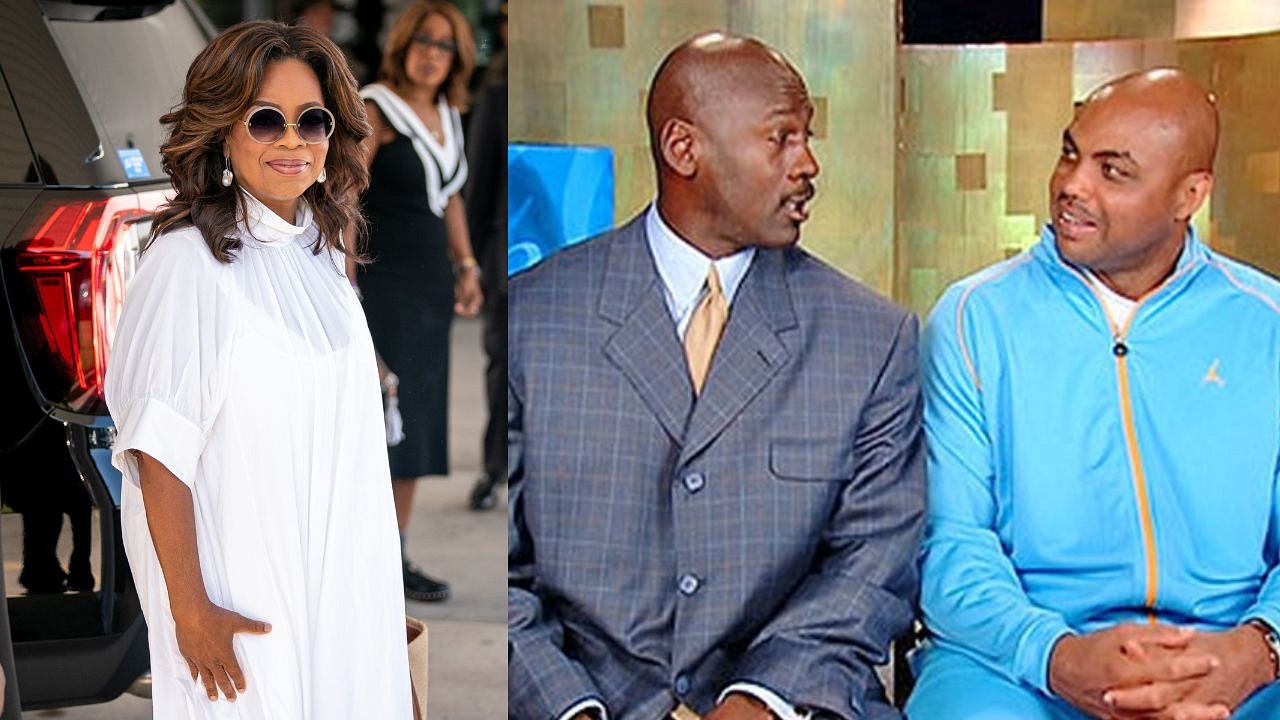 Michael Jordan and Charles Barkley were once two peas in a pod. They were inseparable off the court, their friendship only accentuated by their talent and competitiveness. In Barkley's own words, MJ was like a brother to Barkley. The two became friends during the 1984 Olympics. Barkley cracked up Michael by roasting Bob Knight's shoes.
Having bonded over the mutual dislike for Bob, the two soon formed one of the most beloved friendships in the league. During that time, they once even gave an interview together. Fascinatingly, the interviewer was none other than Oprah Winfrey. During the conversation, MJ even ridiculed Barkley for his size.
Also read: "We Ain't Taking No S*** From Nobody": Giannis Antetokounmpo Irks De'Aaron Fox & Kings' Coach Into Blasting Him in Post-game Conference
Michael Jordan ridiculed Charles Barkley in front of Oprah Winfrey
In the video, Oprah can be seen asking Charles and MJ about Michael's love for motorcycles. Chuck quickly chimed in and announced he hated Jordan's motorcycle thing. Winfrey inquired in return if MJ had gotten Chuck on a motorcycle. Barkley hilariously responded with a 'Hell, no.'
This is when Michael Jordan saw the opening to roast Barkley. The 6-time NBA champion claimed the seat of the motorcycles weren't big enough to accommodate the round mound of rebound who roughly weighed 252 lbs back then. Considering Barkley has been criticized and ridiculed for his weight and size, this was certainly a low blow. Fortunately, Barkley took it in good stride. Perhaps because Jordan was only taunting his friend for disliking bikes. Oprah also understood the joke and laughed along with her audience.
Jordan and his eternal love for motorcycles
By his own confession, Michael Jordan started riding a motorcycle when he was 11-12. He confessed he and his brother, James Jordan, convinced their parents to buy them a small motorcycle. However, James and Deloris agreed on a condition. If they were ever hurt, the motorbike would be taken away.
When Michael was 12, he was racing kids in his neighborhood. Jordan brothers, unfortunately, took a tumble and got hurt. But the fear of losing their bike made them hide their injuries. They wore full-sleeve t-shirts to hide the bleeding. But their shirt soon became seeped in blood. James and Deloris, as promised, took away the bike. Michael couldn't get the chance to ride a motorcycle properly until the end of his NBA career.
Also read: "I Miss Michael Jordan": Charles Barkley Admits to Tom Brady He'd Take Back What He Said to Get Old Friendship Back
---
Share this article