"This is most uncertain MVP race the NBA has ever seen": JJ Redick picks Stephen Curry, Kevin Durant, Giannis, and Jokic as the front runners for the MVP in the Covid-ridden 2021-22 season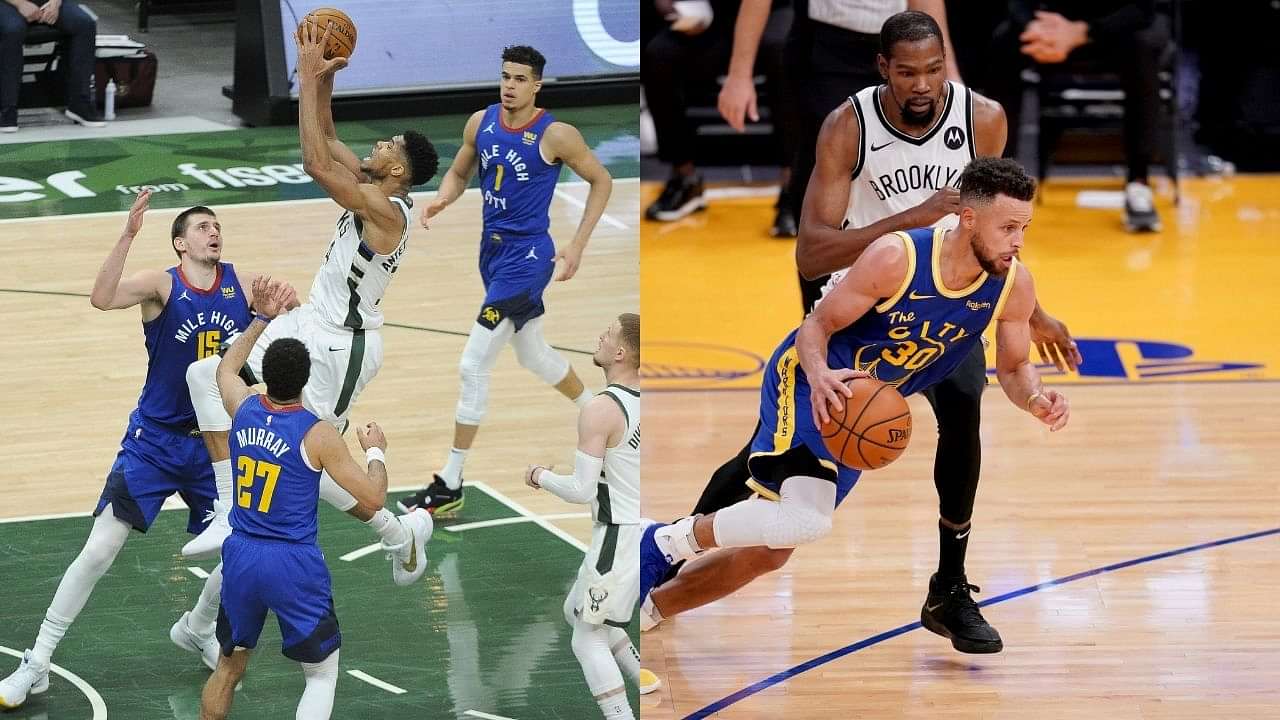 Covid protocols impact MVP race. Not just the contenders but their teammates' health is a big factor this season.
The MVP trophy is popularly believed to be awarded to the best player in the league. However, stats are not the only factor considered in deciding the winner. Media voters rope in narratives and the storylines for the contenders in the season.
The first season in Covid-era got suspended mid-way to only start back in a bio-bubble. However, this season the NBA has returned to its original form but incorporated Covid-related health and safety protocols.
The likes of LeBron, KD, Luka, Tatum, etc have already missed a few games under this new safety protocol. Key players missing 10 days has greatly impacted game results and hence the MVP ladder.
Also Read – "Despite recent slump, Anthony Davis is statistically Lebron James' favorite player to pass the ball to": AD continues to benefit immensely from Bron's passing, 3 years into their partnership
Despite missing multiple starters, KD and Curry lead their team to impressive records, cementing their position at the top of the MVP race.
In a recent episode of JJ Redick's podcast, he picks Stephen Curry and Kevin Durant as the frontrunners for the MVP award. The former 3-point maestro addresses the impact of Covid protocols on the MVP race this season.
"The MVP race is really interesting to me due to the uncertainty. The uncertainty of not just the individual players but more importantly how his team is in terms of the number of players in the protocol."
He then continues to add the situation with Nikola Jokic. The reigning MVP has the best player efficiency rating of all time. However, his team-record keeps him out of the top 2 in the race.
"Jokic has had as good of an individual season as we've seen in the NBA. Period. The PER number one by far, that's including Wilt, Michael, Larry, Magic you name it, best ever."
The comeback of Jamal Murray coupled with a bad stretch from the top teams is the only way Nikola Jokic can make a legitimate case for MVP.
He also names Bucks Forward Giannis as a dark horse contender to take home the prestigious award. "Giannis has been phenomenal since day 1. He has a legit chance to win his third MVP." He further adds – "monitoring the health of the team for these players is really gonna determine who ultimately wins MVP."
Steph and KD have been nothing short of phenomenal this season. However, they need to keep up with themselves for the entirety of the season as the competition keeps getting steeper.
Also read – "Mike, you know I gave you the business": Ron Harper when asked if he ever beat his Chicago Bulls teammate Michael Jordon in one-on-one
---