"Thought About Sending Goodbye Texts": Paul George On The Clippers Plane Being Struck By Lightning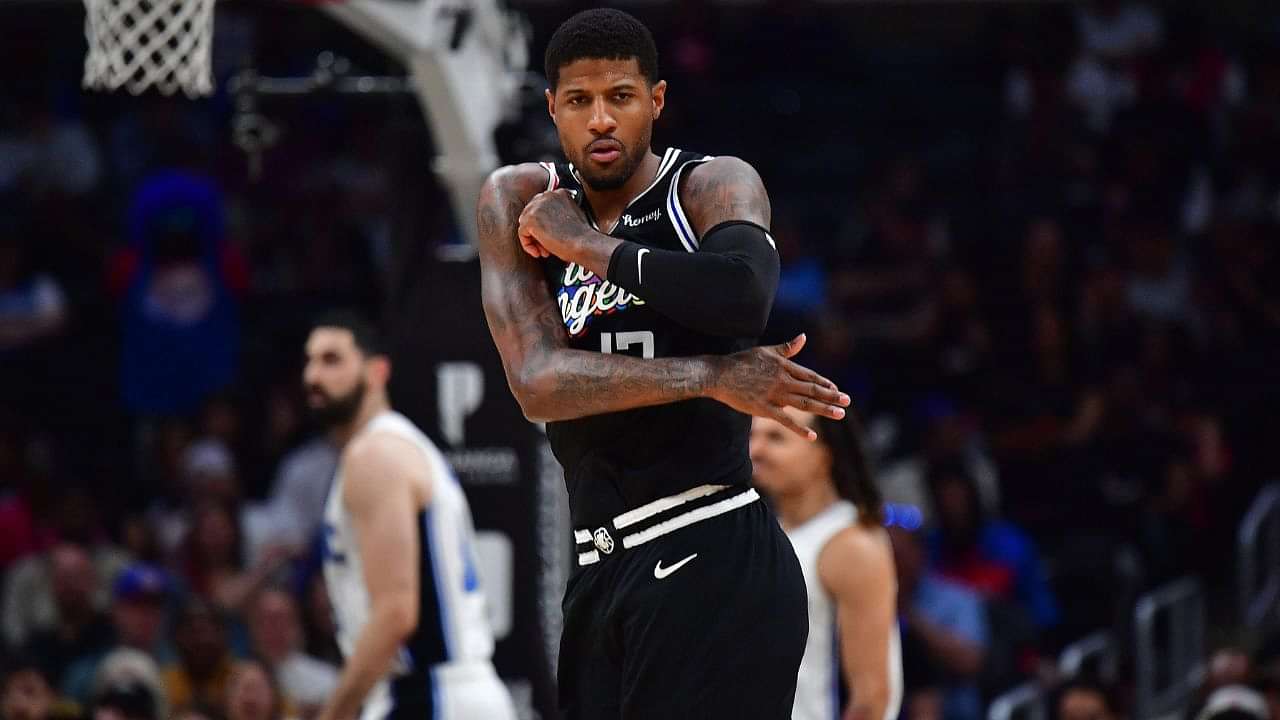 Paul George is one of the top players in the NBA. The Los Angeles Clippers star is an elite scorer and a superb defender as well. His ability aside, it is his mentality that makes him a top-tier talent. The man is both fearless and competitive and is willing to do whatever it takes to secure victory.
That being said, there have been plenty of times when fear has set in for PG13. After all, he is only human, and human beings are susceptible to fearing scary situations.
Well, that is exactly what happened recently to George and his Clippers teammates. Ahead of their game against the Denver Nuggets on the 27th of February, the Clippers' plane was struck by lightning. Leaving PG and his teammates to fear for their lives.
Paul George thought it was all over when the Clippers' plane got struck by lightning
There is an old saying that one's life flashes before their eyes when they are close to death. It is something that many dread and hope never happen to them. But, unfortunately, Paul George had a moment that recently made him believe his time was up.
On the 25th of February, 2023, two days before the Clippers' overtime loss to the Nuggets, PG13, and co. had a near-death experience. While flying to the Mile High City, the Clippers' plane was struck by lightning.
According to reports, the plane lost altitude several times, and the strike even took off some of the paint in a pane. It was perhaps the worst flying experience George ever had. One that made him consider sending 'goodbye' texts to his loved ones.
"The pilot warned us before we took off. He was like, 'Listen! There's gonna be some turbulence.' The plane literally just dropped. It was like a freefall. You go on a roller coaster, you go into a freefall. It was that feeling to the tummy. Then we heard like the plane just shut all the way off, and I'm thinking like, 'Damn! Do I send the text now?'"
Loading embed tweet https://twitter.com/TheNBACentral/status/1636070116273143809?ref_src=twsrc%5Etfw
It certainly must have been a harrowing experience, both for George and his teammates. Here's hoping they never find themselves in a situation like that ever again.
PG and Kawhi Leonard had an exceptional game against the Nuggets following the incident
It was perhaps the scariest moment of their lives, but if you could have seen Paul George and Kawhi Leonard play against the Nuggets, you wouldn't say so. The two played some terrific basketball, keeping the Lakers in the game till the very end. They combined for a massive 56 points, with the Klaw dropping 33, and PG dropping 23.
George even came close to ending the game with his final heave of the fourth quarter. Unfortunately, he had fingertips on the ball, just as he released it, sending the game into overtime.
---