"Tinder didn't believe it was actually me!": Shaquille O'Neal on his hilarious experience while using the uber-popular dating app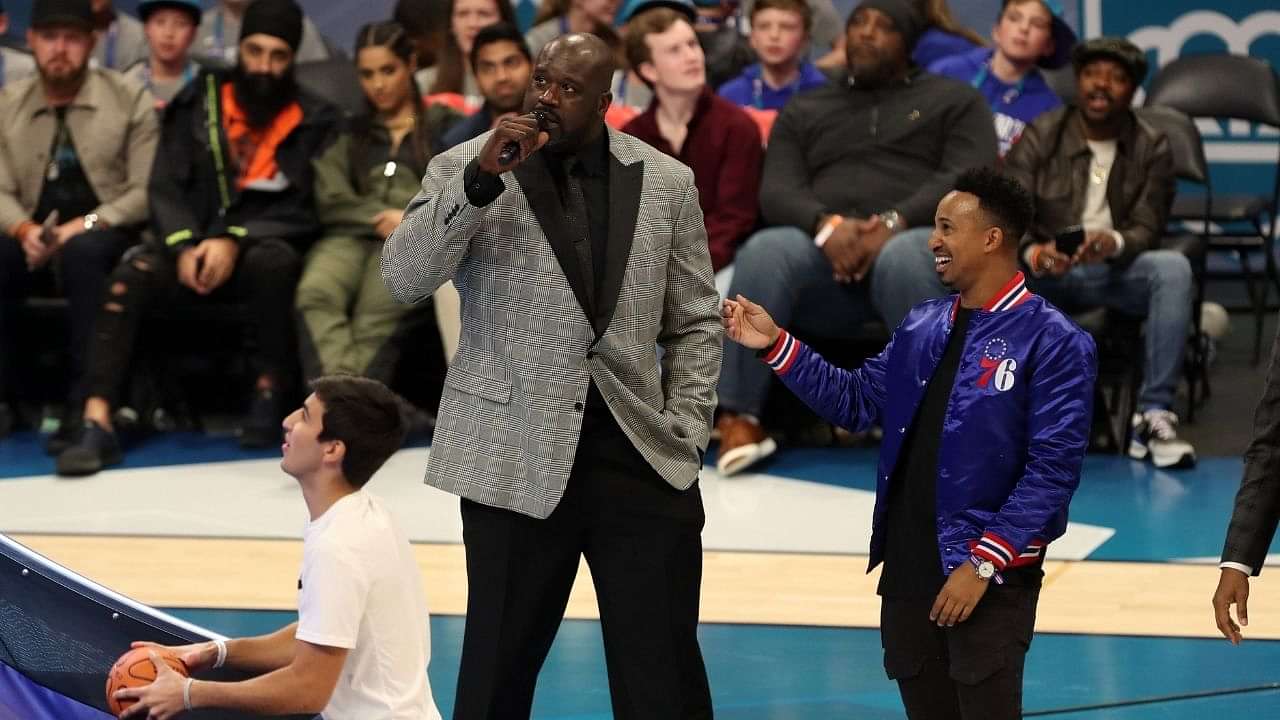 Shaquille O'Neal revealed in a recent interview that he had once tried to set up a profile on the dating app Tinder. Let's just say that it didn't go so well.
NBA stars are one of the highest-paid athletes in the world, and certainly the most popular too. This is exactly why we would never expect their faces to pop up on apps for the general populace.
With the rise in fake profiles across social media and the internet, people generally tend to ignore such suspicious accounts. None of this stopped Lakers legend Shaquille O'Neal from trying his luck anyway.
Also Read: Shaquille O'Neal defends his excessive use of how many rings he has when arguing with the Suns legend
Shaq believes Instagram and TikTok are much superior to Tinder in terms of dating
In a recent episode on the Full Send Podcast, Shaq revealed that he had once tried to use Tinder for real:
"I tried to get on Tinder but they didn't believe it was me. When Tinder first came out I put me & they were like, 'I don't know you. You're not Shaq, Shaq wouldn't be here.'" Well we can't really blame them, can we?
During his storied NBA career spanning 19 years, the 4-time champ has traveled throughout the country and has had his fair share of dating experiences.
When asked about which NBA cities have the most attractive women, Shaq didn't hesitate whatsoever, and was quick to reply with "Toronto, Dallas, Miami & LA. Houston nice too".
Well, we'll definitely take his word of it, as it's not hard to gauge his immense popularity amongst the ladies. Shaq has reportedly been engaged to actress Laticia Rolle for a while now.
Also Read: When Shaquille O'Neal hilariously boasted about hypothetically dominating against a 9-footer
---