When will NBA Games resume? Report confirms NBA Return date after boycott by players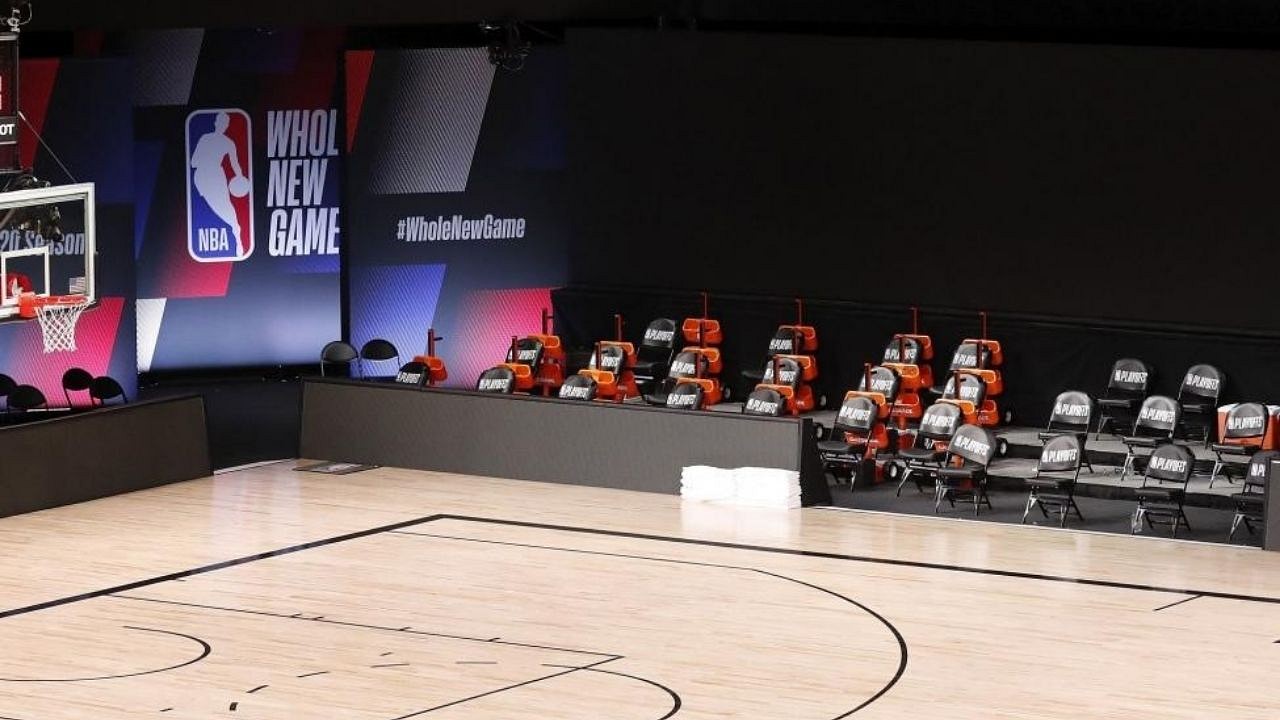 NBA Playoffs to resume after the games were boycotted post the shooting of Jacob Blake in Wisconsin state.
The past day and a half were filled with uncertainty about the bubble and the 19-20 playoffs. The players had decided to boycott all games on Wednesday, led by Milwaukee Bucks, to protest the horrendous shooting of Jacob Blake.
After an initial meeting, we had news that Lakers and Clippers would sit out the rest of the playoffs. Later we also got an update about how a lot of the Lakers players were till late at night, discussing the same.
Also Read: "What led LeBron to change his mind about boycotting the season?"
A second meeting of the players took place at 11 AM on Thursday, post which the players decided to resume the playoffs, provided the owners and the NBA worked towards enforcing social reform.
Wednesday Games to happen on Saturday, Thursday games on Sunday
Sources from within the bubble later reported about the games possibly resuming from Friday or the weekend.
Later we got an update confirming the restart happening on Saturday.
It has been heartening to see the players make a statement by boycotting the games and now pushing their franchises to use their political clout in order to promote social justice.
Moreover, now that they have the attention of powerful people in the NBA fraternity, they are getting back to playing and using their platform to spread awareness about the 'Black Lives matter' movement.
NBA schedule, Rockets-Thunder series to resume on Saturday, source said. https://t.co/jp1A9htlRL

— Jonathan Feigen (@Jonathan_Feigen) August 28, 2020
Meeting between NBA Owners and NBPA members fruitful
There was a meeting scheduled between the NBA team owners and the NBPA members at 4  PM on Thursday.
The meeting being a success had major props to Micheal Jordan, who was empathised with the players and gave them confidence about how he as an owner could initiate change.
He reached out to NBPA President Chris Paul and understood what the players were trying to achieve from the meeting and conveyed the same to the owners.
More key points from the same are:
Sources: In NBA players/owners meeting: Players challenged owners to be proactive, not reactive, to social justice changes; create actions, not simply financial commitments.

And: NBA/NBPA will create a new program to work on player-created initiatives on daily basis.

— Shams Charania (@ShamsCharania) August 27, 2020
---
Share this article