With $4.5 Million Opening Bid, Game-Worn Kobe Bryant Jersey From MVP Season Becomes Most Valuable Mamba Jersey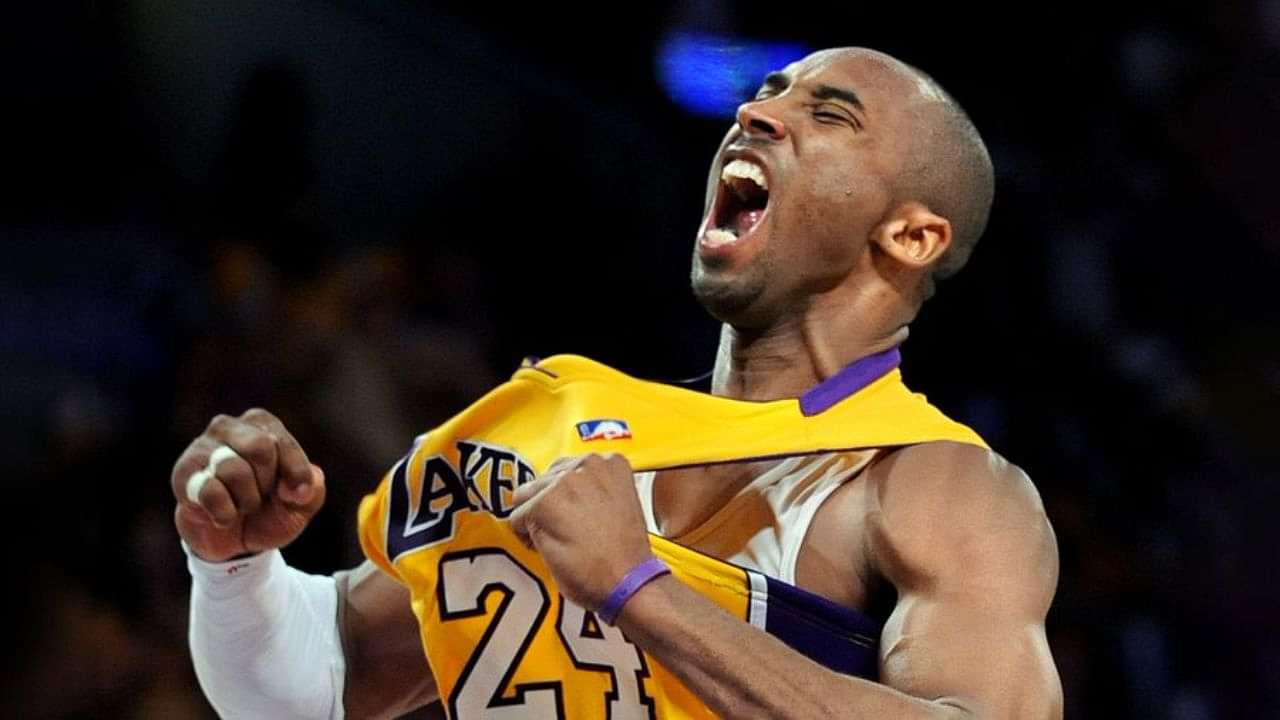 Kobe Bryant was easily one of the best shooting guards in the history of the game. Serving for the Los Angeles Lakers for 20 years, the Black Mamba achieved it all – 5 championships, 2 Finals MVPs, 1 MVP, 2 scoring titles, and a long list of other accolades.
However, Bryant was not only one of the game's greatest players but was also among the most influential athletes of all time. Preaching about the famous 'Mamba Mentality' to all his supporters from around the world, the 6-foot-6 legend was among the most adored NBA players ever.
Also Read: When Kobe Bryant Predicted Shaquille O'Neal's Success with the Miami Heat
Everybody loved Kobe and was willing to purchase his merchandise. Especially after his sad demise, fans would pay exorbitant amounts of money to buy shoes, jerseys, or any other Kobe product.
Kobe Bryant jersey from MVP season receives $4.5 million opening bid
In only a short duration of time since being posted on Sotheby, a Kobe Bryant jersey would end up receiving an opening bid of $4.5 million.
Loading embed tweet https://twitter.com/cnnsport/status/1621131324340715520?ref_src=twsrc%5Etfw
Why is this jersey so valuable? This is the same jersey Bryant wore during his lone MVP season from the 2007-2008 campaign.
Further, this is the same jersey the Hall-Of-Famer wore in the iconic photo after defeating the Denver Nuggets in the 2008 playoffs.
Talking about the jersey and the memorable image, Brahm Wachter, Sotheby's vice president said:
"It's actually crazy pervasive, this image."
"He had so much passion and if you really look around this exhibit, you'll see this image that's associated with him — grabbing his shirt, in kind of elation, and it's become so iconic."
According to the auction house, the jersey can sell for anywhere between $5 million – $7 million.
Kobe's stats from the 2007-2008 season
In the 2007-08 campaign, Bryant went on to record 28.3 points, 6.3 rebounds, and 5.4 assists per game. While it is not the best season of the Mamba's career, stats-wise, he did end up winning his only Most Valuable Player award for it.
With a 57-25 record, the Purple & Gold finished as the #1 Western Conference team. In the postseason, they would go on to defeat the Nuggets, the Jazz, and the Spurs. However, they ultimately lost 4-2 to the Boston Celtics in the NBA Finals.
Also Read: How Kobe Bryant Became the Reason Behind Hilarious Jordan Clarkson Meme
---