"I Knew You Were Gonna Get One": When Kobe Bryant Predicted Shaquille O'Neal's Success with the Miami Heat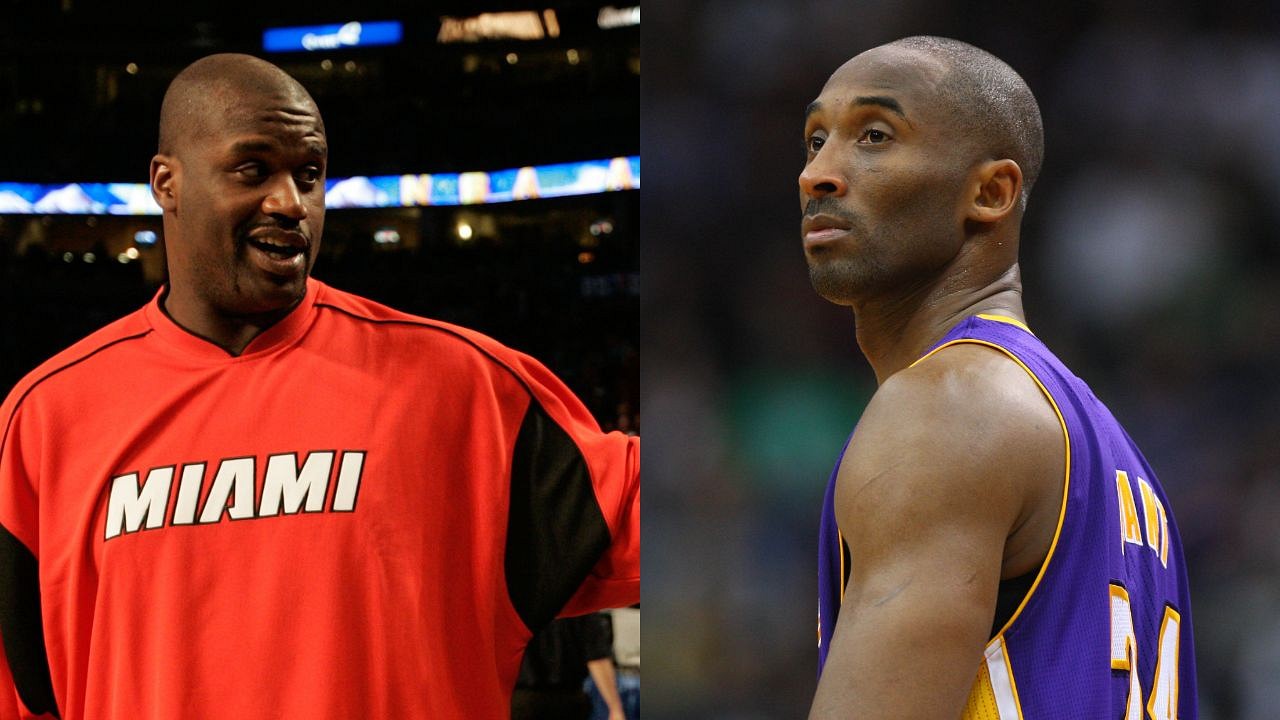 Kobe Bryant is one of the most successful players in NBA history. The man won five NBA Championships and is perhaps the greatest player in Lakers' history.
But, prior to 2009, many doubted Kobe's ability. One, because he hadn't led his team to a title, and two, because the three he had won to that point were mainly attributed to his partnership with Shaquille O'Neal.
As such, the Black Mamba constantly competed with Shaq. So, when the big man finally left LA in 2004, he knew that he would win a championship and he knew that he would have to one-up him.
Also Read: "What's Up?": Shaquille O'Neal Shares What He'd Email Kobe Bryant One Last Time if He Had a Chance
Kobe Bryant was sure Shaq would win one more championship with the Miami Heat
In 2004, the NBA world was rocked when the LA Lakers traded Shaquille O'Neal to the Miami Heat. A decision that was ultimately made to hand the team to Kobe Bryant.
However, the decision was met with much skepticism, as many wondered whether they would find success without each other. Well, Kobe knew two things, Shaq would win a ring in Miami, and he would have to win two or three more.
"Oh, absolutely. Absolutely, and I knew you were gonna get one. I knew you were gonna get one. Because of the energy, you were going into Miami, and D-Wade and everything that was there. I knew you were gonna get that one. So I knew I had to get at least two or three!"
Talk about a bold prediction from the Black Mamba. He certainly got it right though, both Shaq's victory and that he had to outdo Diesel, which he did.
Shaq was distraught upon seeing Kobe win his fifth NBA Championship
Normally, a former teammate would be happy to see his friend succeed. But, that wasn't the case with Shaquille O'Neal. Upon realizing that Kobe Bryant had won his fifth championship, Shaq lost it and almost wrecked his house.
Now that is what you call a rivalry. Granted years later they would patch things up, but the competitiveness between the two men was something else.
Also Read: "Michael Jordan, 55, Your Fault! 61, Your Fault!": When Kobe Bryant Trash Talked Spike Lee After Record Breaking Night at MSG
---
Share this article