"Yo, I'm Killing Michael Jordan": Grant Hill Reflects On 1995 Summer Runs in Los Angeles Where He Outplayed His Airness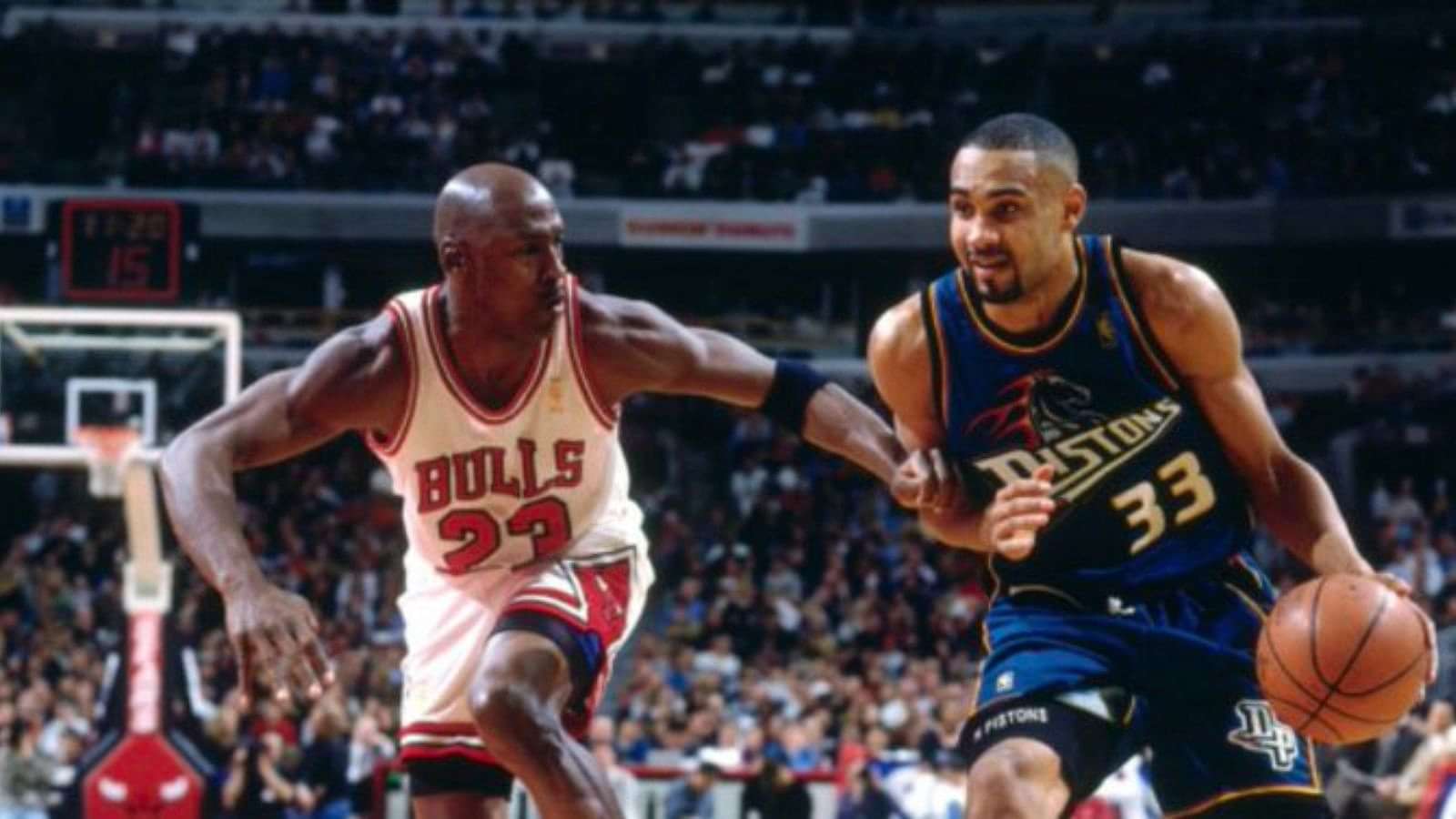 Grant Hill is one of the biggest what-if stories in NBA history. The former Pistons, Magic, and Phoenix Suns player had a successful 19-year run in the NBA. But the touted successor to Michael Jordan could've had so much more.
Even during his college days with Duke under Coach K, Grant Hill had generated a lot of buzz. Many regarded him as the 'next Michael Jordan' during those days.
Hill was an amazing ball-handler for his size who loved playing the point forward role. He combined explosive athleticism with shrewd reading of the game to become an unstoppable offensive force.
Loading embed tweet https://twitter.com/NBATV/status/1276983643076845568?ref_src=twsrc%5Etfw
Also Read – "They were calling me the next Michael Jordan, I thought it was foolish, but I leveraged that": How Grant Hill turned the huge pressure into opportunity in the absence of His Airness
During his best seasons early in his career, Grant Hill even managed to take the sheen off Michael Jordan. He was the highest vote-getter for the All-Star Game 1996, which was MJ's first appearance at the festivities since returning from his spell playing baseball.
However, disaster struck for the first time in 2000 as Hill injured his ankle a week before the playoffs. He tried to play through it, but had to come out of a playoff game against the Miami Heat.
As he signed with Orlando over that summer, Hill never got back the athleticism that made him such a dominant force. However, he was an elite role player for the Suns during the latter half of his career.
Grant Hill recollects memories of playing Michael Jordan in pickup ball
Grant Hill was recently a guest with Quentin Richardson and Darius Miles on the Knuckleheads Podcast. Among the various topics they discussed was one about how beating Michael Jordan in popularity felt like for Hill:
"I'm in LA (during) the summer of '95 after my rookie year. I'm taping Living Single. They built this dome for Mike on the Warner Brothers lot. And I found out that they're playing pickup ball, so I go over there."
"Now that first day – when I tell you I gave him the business, I was killing Mike. I didn't really shoot the ball well, (but) my jumper was hitting, I'm crossing him up. To the point where once I'm done, I got on the phone with my boys and I'm like 'Yo, I'm killing Mike.'"
"Then I came back the next day, oh my! I really should've quit while I was ahead. I don't know if I was really killing him, but that next day? All that footwork in the post, guarding me, not letting me get anywhere. It was a whole different person."
Also Read – "Could not guard a 40 year old Michael Jordan so I went to the locker room": When Grant Hill had the Wizards superstar score 20 on him in the first quarter, leading him to quit the game
How good could Grant Hill have been?
The Duke legend was inducted into the Hall of Fame as a first-ballot selection. This, by itself, shows how much Hill achieved during his time in the game.
However, Hill could legitimately have had a great legacy if he'd never gotten those ankle injuries. The man was the most obvious precursor to one LeBron James and was able to put his stamp on games in every which way.
Loading embed tweet https://twitter.com/georgewrighster/status/979396528451158016?ref_src=twsrc%5Etfw
Hill's physique and his elite first step allowed him to hunt mismatches, get into pick-and-rolls and ruin defenses almost as and when he pleased. If he'd played for 5-6 more years without an injury, there's a good chance he'd have made some playoff noise alongside T-Mac.
---