"Aaron Rodgers, Come in Humble": 7x Pro Bowler Darrelle Revis Has Some Advice For the Star QB in Case He Joins the Jets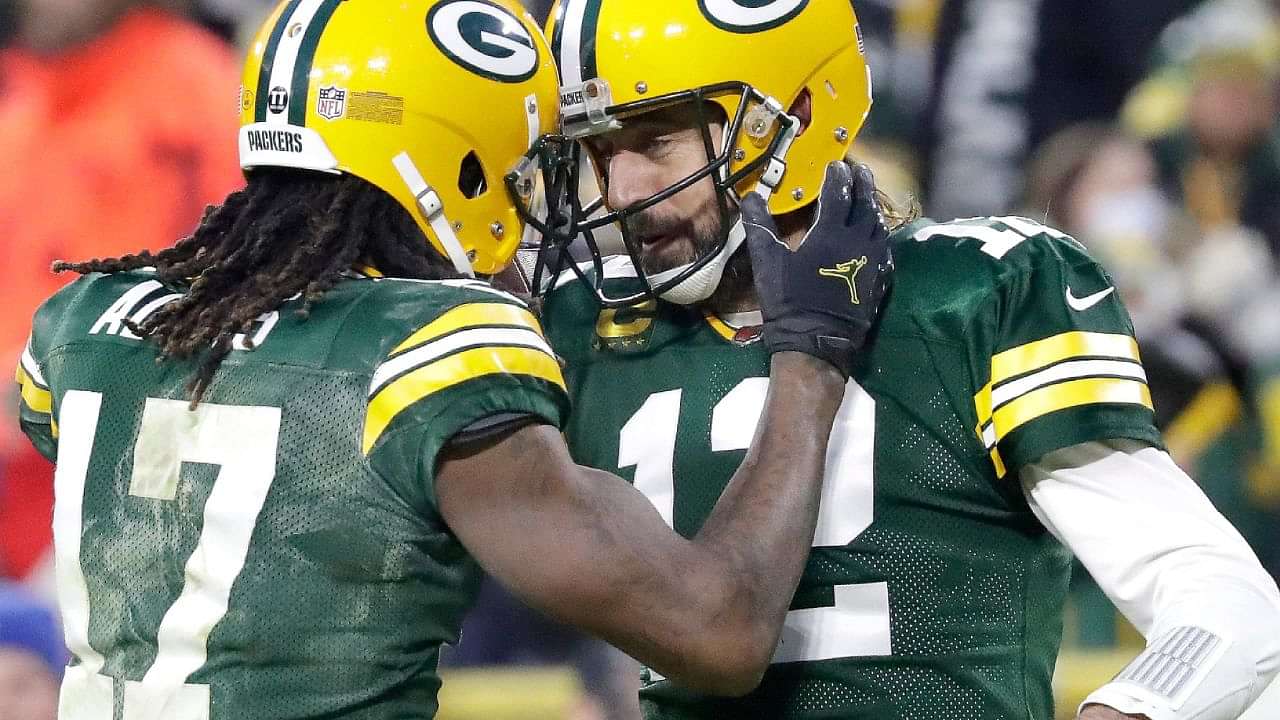 Aaron Rodgers, the king of controversies is back from the darkness retreat and all eyes are now on him. Fans and experts are eagerly waiting for Aaron to make a call about his future in the competition but if you know Aaron even a little bit, you would know that he is going to take his own sweet time before revealing his final move.
Aaron had a rather disappointing 2022 season. Although he was able to redeem himself during the second half of the competition, it wouldn't be wrong to say that he didn't justify the hefty amount he was receiving from the franchise to lead them. As a result, there are speculations that Green Bay will most probably move on form Aaron ahead of the coming season.
Also read: XFL Game Time: How Long Are XFL Games Compared to NFL?
Darrelle Revis wants Aaron Rodgers to embrace New York with a lot of humbleness
There are several teams who are in need of an experienced franchise quarterback and the New York Jets and the Las Vegas Raiders are probably the front runners among them. While Las Vegas seems like a viable option for Aaron as they already have his old pal Davante Adams, the Jets are also expected to go big in order to rope him in.
Talking about Aaron's expected arrival to New York during the coming season, 7x Pro Bowler and former Jets Cornerback Darrelle Revis had a few things to say during an interaction with TMZ. 
"I would tell Aaron to come in humble, I would tell him to come in and embrace the city the best as you can," Darrelle claimed, adding that the QB sure has the ability to weather the storm for the Jets and guide them to important victories. Revis went on to add that under Aaron, the Jets have the potential to emerge as Super Bowl contenders.
Revis suggested that the kind of weapons Rodgers would have in his kitty if he joins the Jets, do make up for an incredible offensive and defensive combination which in turn, can prove lethal.
Trading for Aaron Rodgers might be too big of a risk for the Jets
Aaron Rodgers is known for not holding back when it comes to expressing exactly what he thinks about any particular subject. So roping him in can prove to be risky for any NFL franchise. However, if we go by the "any publicity is good publicity" jargon, Aaron's presence might help the team reach a larger audience.
The Jets had an absolute rollercoaster of a season filled with high octane drama surrounding their star quarterback Zach Wilson. In case they get Rodgers, the dose of off-field drama might increase. Moreover, the man who got the highest salary for the 2022 NFL season will not come in cheap.
The Jets might have to run the cash wells dry in an attempt to quench Rodgers' thirst. However, we can't deny that the Jets possess a fantastic defense and if they get Aaron, they will end up getting a reliable Super Bowl champion QB who can do astonishing things on the field.
Also Read: "Michael Jordan Used to Make Things Up To Be Motivated": Aaron Rodgers Draws Interesting Comparison Between the NBA Legend & Mr. Irrelevant Brock Purdy
---