Big Ten Football Schedule 2020: When does Big 10 Football start?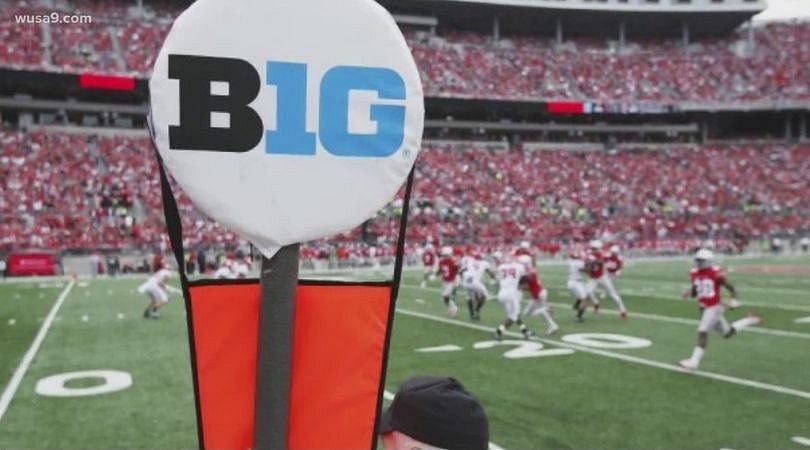 Big Ten Football Schedule 2020: Big Ten football is returning to our screens on October 24th. Amidst the pandemic, college football fans are now curious to see how this will be played out.
What is the Big Ten conference?
The Big Ten football conference is one of the oldest collegiate divisions in U.S. history. It was formed in 1896 by the Universities of Chicago, Illinois, and Michigan. The Universities of Minnesota, Wisconsin, and Purdue were present as well. So were the Northwestern universities.
There were several changes throughout the conference, including the addition of colleges such as Michigan State in 1949.  Penn State joined in 1990, and the University of Nebraska joined in 2011.
The conference had 14 schools in 2014 with the University of Maryland and Rutgers included as well.
So it's coming back?
According to CBS Sports and other media, the Big Ten is making a comeback this year on October 24th.
BREAKING 🚨: Big Ten football to return the weekend of October 24th.

The conference will play an 8-game schedule in 8 weeks.@DennisDoddCBS with the latest 👇 pic.twitter.com/i0Tzmzfzci

— CBS Sports HQ (@CBSSportsHQ) September 16, 2020
Each team is going to play 8 games in 8 weeks, leaving no room before the championship on December 19th. There will also be an extra cross-division game for each school on that date as well. Seeded teams in each team will be facing off.
Although college fans are stoked to hear this news, it is expected to have no live attendance for the season as of now.
Wisconsin athletic director Barry Alvarez stated that the schedule will be released later this week.
Responses to this news
Many responses were positive. Because of the coronavirus pandemic, many people are excited to see sports having a comeback with the NFL and NBA going on right now. It is even better if college sports make a debut as well.
Michigan State head coach Jim Harbaugh said in a statement on Wednesday that this was "great news today".
The statement is as follows:
"Great news today. Over the past month, I could sense the anticipation from our players and coaches, and I'm thrilled on their behalf that they will have a chance to play a 2020 season. Stay positive. Test negative. Let's play football."
President Donald Trump was also enthusiastic about the return of Big Ten games as well.
Great News: BIG TEN FOOTBALL IS BACK. All teams to participate. Thank you to the players, coaches, parents, and all school representatives. Have a FANTASTIC SEASON! It is my great honor to have helped!!!

— Donald J. Trump (@realDonaldTrump) September 16, 2020
Coronavirus testing procedures
While many are excited that Big Ten is returning, there are precautions that were set by the conference.
Student-athletes that are positive for the coronavirus through the point of contact need a polymerase chain reaction test to confirm this. Each team will assign a chief inspection officer that reports testing of the virus to the league. This is so that they can make decisions about practice and competition based on the findings.
Football players who test positive for the virus have an incubation period of 21 days before returning to competition. They will undergo "comprehensive cardiac testing" during that period of time. This is to ensure that no inflammation of the heart muscle is present, which is usually caused by COVID-19 type viruses.
---