Geno Smith Injury Update: Pete Carroll Makes Concerning Update On QB Before Thanksgiving Matchup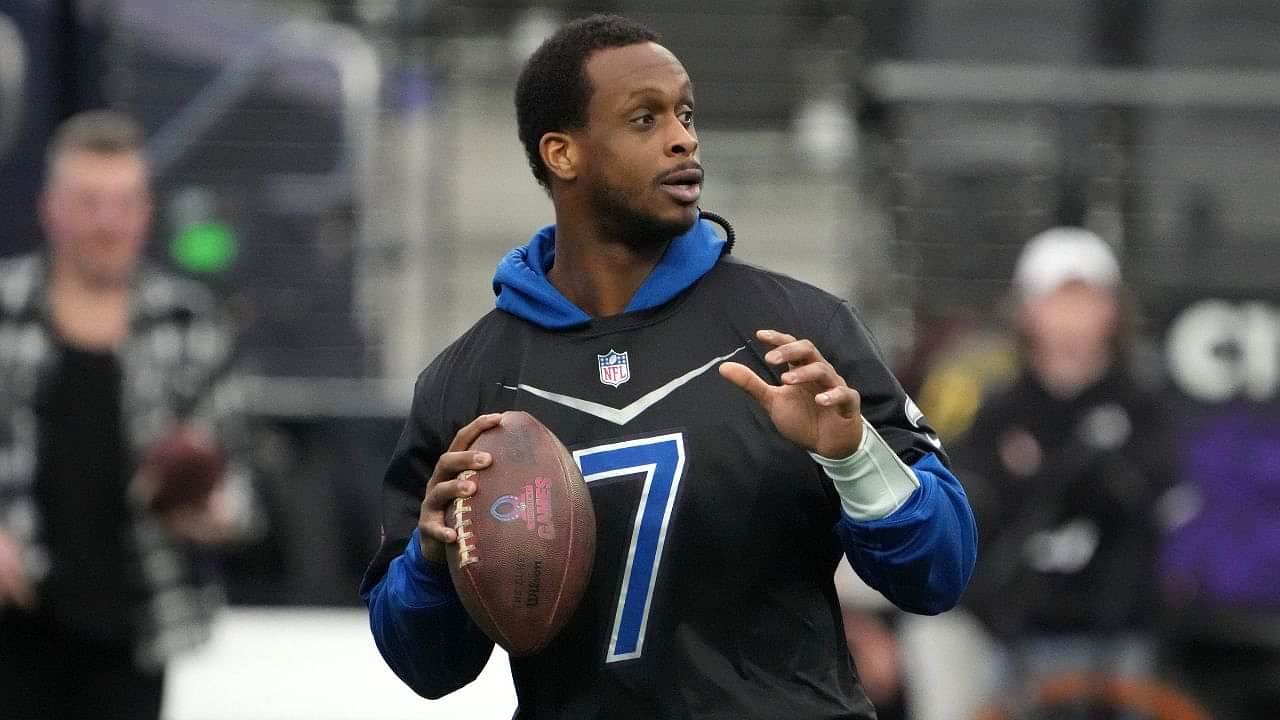 The Seattle Seahawks concluded with a loss against the Los Angeles Rams in a twist that came unexpectedly. Geno Smith, the Seahawks quarterback at the center of the story made a return to the field to save the Seahawks in their last quarter. However, the 17-16 win by Los Angeles was followed by a prognosis which pointed towards another exit for Smith.
Geno Smith returned from an elbow injury in his right arm to make amends for the Seahawks in the fourth quarter. However, as the Rams scored a close upset, HC Pete Carroll delivered an update on Smith's bruised triceps.
The swollen right arm of Geno Smith has raised concerns among fans and followers in a season laden with injuries all around. Recently, the case of Joe Burrow's swollen hand forced the NFL to launch an investigation. With another quarterback facing elbow issues, it is obvious that the league's situation is worrisome.
Loading embed tweet https://twitter.com/bcondotta/status/1726404404058952021?ref_src=twsrc%5Etfw
In his presser after the game, Carroll informed the reporters that Smith might not be able to appear in Week 12 due to his injury. Moreover, the team is set to face the NFC West crushers, San Francisco 49ers, on Nov. 24 for the Thanksgiving matchup.
Pete Carroll Gives a Concerning Update on the Injury of Geno Smith
Pete Carroll stated that Smith was hit in the tendon below the right tricep or elbow. Consequently, he suffered a contusion at the moment but managed to contain any further damages. While answering a question on his appearance in the matchup against the 49ers, Carroll per the Seattle Times added, "I would think so," without sounding certain of the situation.
The injury came with Aaron Donald's third-quarter gameplay. This forced the Seattle QB to rush to the sidelines in an attempt to loosen his arm. He was also seen wearing an arm wrap before making it back into the field to save his team from a loss.
Loading embed tweet https://twitter.com/bcondotta/status/1726655366350680561?ref_src=twsrc%5Etfw
Drew Lock meanwhile held the fort for the Seahawks but in vain. However, the return of Geno Smith to the field did not bear the desired fruits as well. The Seattle Seahawks have fallen to second place in the conference after their loss to the Los Angeles Rams. Their next matchup is an opportunity for redemption as the 49ers are ruling with one extra win.
---