Joy Behar, Who Once Made Homophobic Comments Against Carl Nassib, Now Lashes Out at 'Heterosexual' Men After Damar Hamlin's Injury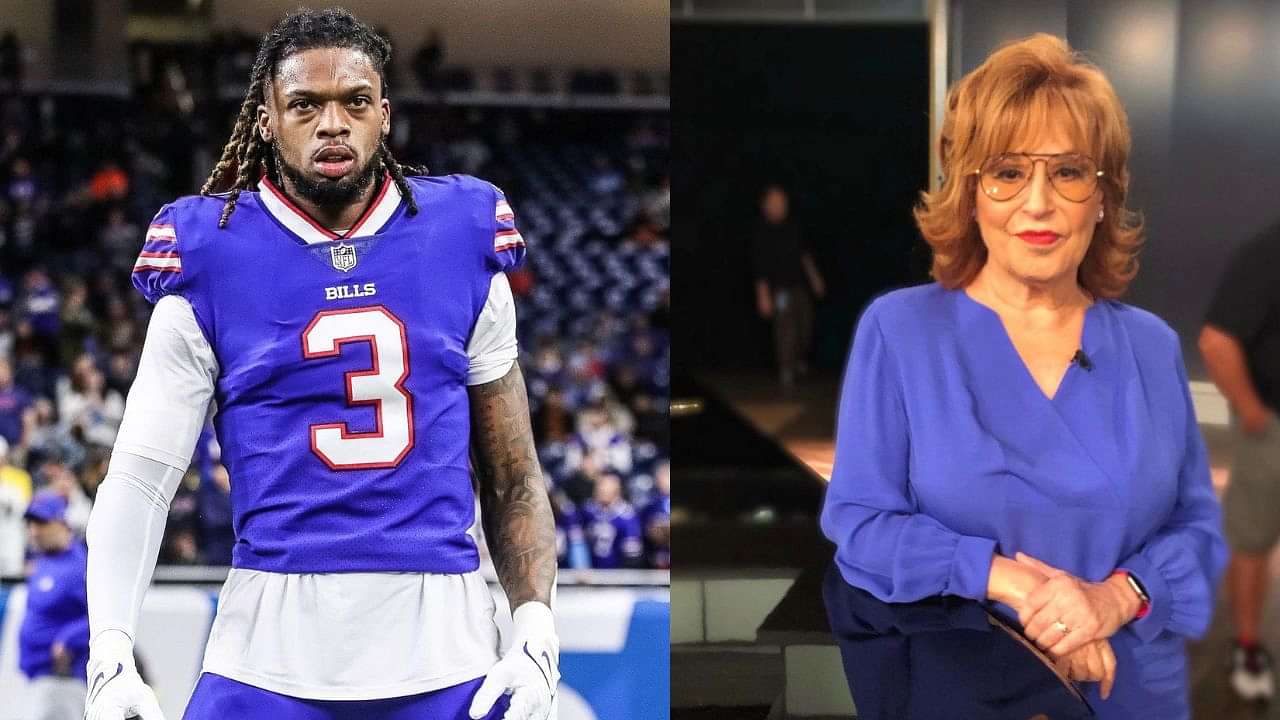 Damar Hamlin's injury has really got the world talking about the safety of footballers. For the unversed, the star Bills safety collapsed on the field during this week's MNF clash.
After his attempted tackle on Tee Higgins, Damar fell on the ground but then stood up quickly. However, he looked disoriented and then suddenly collapsed leaving the whole world shell shocked.
Although he has shown slight improvement, Damar's condition still remains critical while he receives treatment at the UC medical facility.
Talking about Damar's injury, 'The View' co-host Joy Behar recently made a few really explosive comments. She lashed out at heterosexual and conservative men for liking football.
Also Read: Shannon Sharpe Abandons Co-Host Skip Bayless on Sets of 'Undisputed' in The Aftermath of "Insensitive Damar Hamlin" Tweet
Joy Behar lashes out at conservatives for supporting Football
"45% of Americans think that tackle football is appropriate. Heterosexual men voted the most support for kids doing football. And conservatives were more likely to support youth tackle football. Just saying," Joy stated.
She went on to claim that people should focus more on Golf or Tennis instead as they are much safer. Other panelists on the show also gave their opinions about the safety of footballers which eventually ended in the admission that football is not going anywhere as it is a major part of the American culture.
Loading embed tweet https://twitter.com/NEWSMAX/status/1610808637278285826?ref_src=twsrc%5Etfw
As it turns out, this isn't the first time when Behar has touched upon sexuality while talking about American Football. While this time she lashed out at heterosexual men, back in 2021, she was blasted for making homophobic comments against NFL's first openly gay active player, Carl Nassib.
"After they said penetration in the end zone, they lost me," Behar had said during an episode of 'The View' for which she was brutally trolled. Later, Joy issued an apology for her comments in typical Behar style.
"I just long for the days when you can just be gay in the world and it doesn't become a big deal. By the way, that inappropriate joke I made for daytime television, scratch it. Make believe I never said it," she had stated.
As far as Damar is concerned, the world is praying for his well-being and we hope that he recovers completely in super quick time.
Also Read: What Will Happen to Bills vs Bengals Game After Damar Hamlin's Injury? Pat McAfee Explains
---