What Will Happen to Bills vs Bengals Game After Damar Hamlin's Injury? Pat McAfee Explains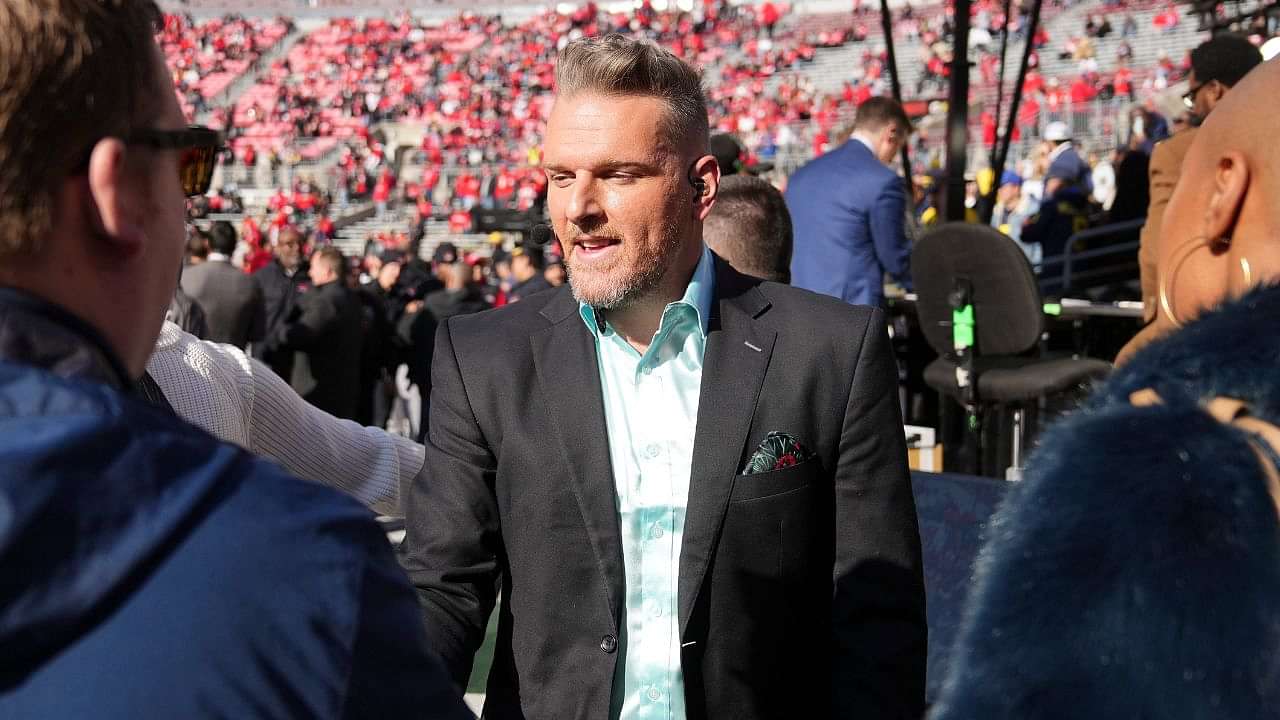 There are two questions on every NFL fan's mind. Firstly, when will we hear some good news about Buffalo Bills' safety Damar Hamlin? Secondly, what will happen to the now-postponed Bills game against the Cincinnati Bengals? With the regular season ending in just a week, fans and analysts alike sit wondering how the NFL will handle this crucial fixture. Pat McAfee might have figured out an idea, though.
On 'The Pat McAfee Show', he goes on to talk about the various responsibilities the NFL has had during the scary situation that unfolded on Monday night. Explaining why the NFL might have delayed announcing the postponement, he says, "I don't think the locker rooms thought they were going to play ever again. So publicly there was like, 'cancel the game', and I felt the same exact way."
"But if we kind of look back, I don't think the NFL, at any point, was thinking about what we have to tell everybody else. We got to figure out what we got to tell the teams that are involved in this. Now they're talking about what the next steps are, how it's going to work out. There was a lot to sort through in real-time. All the while, one of our guys might have just passed away," he adds.
Also Read: "Ridiculous & Insensitive": NFL Finally Breaks Silence on 'Allegedly' Giving Teams 5 Minutes to Warm Up Post Damar Hamlin's Collapse
Pat McAfee and Ian Rapoport talk about a possible ending to Bills-Bengals game
Hamlin's injury is a tragic occurrence, no doubt. Every NFL fan right now is undoubtedly praying for his swift recovery and a swift return to the field. However, one cannot ignore the elephant in the room, and that is the Bills vs Bengals game. If it were just another game in the middle of the season, then no one would have any qualms about terminating the game.
However, the situation is very different. It's the last week of the regular season, and this game could have serious implications for the AFC playoff rounds. In such a scenario, it becomes an important aspect for the NFL to address. Ian Rapoport, the national insider for the NFL Network, talks about one such possible outcome on the show.
"I'm just saying, logistically, for any makeup game situation, it's a Monday night, week 18, is this weekend," Rapoport explains. "Logistically, the only way they could maybe do it would be like a Wednesday. And I don't know that if the players would do it. I don't know if the team would do it, I don't know if the league would do it."
"There's so much that we don't know. And if there was, let's say, they said 'we're not going to play it', I believe it would be not a tie, but like a void, and that would have ramifications," he adds.
McAfee chimes in with a theory of his own, saying, "I think all hinges upon Hamlin's health and hopefully, we'll hear something. Hopefully, he'll be okay… There was people suggesting that maybe they'll cancel the Pro Bowl, push a week back, have that game. Then you go championship game in the Super Bowl."
McAfee goes on to say that the players might not be ready for a physically grueling week. Especially after the traumatic experience they've had on the field. With the playoffs fast approaching, the NFL will have to make a stand very soon. Will they void the game? Or will the Bills have to trudge onto the field to finish what they started?
Also Read: "King of Practical Jokes" Peyton Manning Once Got a Taste of His Own Medicine Upon Discovering His 'Saran Wrapped' Car After Practice
---