NFL Playoff Picture: Standings And Clinching Scenarios In Week 15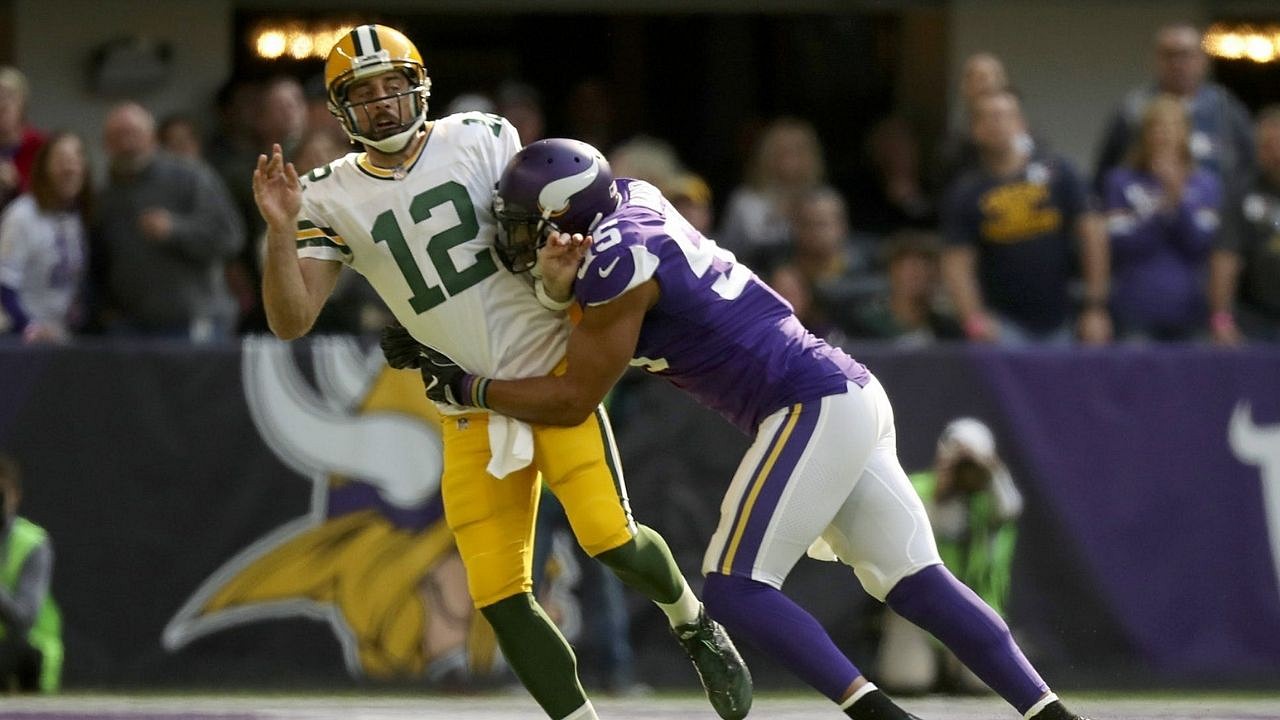 The NFL Playoff Picture is heading into the stretch run as we approach Week 15. A couple of Saturday games have set the stage for what is to come on Sunday.
Here is the current NFL Playoff Picture:
Three weeks left to grab a spot.

Is your team in the playoff picture? (by @CastrolUSA) pic.twitter.com/XFxnkCB8Pm

— NFL (@NFL) December 17, 2020
As of right now this is how the playoff picture looks (taking into account the Saturday Games). We can now look at how some other teams are in prime position to clinch their spot in the playoffs in the Sunday slot.
Also read: Justin Herbert is about to break the rookie passing TD record for a season
NFL Playoff Picture:
1. Tennessee Titans: 9-4
The Titans have one key scenario by which they can guarantee a playoff berth. A win outright would clinch the playoffs for them as the Raiders lost to the Chargers.
Additionally, there are other scenarios which involve the Ravens or the Dolphins losing but they do not need to look at those scenarios now since Las Vegas lost anyway. Win and you're in for the Titans here.
#Titans playoff scenarios. @R1ckterScale reports if they win out, including playoffs, they will earn franchise's first ever super bowl as well. pic.twitter.com/Y1K9mRVfvO

— Justin Beasley (@JBeasleyWSMV) December 16, 2020
The Titans matchup against the Lions in Week 15 and should be favorites to win.
2. Los Angeles Rams: 9-4
For the Rams, the formula is simple. A win or tie against the overmatched Jets will push them into the playoffs for sure.
Also, if the Bears and Vikings game ends in a tie, then the Rams will earn a playoff spot as well.
The #RAMS can clinch a playoff berth with:

1. LAR win/tie
2. CHI @ MIN tie pic.twitter.com/LAnZ2bxagx

— NFL 32 (@NFL32__) December 16, 2020
Also read: Las Vegas Raiders Were 6-3 and Had the Easiest Remaining Schedule, Will Now Likely Miss the Playoffs
3. Seattle Seahawks: 9-4
The Seahawks have pretty much the same clinching scenario as the Rams. A win or a tie against Washington or a Bears-Vikings tie outright will guarantee the playoffs for them.
Seattle currently stands second place in the NFC West and a win and a Rams loss would push them back to number one.
The #SEAHAWKS can clinch a playoff berth with:

1. SEA win/tie OR
2. CHI @ MIN tie pic.twitter.com/NQsbpBXuCI

— NFL 32 (@NFL32__) December 16, 2020
4. Tampa Bay Buccaneers: 8-5
Brady and Co. also have a shot to make the playoffs in Week 15. And well what do you know, they have nearly the same scenario as the Rams and Seahawks.
If they beat Atlanta (no ties) or if the Bears and Vikings tie, the Bucs will make their first postseason appearance since the 2007 season.
The #BUCCANEERS can clinch a playoff berth with:

TB win + CHI @ MIN tie pic.twitter.com/OLuDRSMSxo

— NFL 32 (@NFL32__) December 16, 2020
Also read: Joe Montana would rank almost last in 2020 NFL quarterback stats
---