"Patrick Mahomes Can Make Throws With One Leg": NFL Analyst Mike Florio Reckons The Chiefs QB Can Outdo Science, But Isn't Confident About His Efficacy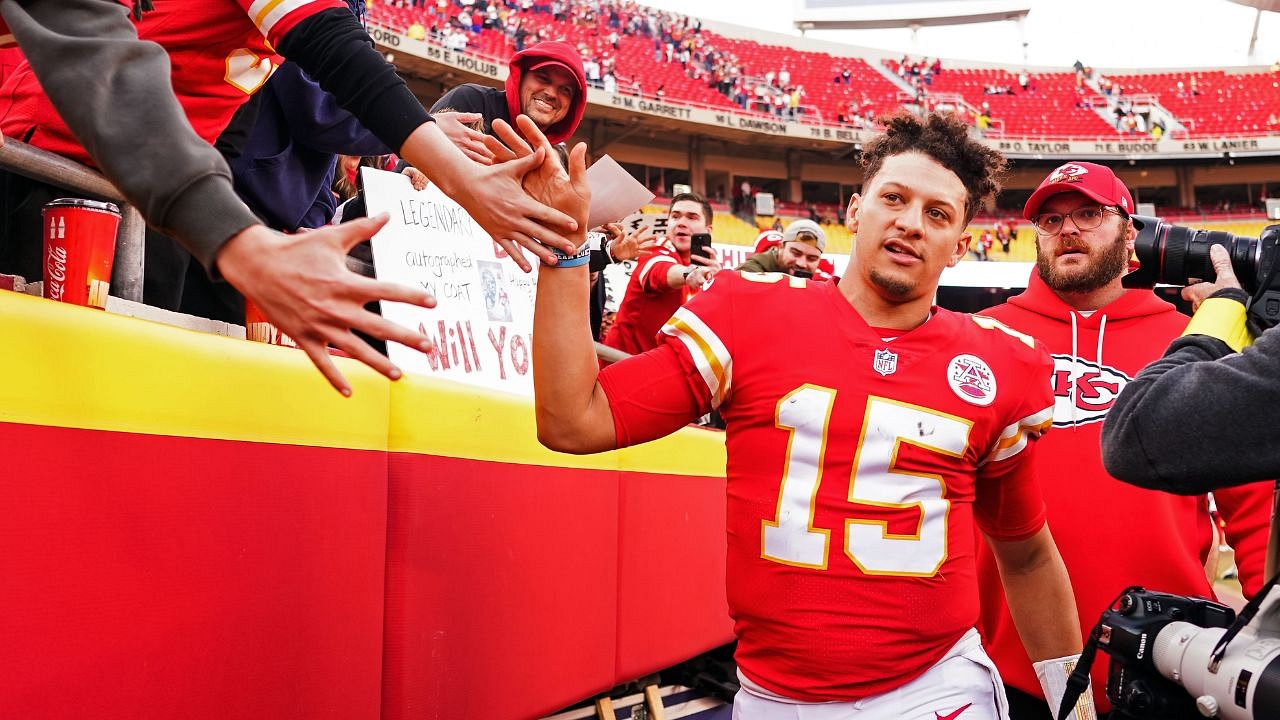 If someone says that Patrick Mahomes has all the attributes to become one of the biggest names in the history of the league, not a lot of people will opine against it. The Kansas City QB is a living manifestation of word 'consistency' and as most of the NFL fans had expected, he is continuing to do what he does best this season as well.
The Chiefs have well and truly played like Super Bowl contenders right from the very first game and a lot of credit for it has to go to Mahomes. Even after winning games with ease, most of the times during postgame press interactions, Mahomes repeated that he wants to work on his mistakes and get better.
This is the attitude which actually makes him a little different than other QBs in the competition. Even in the divisional round playoff game against the spirited Jacksonville Jaguars, Mahomes churned out incredible numbers, however, he also ended up sustaining an ankle injury which has really raised the anxiety level of Chiefs fans.
Also Read: Joe Burrow's Net Worth : How Much Has the Bengals Quarterback Earned While Playing in NFL?
Patrick Mahomes will most probably play against the Bengals
The good news is, most probably, Mahomes will play against the Bengals in the Conference Championship clash. Giving an update on his injury, coach Andy Reid recently claimed that "Mahomes has worked hard on his treatment and is doing OK."
Reid also added that Patrick has mentioned that he is going to play which shows the kind of mindset he has. However, Andy also stated that he will assess all factors carefully before getting him back for practice.
Reacting on coach Reid's comments, renowned NFL analyst Mike Florio has claimed that he is 100% sure that Patrick will play despite all odds against Burrow's Bengals.
"On Pro Football Talk," Florio claimed that Burrow can even make match-winning throws with one leg, or no legs, so him missing the game is not a possibility. However, he did stress on the fact that he is doubtful about how effective Mahomes will be during the game.
Florio claimed that now when he isn't completely fit, Mahomes would have to figure out new ways of outdoing the opposition, otherwise, the Chiefs might find themselves in a spot of bother. It will be interesting to see who prevails in the Mahomes vs Burrow clash.
Also Read: $450 Million QB Patrick Mahomes' Insane Car Collection is Full of High-End Italian Behemoths
---