Patrick Mahomes throws his 2nd interception of the season, gets frustrated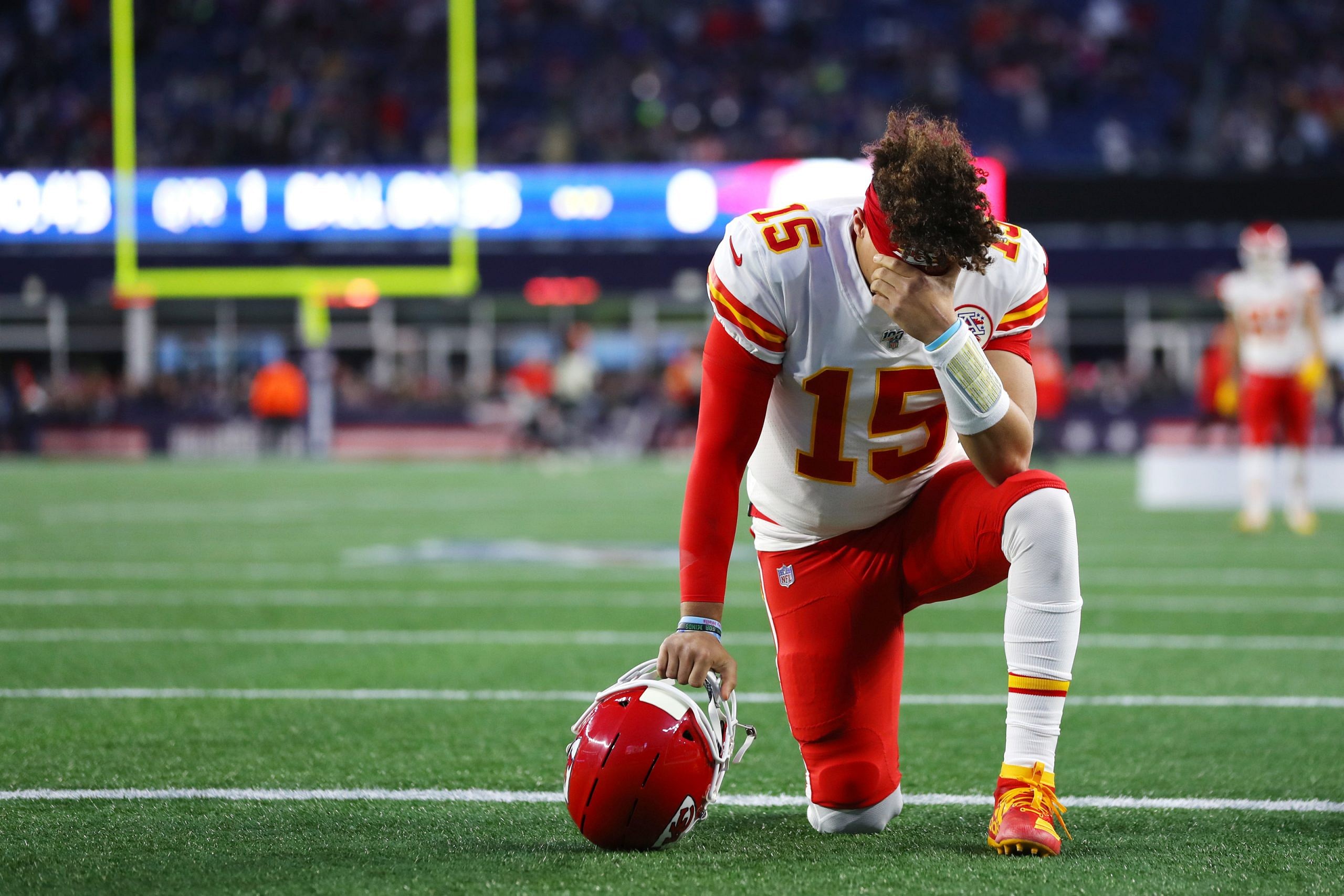 Patrick Mahomes throws his just second interception of the season, and gets angry because of miscommunication. 
Patrick Mahomes has the best touchdown:interception ratio in the league. He has 25 touchdown passes, with just 1 interception thrown. However, late in the second quarter, he got picked off by Travyon Mullens 
Thing of beauty.@MullenIsland1 keeps points off the board and the lead at half.#KCvsLV | NBC pic.twitter.com/beU1XeYwUI

— Las Vegas Raiders (@Raiders) November 23, 2020
Patrick Mahomes frustrated after the interception
As seen in the video, Mahomes was clearly angry after the pick. He expected receiver Demarcus Robinson to make an adjustment.
There was clearly a miscommunication between the 2 players. Mahomes has also struggled passing the ball. He has completed 14/21 of his passes which is lower than usual.
Can the Raiders offense hold of the Chiefs
The Chiefs have lost to only 1 team this season: the Raiders. Derek Carr has looked good so far. He has an 81% completion rate and 1 touchdown.
Running back Joshua Jacobs is also averaging a decent 4.5 yards per carry, but will be looking for more in the second half of the game.
Both team's defense seems to be struggling
Neither of the defenses seem to have an answer. Aside from Mahome's interception, the Chiefs were rolling over the Raiders' defense. Rookie running back Clyde Edwards-Helaire has already reached almost 50 rushing yards.
The Raiders offense seems to be the most dangerous in the game. Derek Carr is having no trouble passing the ball. The Chiefs have yet to force a turnover, and they don't have a sack either.
Also read: Greg Olsen injury update: Veteran says injury won't be his "final moment" in the NFL
---