Upon Teaming up With Charles Barkley, Peyton Manning Challenges Shaquille O'Neal & Sean Payton to a Game of Golf in Denver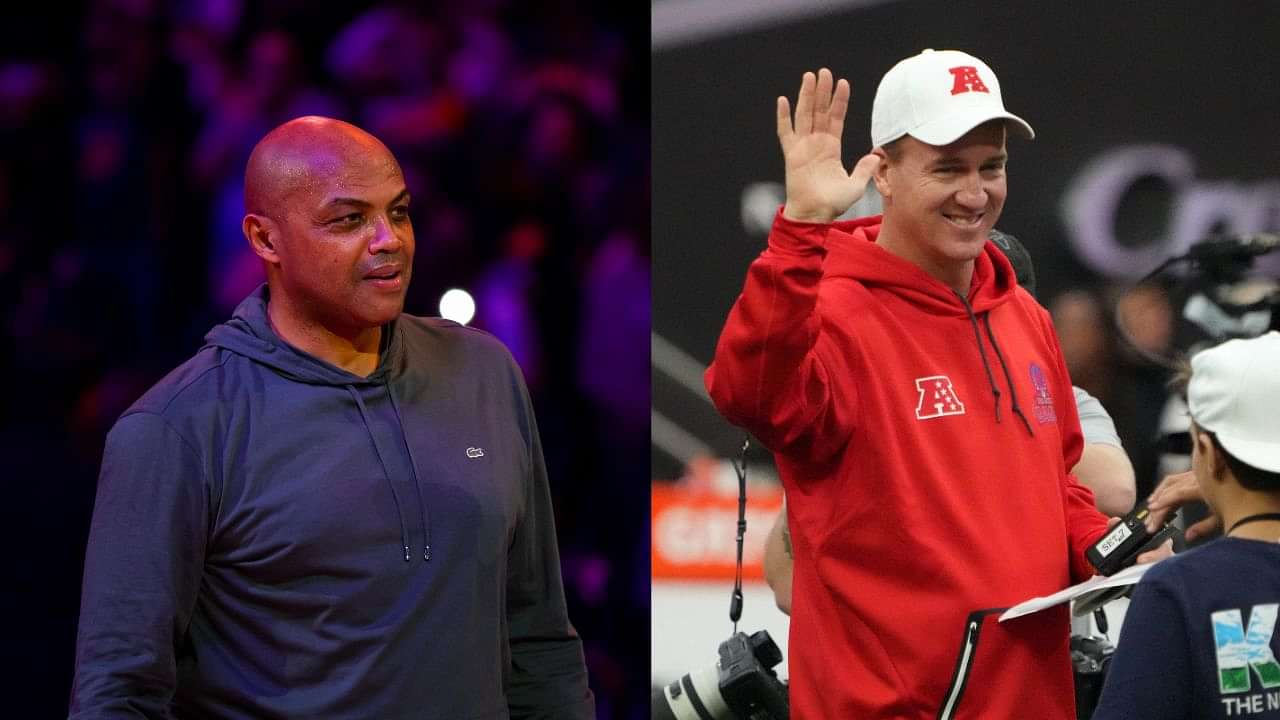 Things are heating up in the basketball world, and Peyton Manning can't wait to welcome the NBA stars to his city, as they gear up to fight for the championship title. While the entire country is busy enjoying the NBA fever, the veteran is planning to conduct a high-octane Golf game. He wants to team up with Charles Barkley and take on Sean Payton and Shaquille O'Neal on the Golf course. As it turns out, it was Chuck who made the request for a game to which, the former quarterback responded positively.
Loading embed tweet https://twitter.com/NBAonTNT/status/1659765595292987392?ref_src=twsrc%5Etfw
Manning eyes to play 18 holes with Chuck while teaming up against Sean Payton and Shaq for a fun game. Amidst all the hullaballoo and pressure of the title contest, the Golf game would definitely be a nice way to hype up the upcoming finale even more.
Manning & Barkley to take on Shaq & Payton on the Golf course?
It's an iconic moment for the Denver fans who will get to cheer for their home team in the NBA finals for the first time ever in history. After securing a thumping win in the western conference, the Nuggets are through to final stage. Amidst all this, Barkley has pitched the idea of having a Golf game in Denver. Last Friday, he asked Manning and others to set up the arena on live Television and create the hype before a nail-biting match-up.
"They're going to win the championship in my opinion," Barkley said, predicting the final contenders for 2023. "I can't wait to get to the Finals because they got some good golf courses out there in Denver. Hey Peyton Manning, I'm calling you. And Sean Payton." he added, via athlonsports.com.
Loading embed tweet https://twitter.com/NBAonTNT/status/1659765595292987392?ref_src=twsrc%5Etfw
In a couple of hours, the Hall of Famer responded with a cheerful post on his Instagram handle. "Hit me up, Charles! We are ready for you in Denver! You & me vs @shaq & Sean Payton? Congrats @nuggets," Manning wrote. The former quarterback recorded a handicap of 6.4 a couple of years ago. He has improved ever since and happens to be a strong player in this arena. So look out Shaq and Payton!
NFL vs NBA golf face-off this fall
Just like every year, Golf exhibition game, The Match, is scheduled this year at the Wynn Las Vegas Resort. Chiefs quarterback Patrick Mahomes and superstar Tight End Travis Kelce will team up against NBA phenoms Steph Curry and Klay Thompson on June 29.
Every year, it is usually a hybrid team, but this time it is going to be a lot more fun. Since it is a war between two sporting fraternities. The preparations have already begun, with Mahomes and Kelce practicing for the face-off. It will be interesting to see who takes the final shot. Readers can stay tuned for regular updates.
---