Tom Brady's Rumored Girlfriend Veronika Rajek Unleashes Her Inner 'Rebel' Sporting Shiny Bikini in Latest Viral Video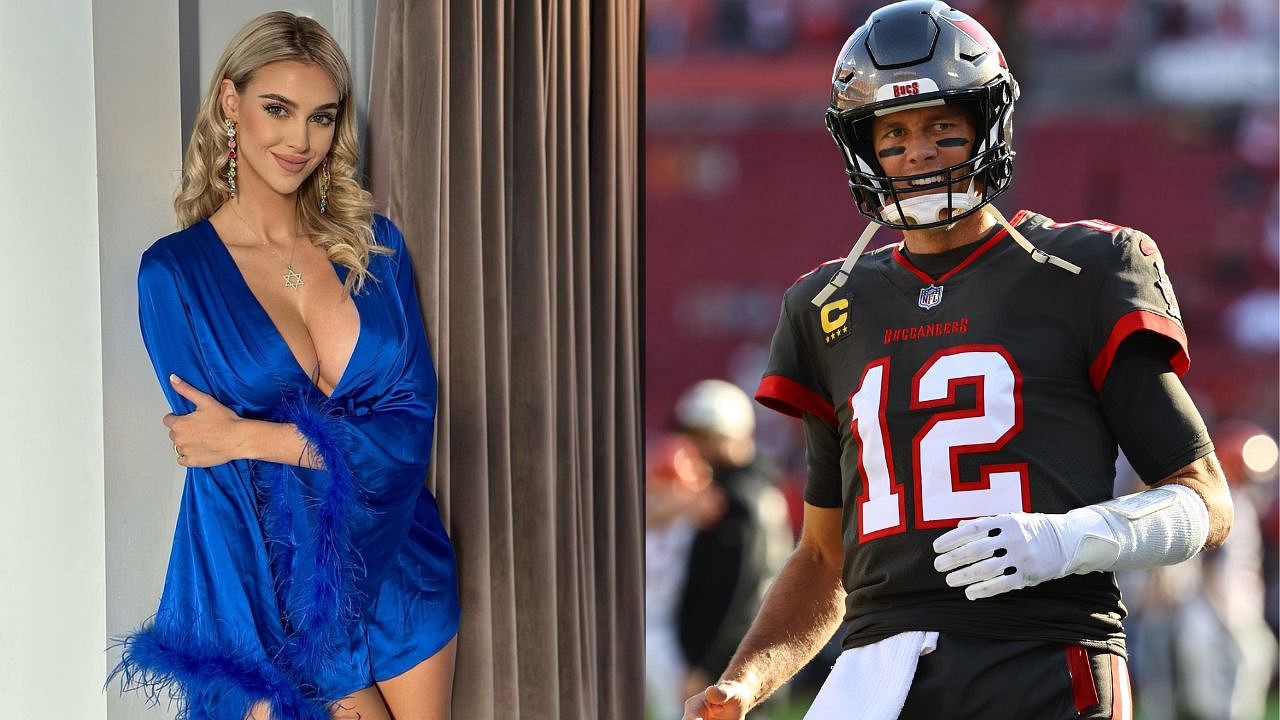 Slovakian bombshell Veronika Rajek has quickly gained a massive following on Instagram. Known for not holding back when it comes to expressing exactly how beautiful she thinks she is, Rajek's social media accounts blew up after she posted a few pictures in TB12 jersey last year.
Upon witnessing Tom Brady's heroics in December 2022's Saints vs Buccaneers game, veronika took to Instagram to share a lengthy post about how much she admires the GOAT quarterback. That one post was enough to spark crazy dating rumors.
 

View this post on Instagram

 
As expected, Brady lovers ended up hijacking Veronika's Instagram and as a result, the gorgeous model ended up becoming a massive entity in the NFL world.
Veronika Rajek sizzles in latest Instagram reel
While the last few months have been crazy good for Rajek on social media, she used to break the internet with her racy posts before that as well. However, reportedly, her accounts were taken down repeatedly as many thought she was "too beautiful to be real." 
Although the possibility of something like that happening again is minuscule, Veronika's fans are getting a little anxious as in her latest sizzling video, she is actually looking way too gorgeous to be real. The Slovakian star recently showed a few moves in latest Insta reel wearing shiny bikini and fans went absolutely crazy.
 

View this post on Instagram

 
"I was told to get dressed up, but the modern fashion gives us choice to rebel. Deal with it or get lost," Rajek captioned the reel. "Stunning, Queen, This is why Brady retired, Gorgeous," are some of the top comments on the now viral reel which has amassed over 100k likes in just a few hours.
Brady-Rajek union seems highly unlikely
While Veronika kept on dropping hints for a long time, suggesting that she might be interested in dating the GOAT, officially, neither of the stars ever said anything about dating each other. Moreover, it was reported quite a while ago that Rajek is already married.
However, there is very little information available online about Veronika's husband. Moreover, while the Slovakian model is very active on Instagram, she has never posted anything with her husband. This gives hope to Brady fans who still opine that these two stars will date each other some day.
---
Share this article