"Not the end of the world for Andy Murray" – Roger Federer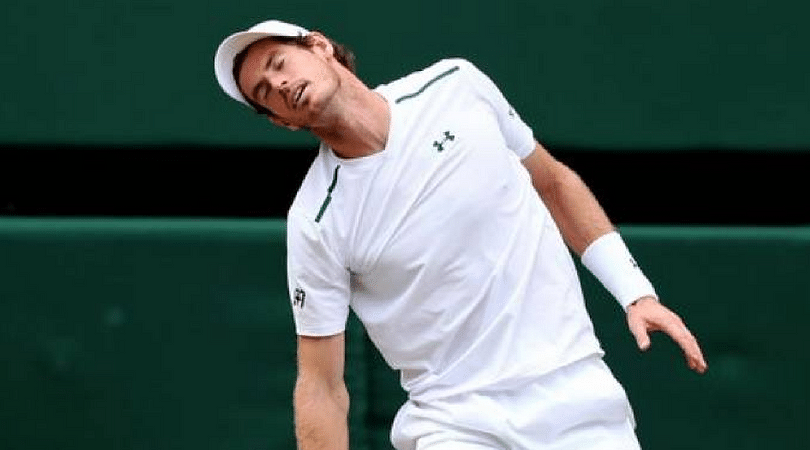 Andy Murray withdrew from Wimbledon yesterday due to hip injury.
The British tennis star announced his withdrawal from Wimbledon Championships yesterday, as he recovers from hip injury. Murray made his comeback to professional tennis last month at the Queen's Club.
"It is with a heavy heart that I'm announcing that I'll be withdrawing from Wimbledon this year," Murray stated on his Facebook post, where he announced his decision to withdraw.
"I've made significant progress in practice and matches over the last ten days, but after lengthy discussions with my team, we've decided that playing best of five set matches might be a bit too soon in the recovery process," Murray wrote.
Roger Federer, who will be looking to defend his Wimbledon title, said that Andy Murray has taken the right decision. It must be a tough decision but one he's taking for his career, and his life as well," said the eight-time Wimbledon champion Federer.
"I think it's probably a wise decision. He would give everything to play here and that's why it hurts," Federer added.
Here is the video of his interview:
Roger Federer also believes that it would be foolish to write Andy Murray off as a major force in tennis. "If you're just not feeling it in the morning to walk out there and play best-of-five a few times in a row, what's the point? You're only going to have a setback and then everybody's even more unhappy," said the defending champion.
Roger Federer will begin his bid to defend his Wimbledon title today, as he takes on Dusan Lajovic in the first round.
"I'm sad that he's not playing Wimbledon. It's a big loss. He's one of the big guys here," The Swiss star said about Murray.
"It's not the end of the world and we all hope he's going to come back stronger and win some epic battles on centre court again," Federer added.
---
Share this article