Novak Djokovic : Back to winning ways?
It is always a jaw dropping, nail biting and intense sequence of dwindling thumbs; when current World No 1 (8 weeks as No 1) faces former World No 1 (200 weeks as No 1). It's enthralling enough to watch the game intently without a flicker of your eyes.  Such was the final at Doha.(Novak Djokovic : Back to winning ways?)
The New Year couldn't have kicked start better than this. It's a treat to watch Djokovic and Murray playing each other. Looking back at the past couple months, Murray has been playing exceptionally good Tennis while Djokovic has slipped his grip. Murray became World No 1 very recently, around the end of 2016. But if Djokovic continues to be his consistent self then Murray's throne is in immediate jeopardy. One should beware of wounded soldiers. They are vulnerable, unpredictable and can achieve the unimaginable.
Qatar Open finals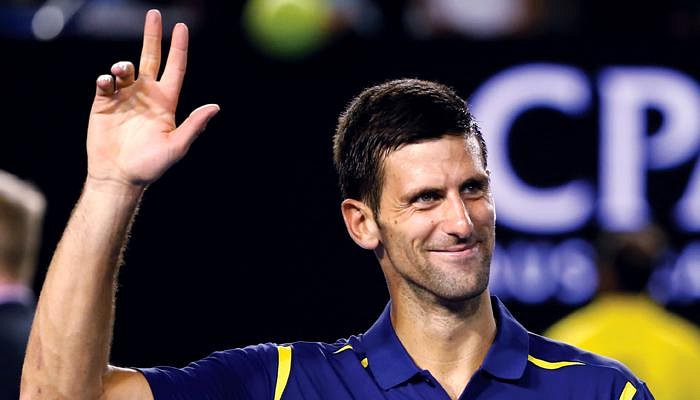 These two have been up against each other too often. Such was the case at Qatar Open 2017 finals in Doha. Leaving the crowd astounded, Djokovic claimed the first set to his name (6-3). Murray managed a narrow getaway in the second set. He saved three match points to come from a set down and a breakdown to win this set and level the match (7-5). Djokovic broke it pieces at the deciding set, winning it 6-4. Djokovic bagged the title with a smile and a lot of confidence being restored. (Novak Djokovic : Back to winning ways?)
An awe-struck comeback for Novak and a memorable reality check for Murray as his 28 consecutive weeks came to a close. This has brought Murray momentum to cease; hopefully temporary. The Brit said, "It was a tough one to lose. It was high level Tennis, some of the points were physically demanding and tough. But it's a great way to start New Year and season. I look forward to the next few weeks."
Andy lost due to a string of unforced errors. On the other hand, Djokovic has quietly stepped into his favorite shoes and walked back on track. He was also penalized a point in the second set for smashing his racket. Looks like all not well, just yet. He said, "To win here, against the biggest rival, is a dream start." To be fair, the year has just begun and both of them can shape it the way they want.
Next step: Australian Open
This win is sure to give Djokovic renewed confidence as he heads to Melbourne for Australian Open. Djokovic is a six time champion and also the defending champion. But Murray also looks to be in form. If they stay free of injury, these two are likely to dominate 2017 as well. (Novak Djokovic : Back to winning ways?)
---