Novak Djokovic has hired a new coach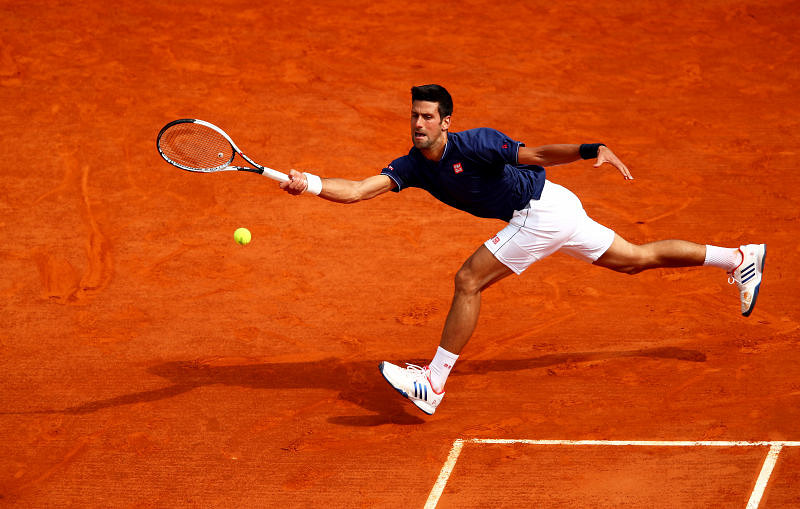 Three weeks ago, Novak fired his entire coaching staff, including his coach for the past 11 years, Marian Vajda. And now, after losing to 20 year old Alexander Zverev (6-4,6-3) world number 2 announced that he is teaming with a former legend in order to reclaim the top spot. Novak Djokovic has hired a new coach and yesterday in a press conference, he announced that 47-year-old Andre Agassi will coach him at the French Open.
12 time Grandslam winner Novak hasn't played his best since last year's French open. He has won only one tournament out of eleven (Doha open) and yesterday he was beaten by 20 years old Alexander in two straight sets in the Italian open final. So he has been facing some professional and personal problems since last year's Roland Garros. That raised an immediate question: Does Djokovic want more help with his game or with his life?! This is why he fired Boris Becker last December and the entire coaching staff three weeks ago.
He revealed his contract with his new coach Andre in the same press conference and he said, "I spoke to Andre the last couple weeks on the phone, and we decided to get together in Paris, So he's going to be there. We'll see what future brings. We are both excited to work together and see where it takes us. We don't have any long-term commitment. It's just us trying to get to know each other in Paris a little bit. He will not stay the whole tournament. He's going to stay only to a certain time, and then we'll see after that what's going to happen."
"Andre is someone that I have tremendous respect for as a person and as a player, He has been through everything that I'm going through. On the court he understands the game amazingly well. I am enjoying every conversation that I have with him. But also, on the other hand, he's someone that nurtures the family values, philanthropy work. He's a very humble man, is very educated. He's a person that can contribute to my life on and off the court a lot. I'm very excited to see what is ahead of us."
Novak's decision is right. But it's 5-6 years late. Because it has been nearly a year since we last saw the unbeatable game of Novak. And we have no doubt about the ability of the 8 time Grand Slam winner and legend himself Andre. When you are already 30, you do not learn new things, you master and improve the things that you know. And Novak does not need a super coach, he is struggling mentally against himself.
---