Ocon confirms Force India stay until end of 2018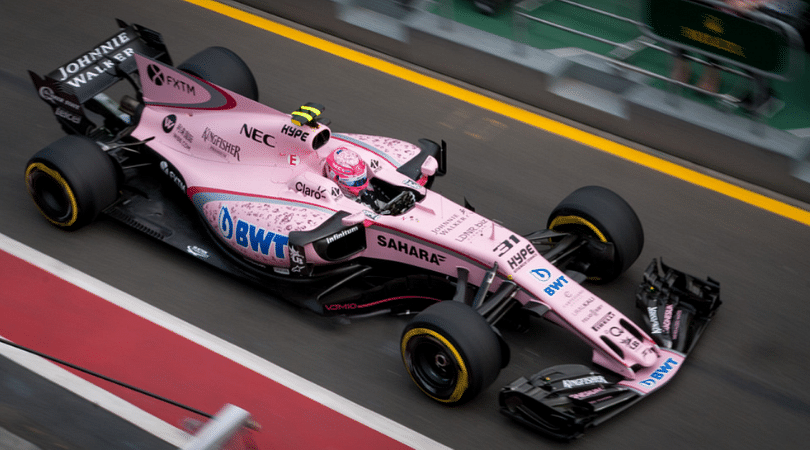 Esteban Ocon is under considerable stress regarding his F1 future, but the young driver isn't letting all of that play on his mind. He has admitted that he is focussed on the job at hand and isn't letting external factors affect his focus.
With how things have panned out in the driver market, Ocon's future hangs in the balance, and according to reports(as well as Ocon), getting a seat at Williams could be his only option.
"I don't know whether I can go to Williams," Ocon said as quoted by TF1.
"We are negotiating and we hope that everything will work out. Not having a contract for next season is not a catastrophe but you never know how things will develop in Formula 1.
"What I can promise is that next year I will do my best to be back in the championship in 2020." he added.
Ocon is unhappy with how things have panned out but is taking things in his stride. He has vowed to return to F1 in 2020 even if he misses out on a seat in 2019.
He has also taken a slight did at Abiteboul regarding his Renault contract, one that fell apart just because he was a Mercedes driver.
"It's a bit strange how it turned out, because I had options with two big teams and most drivers can only dream of that. But we will find a solution," Ocon said
"Even if I have to miss next season, I am sure that I will return to Formula 1 in 2020.
"I was surprised when Renault signed a contract with Daniel Ricciardo. Renault has explained that it was because I was in the Mercedes programme, but I do not agree with Cyril Abiteboul.
"Yes I'm a Mercedes driver, but if I was in a Renault that wouldn't matter. I'm a little upset that as a sportsman, it's not only your sporting achievements that matter." he added.
Ocon has also confirmed that he will be staying with Force India until the end of the season, ruling out a Stroll to Force India, and possibly a return for Kubica as well.
"What I can say is that I will be with Force India until the end of the season, we are friends with Stroll, I expressed my support with that message, we still have potential in the car to extract." he said.
Ocon also spoke about the Perez incident and how it was dealt with after the end of the Singapore GP.
"Pérez apologized at the post-race meeting. nothing more to say about the incident " he said.
Ocon" Lo q puede decir es q estaré hasta final d temporada con Force India. Somos amigos con Stroll. Ayer manifesté con ese mensaje mi apoyo. Aún tenemos potencial en el coche para extraer. Pérez se disculpó en la reunión post carrera. No hay nada más q decir del incidente" pic.twitter.com/kbWLKXCI7k

— Albert Fabrega (@AlbertFabrega) September 27, 2018
The future looks a little bleak for Ocon, but a move to Williams wouldn't be the worst thing for him, provided Mercedes are able to negotiate a seat for him. However, that would in all probability rule out a F1 return for Robert Kubica, at least for the foreseeable future.
---