Robert Kubica provides update about 2019 F1 future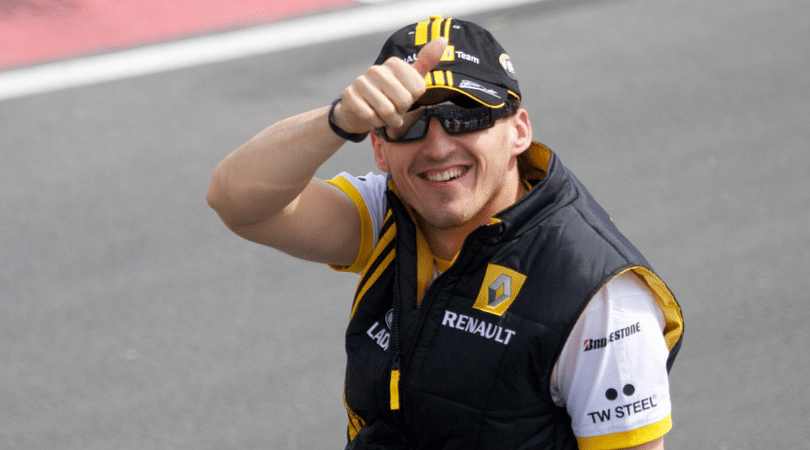 Robert Kubica's F1 future hangs in the balance as of now, as no official confirmation about his Williams move has surfaced as of now.
A report in AMuS earlier this week stated that the deal had been agreed with Williams, with Ocon set for a rather rare triple role as reserve, simulator and test driver for Mercedes, Force India and possibly Williams.
As reliable as AMuS are, Kubica fans still wait with bated breath about their hero's future in the sport and if he would finally get that Williams seat.
In a recent interview in Gniewino, Poland, Kubica said that only two spots were available for the next season, and he was definitely not going to Toro Rosso.
We have been told Kubica will likely sign 2019 Williams contract this week. Only minor details still to be sorted out. Ocon to get new job as reserve, test & simulator driver for both Mercedes & Force India (and maybe Williams).

AMuS (in German): https://t.co/IY2ueMLZgW

— Tobi Grüner 🏁 (@tgruener) November 12, 2018
"Will I drive for Williams next year? I hope. There are only two teams which haven't yet announced their line-up for the next season: Toro Rosso and Williams. But I will definitely not drive for Toro Rosso." Kubica said
"It is still not clear what about driving for Williams. It's a very tense period, a lot of things are happening. It's not like I or other people are having fun and they don't want to announce what has been decided, waiting who knows what for." he added.
Now, Kubica has two options available for the next season, one is driving for Williams and the second is becoming Ferrari's simulator driver.
Kubica did have the chance to sign for Ferrari before his rallying accident and thus some feel that he could be tempted to sign for Ferrari, even if it is just a simulator role.
With respect to you Joe, let Kubica come back and then each of us will find out what the truth is … #SupportKubica

— Rafał Frąckowiak (@RafaFrackowiak) November 14, 2018
Dear @WilliamsRacing, please consider announcing your 2nd driver asap. You won't gain much attention than you already have, while many people will stop feelling stressed and will start sleep well again, no matter who you choose. Thanks! #SupportKubica #Kubica #F1pl #F1

— Rafał Sikora (@RafalJSikora) November 15, 2018
Robert Kubica has firm Williams offer for 2019, and will make call on accepting that or taking Ferrari development role next week https://t.co/u5wziASocb

— Jon Noble (@NobleF1) November 9, 2018
Kubica has confirmed that he has made his decision but it is now upto the other parties to decide and make the announcement.
"Everybody needs to make their own decisions. I said openly that I'm approaching the time of my decisions, that I have a deadline. I have made my decision but I will not say it so I don't pressure anything " Kubica said.
"I think we should very quickly learn what is going to happen to me. At the moment not everything depends on me but I can also say that not everything depends on Williams." he added.
---