Ocon to not move to Williams, Kubica has 2 race agreement if Stroll leaves this year reports AMuS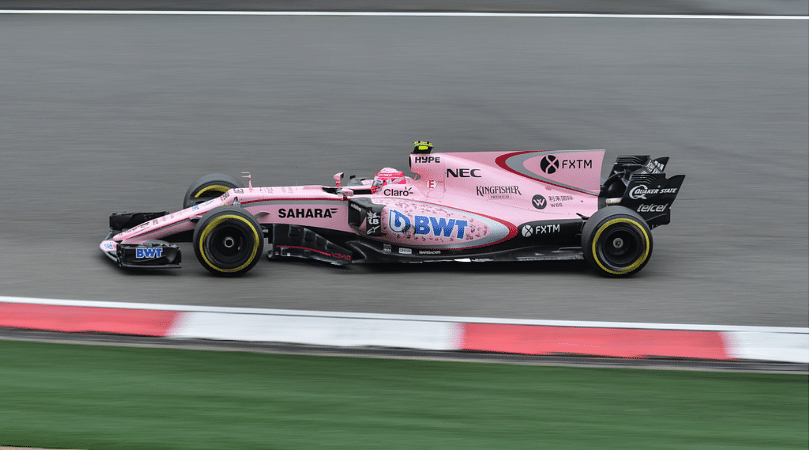 The remaining pieces of the driver market would arrange themselves in the required order in the coming few weeks, but until then the rumour mill won't stop churning.
Lawrence Stroll bringing Force India out of administration has brought about a lot of complications in the driver market, as Lance Stroll is almost certain to move to Racing Point Force India to join forces with his father.
Lance Stroll
Sergey Sirotkin
Sergio Perez
Stoffel Vandoorne
Brendon Hartley
Marcus Ericsson
Romain Grosjean

All of these drivers are no where near as good as @OconEsteban and yet he is without a seat for next year…..vile #F1 #broken

— Matthew King (@matthewdking90) September 14, 2018
The move leaves a vacant seat at Williams, one that none of the drivers currently favour, as Williams have dished out a very poor car this season.
Good time to start a new #F1 team with Ocon & Vandoorne as drivers, a customer Mercedes & a 'technology partnership' with Red Bull Racing, start-up funding from Ron D's Chinese investors #Simples #BusinessPlan

— Mark Gallagher (@_markgallagher) September 11, 2018
Robert Kubica is reported to slot into the seat, if Stroll leaves this season(a move that could happen before Sochi).
However, according to AMuS there is more to the entire saga than what meets the eye.
According to the report, all the movement was supposed to happen before the Monza weekend, with Stroll moving to Force India, Kubica filling in for Stroll and Ocon taking Vandoorne's place at McLaren.
Robert Kubica says we shouldn't assume that he'll automatically stay at Williams in 2019, and that he's looking at other options both within and outside of F1. https://t.co/CHINe1psu2

— F1i (@F1icom) September 19, 2018
However, Mercedes and McLaren couldn't agree upon a deal, with McLaren not quite happy with Mercedes' terms and thus Ocon had no place to go.
Mercedes thus made it clear that Ocon, who was under contract with Racing Point Force India until the end of the season would not be moving anywhere, a move that has since then stalled the entire driver market.
Just when you thought Ocon was going to finish off the season in place, @timhauraney drops the bomb that 🇨🇦 Lance Stroll could be in the Force India seat as soon as Russia.

Once again, we tore apart the silly season on this week's TSN Racing Pod. https://t.co/WFn8APmSYC

— Christian Ryan (@ChristianRyanNS) September 18, 2018
"My contract says that I drive until the end of the season." Ocon said.
Now, according to Kubica's contract, he will be allowed to drive 2 races for Williams before the new driver comes in. Kubica could however give up on the option, if he wishes to.
The entire market now largely hinges on how Mercedes and Racing Point Force India approach the Ocon situation. The complete details of Ocon and Mercedes's contract with Racing Point Force India haven't been revealed, but according to Ocon, he has constantly stressed on the fact that he has a contract until the end of the season.
For Kubica, this is going to be an interesting decision. If Stroll does indeed move to Racing Point Force India, should Kubica resume his F1 career in a sub-par Williams car, or should he wait for 2019?
---