Has Pep finally settled the comparisons between himself and Jose Mourinho?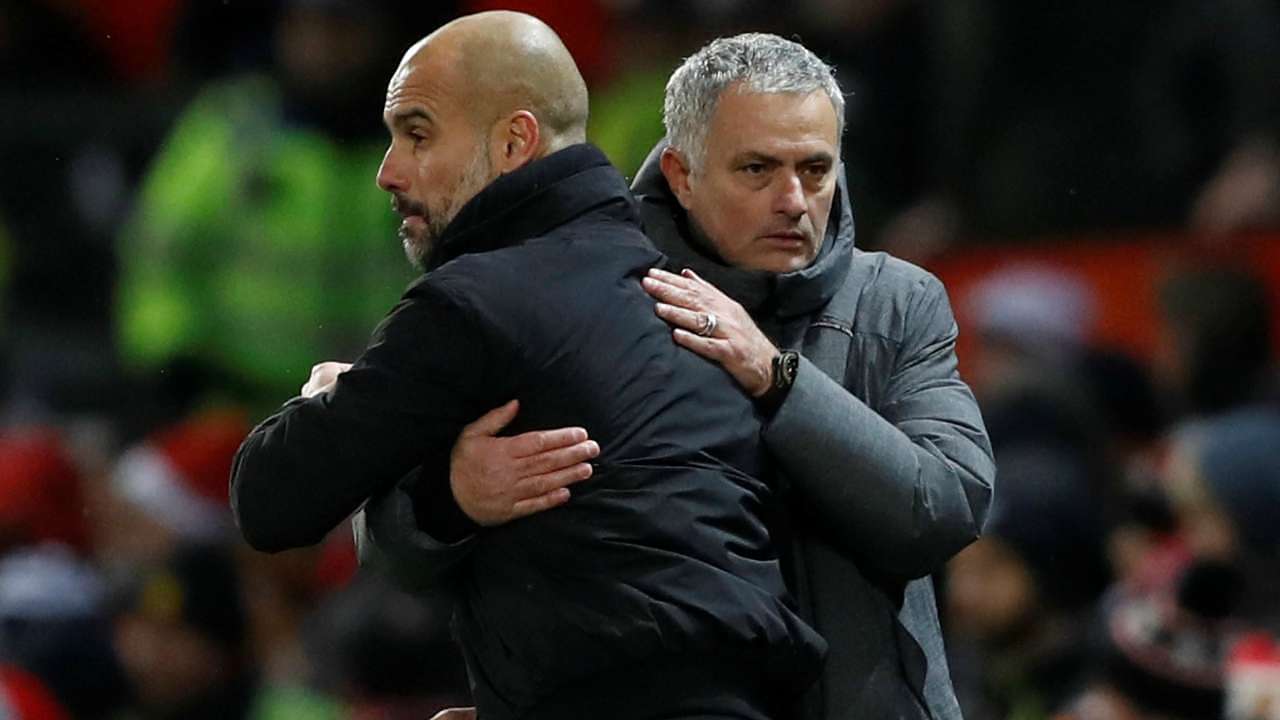 Let me first say that I am a huge fan of Jose Mourinho. My Arsenal allegiances aside, I firmly believe that the Portuguese manager is one of the best managers that has graced our game and that the criticism that he faces is sometimes unwarranted.
Ever since he master minded Porto's remarkable Champions League triumph 13 years ago, Jose Mourinho has achieved incredible success with different clubs and in different leagues.
After Porto, Jose created a superb Chelsea side that dominated the Premier league with two back to back titles that underlined his status as one of the best if not the best manager in the world.
If his success with Chelsea was impressive, then his master minding of Inter Milan's historic treble was a wonderful football story. Jose took an experienced but ageing team till the very top, and his joy was clear to see he could not control his emotions after the winning the Champions League in Madrid.
As fate would have it, Real Madrid was the next destination for the great Portuguese where in he was tasked with breaking Barcelona's domestic dominance. And that's where he faced off against Pep and began one of the most hostile rivalries in recent memory.
While Pep won more matches against Jose, there is no doubt that Jose's tactics unsettled the Catalan. Mourinho managed to win the league in his second season in what proved to be Pep's last season in charge with the club.
After a few years, the long term rivals found themselves as the helm of the two Manchester clubs with Jose at Old Trafford and Pep at the Etihad.
The stage was set for the two of the best managers of their generation to battle it out for English supremacy. Eighteen months later, it is safe to say that Pep has completely blown his Portuguese counterpart away.
In the three meetings between the pair in the league, Pep has won twice while drawing the other one. But it is not just about their head to head record.
Guardiola has managed to make his Manchester City team into one of the best teams in Europe as they play with a swagger that has rarely been seen in England before.
City's latest victory over United was their 14th consecutive victory as the Guardiola's men have steam rolled all opposition that they have met so far. The Catalan has brought the best out of the likes of Sterling, Jesus, Fernandinho and Kevin de Bruyne to name a few, as his initial struggles in England are a thing of the past.
While Jose has wrestled with his own supporters over his team's style of play, Pep has won over every one who felt that he was just not worth the hype.
Jose can complain all he wants, but the fact is that he spent an insane amount of money to get the players that he wanted. The likes of Pogba, Ibrahimovic, Lukaku and Mkhitaryan to name a few required a huge amount of investment.
Sure, Guardiola has also spent a fortune in the transfer market. But Pep has managed to get the best out of them in a system that accentuates their best attributes while Jose has not done that yet.
With almost half the season left to go, Manchester City already look head and shoulders over every other team in the league. While Jose complains about referee decisions and gets into tunnel room bust ups, Pep is moving closer to Premier league trophy with each passing day.
City look extremely strong in Europe as well, as there is a very good chance that Pep will be leading his side deep into the competition while the same cannot be said about Jose.
Manchester United needs a favourable draw to progress in the competition while you get the sense that City do not really need one.
For so long people wondered who was the better manager.
And it looks like the purist is indeed just that bit better than the pragmatist.
---