PR Sreejesh has dedicated the Champions' Trophy win to the martyred Indian soldiers in Uri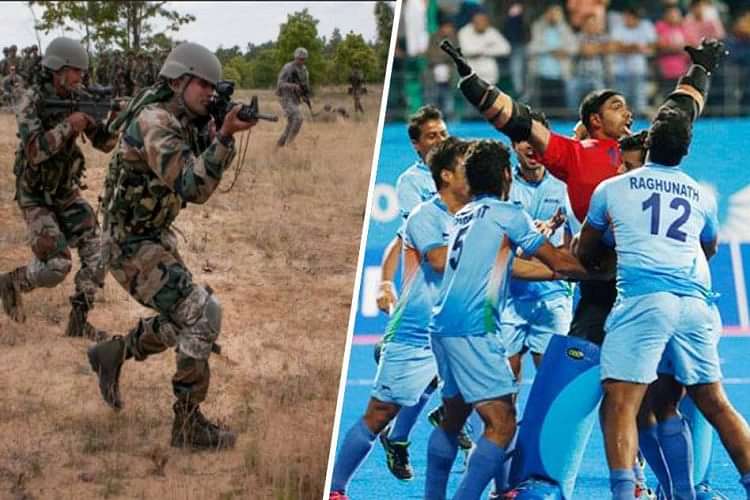 PR Sreejesh desperately wanted to win the Champions Trophy for India and not just because he has always dreamt of leading India to victory at world events, but because he felt that the bruised and wounded Indian fans deserved this victory over Pakistan (especially with the recent growing tension between these two nations).
He dedicated this triumph to the Indian soldiers martyred in the Uri attack, further adding that it was a Diwali present for their families.
On September 18th, the army base was subjected to a lot of firing by 4 terrorists, leading to heavy casualities in the Dogra regiment.
Since then almost every time India has featured againt Pakistan, be it the Under-18 Hockey World Cup, the Kabbadi World Cup or the recently concluded Asian Champion's Trophy; India has dedicated its victory to the martyred soldiers, as a mark of respect.
While the emotions would be running high, the Indian players have done immensely well to keep their emotions in check and focus on the task at hand.
Sreejesh was ecstatic as this win proves that India can now go onto the next level and think about becoming world beaters in Hockey again. It is just going to take that extra push, something that the players are ready to put in!
Here are some of his quotes after landing back in India after the emphatic win!
"Winning Asian Championship Trophy is a Diwali gift to the Indian soldiers. The Indian soldiers, who are safeguarding our borders, would have definitely enjoyed this medal more than any other medal,"
"The players did not let their emotions take them over. The tournament was more about winning the title and performances"
"The players also stayed away from social media to avoid controversies, especially when India was playing Pakistan"
---