Premier League: Top 5 players to watch this weekend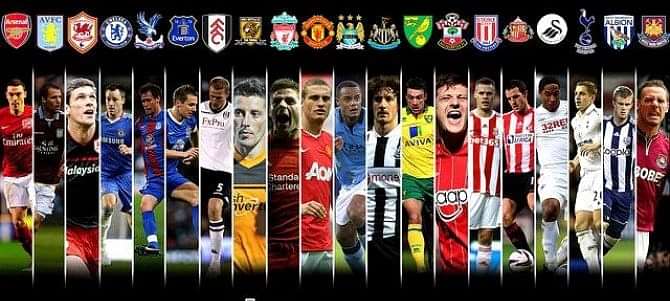 It is that good time of the week again, when we all lie down on our couches in front of our TV sets and wait for the EPL action to begin. Its been 2 weeks since the league has begun and its already making a buzz. Not only the matches, but the players are standing out for their teams and putting in good performances. With 3 week on the verge, we look at the top 5 players to watch this weekend, the players who can mark their presence this weekend.
5.)Nolito
Manuel Agudo Duran popularly known as Nolito completed his reunion with Pep Guardiola at Man city, and he didn't disappoint him did he. Guardiola gave him his debut back at Camp Nou but was then sold to Celta Vigo, where he had scored 12 goals in his first season.
Also Read : Fantasy tips for Gameweek 3
He got his debut against Sunderland at the opener at Etihad when he was brought in after 60 mins. But he created headlines at the Britannia when he scored a brace after being brought on the field after 68 mins had gone by. He scored good goals, and a midfielder scoring two goals in a match would make every manager happy.
What remains to be seen is whether Guardiola will give him a start against West Ham. David Silva has been in thick of the things but haven't done anything substantial in last two matches, he might get the stick for it. But, Nolito is definitely the one to watch out this weekend.

4.)Benteke
What a roller coaster ride it has been for this Belgian in the last two years. He was the one who was creating the buzz as one of the strikers to look forward to at Aston Villa. He made his big move to Liverpool when Brendon Rodgers bought him from Villa last season.
Everyone thought that he would be the man to lead Liverpool back on road last season, but it was not to be. Rodgers was not able to make full use of him even after changing all his tactics to match Benteke's style of play. Rodgers went and in came Klopp. But everyone knew that Klopp style of play would not suit Benteke and that's what happened.
Also Read: What to expect from EPL this weekend
After initial months, he was not even able to make the starting lineup. Klopp started playing Firmino as false 9 and the chance for Benteke went out of the park.
Now, Benteke has made his big move "again" to Crystal Palace. But, my personal opinion is he might turn out to be the right buy for Alan Pardew. Pardew believes in playing direct football and that's what suits Benteke as well.
Keep a watch on him, he might actually turn some heads this season.

3.)Cesc Fabregas
Will he be always considered as the player who had everything but wouldn't be considered a great. Fabregas had a great career at Arsenal, but was able to lift only one medal with them.
Also Read: Is Ronaldo the most Under-rated player ever
After being benched by Conte, in previous two weeks, he got a substitute appearance and provided an assist as well. But will be on the sidelines for the entire reign of Conte remains to be seen.
He is now also left out of the Spain squad after not being a starter at the bridge, his career is now at cross-roads. But we feel that he still has a lot to offer to the blues, and if he makes his appearance, he might make some things tick for Chelsea.

2.)Jamie Vardy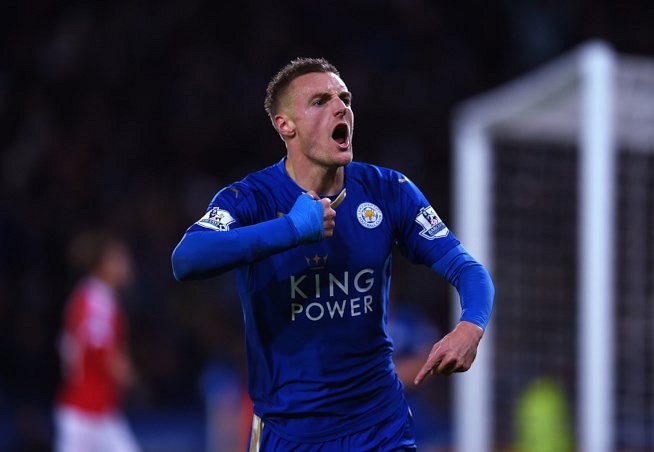 What a season he had last year. It was the Rags to Riches story for Vardy, as he was the leading goal scorer for premier league last season. He was in dreamland, he could do no wrong. It was a fairy tale for the Englishman who helped Leicester win the title and making sure the fans had the belief that not only money can buy trophies.
The burden of expectations on Vardy this season will be much more than what he has last season. This season will be about repeating it all again, with the eyes of everyone on him and this is the most difficult part for any player. After having signed the new contract along with Mahrez at Leicester, he is now all set to work magic for Leicester again.
With one defeat and one draw in their first two matches, Leicester will be looking for their first win of the season against Swansea. Vardy will play a crucial role if Leicester wants to gain in roads into the Swansea defense, and definitely Jamie Vardy will be the one who will be watched.

1.) Sadio Mane
Liverpool travel to Spurs this weekend to take part in the heavy weight clash at Lunch time in London. Having seen two ends of a spectrum in first two weeks, Klopp will be raring to go after midweek win against Burton Albion.
The effect of Mane was clearly visible against Arsenal and again during the midweek, where he provided the width to the Liverpool attack which was missing from the game against Burnley where Liverpool couldn't make any in roads into the defense which was quite happy to sit back and counter attack, which in the end paid dividend.
With Mane at his disposal at White Hart Lane, Klopp will go all out on Spurs, who themselves had got a decent but silent start to their season. Liverpool- Spurs clash has gained some traction since last couple of seasons, and this might well be one of those pulsating matches similar to Arsenal.
With his speed, agility and flamboyant skills, he is definitely the one to watch out for this weekend.
---