Racing F1 Champions Kimi Raikkonen and Jenson Button a Dream Come True for NASCAR Starlet Chase Briscoe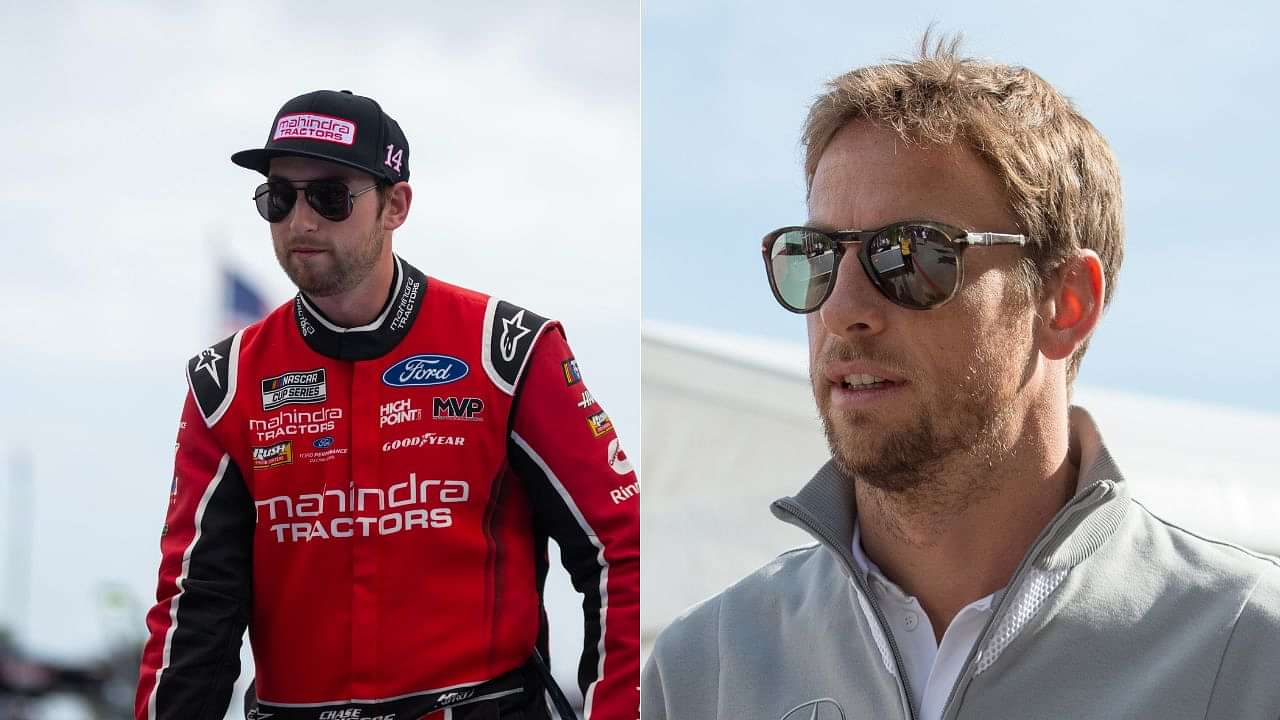 Almost every budding talent in racing dreams of making it to F1 someday. It is arguably one of the most popular forms of motorsport in the world, and even though it isn't ranked number one in the US like NASCAR, it is still closely followed.
Chase Briscoe grew up in the small city of Mitchell, Indiana with a population of just over 4000. He always dreamed of driving in the NASCAR Cup Series, something that he achieved in 2021. However, growing up, he never thought he would be competing against F1 stars.
Loading embed tweet https://twitter.com/Mobil1TheGrid/status/1634701989476020225?ref_src=twsrc%5Etfw
Former F1 world champions Kimi Raikkonen and Jenson Button are now in America, driving in the NASCAR Cup Series, and will take the Circuit of the Americas in a race on 26th March. This is an opportunity that Briscoe never thought would come to him and is something that the 28-year-old is relishing.
Also read: Haas F1 Rubbishes 'False Allegations' of Dealing With Russian Arms Industry
When Chase Briscoe swapped cars with Haas F1 drivers
Briscoe is currently driving the number 14 Ford Mustang for Stewart-Haas racing and his team's owner Gene Haas, also has an F1 team that we are all familiar with. Last season, Haas F1 team's drivers Mick Schumacher and Kevin Magnussen traveled to the US to drive the stock car of Briscoe.
Briscoe reveals how Schumacher and Magnussen were just a tenth behind him, despite having no practice behind the wheels of these cars. On top of that, he insists that the lap time he put in was when he gave his 100%.
Loading embed tweet https://twitter.com/SkySportsNews/status/1634122981097066497?ref_src=twsrc%5Etfw
Briscoe made his comparison only to emphasize just how good F1 drivers are. That's why he wants everyone to know that when he races Raikkonen and Button at the EchoPark Automotive Grand Prix in a week's time, it won't be walk in the park.
Also read: Lewis Hamilton & Max Verstappen Share Bizarre WhatsApp Group With F1 Playboy As the Icon
Jenson Button becomes latest F1 entry into NASCAR
There have been many F1 drivers who have tried their trade in NASCAR over the years including Juan Pablo Montoya, Nelson Piquet Jr and Jacques Villeneuve. Last year, it was revealed that Raikkonen was going to join this list, and now it is 2009 F1 world champion Button.
The former Brawn-GP driver will take part in three NASCAR races this season. His first race will take place in a circuit that is familiar to him because of F1, the Circuit of the Americas. This race will take place on the 26th of March.
Button's next two races will be taking place in the inaugural Chicago Street Race on 2nd July, followed by the Indianapolis Motor Speedway Road Course on 13th August.
---