Rafael Nadal: "I try my best. I fight until the last ball"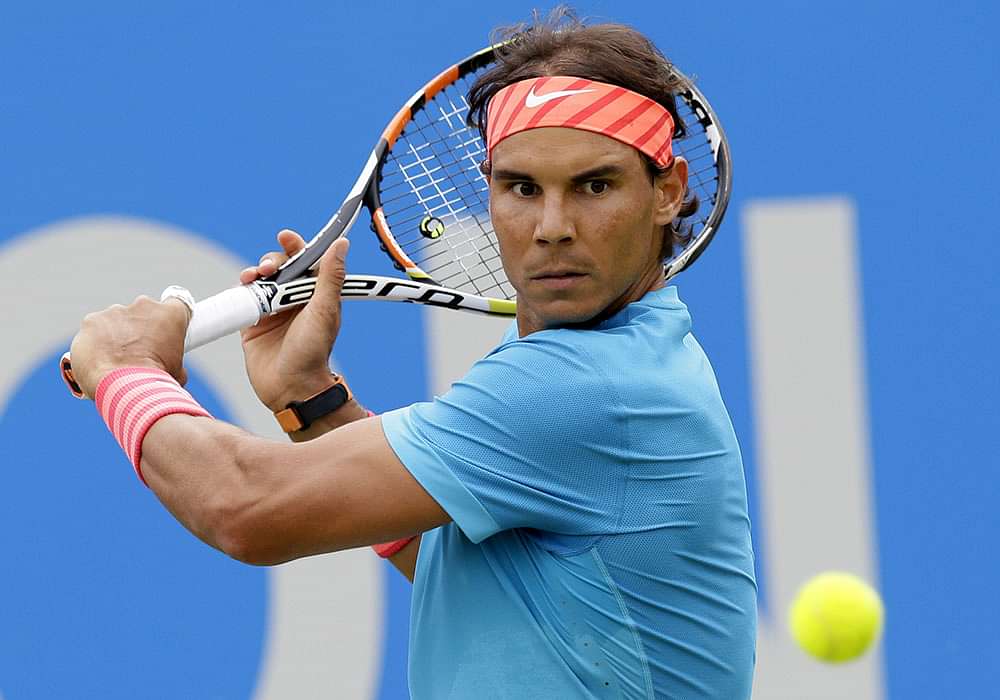 All Rafael Nadal fans were in for a disappointing morning today. The charismatic Spanish superstar crashed out in the 4th round of the U.S.Open in a gruelling 5-setter against 22 year old Frenchman Lucas Poille. "Losing in the fourth round after having a big chance to play a great event here, feeling myself ready for it, for sure I am not very satisfied, no? I am sad." Nadal quipped, looking visibly disappointed at the turn of events at Day 7 of the Flushing Meadows. Also, clearly showcasing his passion and never-say-die attitude, he blurted out "But that's it. I give my best. I try my best. I fight until the last ball. I played with the right energy, and that's it, no?"
Prior to the start of the tournament, there were questions being raised on Nadal's fitness and if his wrist and knee had completely recovered. On being questioned whether it was the pressure of the big Grand-Slam matches that were taking its toll on his body, Nadal retorted, "In 30 years old, after having the career that I have, is not a question of pressure." However, as always, he was not in the mood to give excuses and in truly Nadalesque style said – "Doesn't matter if you go through injuries; doesn't matter if you arrived with less preparation.
At the end of the day, nobody remember that. You know, you lost in the fourth round and that's it."
Lucas Poille, however, would have dreamt of such a day. The Frenchman recovered from a break point in the 5th set before clinching the match on the 4th match point 6-1 2-6 6-4 3-6 7-6 (8-6). " It took everything. I could not dream better than that", the 24th seed Poille said after the victory.
He next locks horns with fellow countryman Gael Monfils in the quarter-finals. Nadal was all praises for his opponent too. "He's a player that has all the shots. He's a potential top 10 and good fight for the big things the next couple of years. If he's able to keep playing well, keep improving." Nadal also appreciated his aggressive game during the match which caught him off-guard.
We at The Sportsrush hope Rafa recovers from this loss soon and is back again with a bang. Vamos Rafa!
---